ARTMUC 2016 in Munich - The Bridge Between the Art Market and The Art Promotion
The ARTMUC art fair is back in Munich for the third year around. From June 2nd to June 5th, 2016, the visitors will have a chance to see some outstanding works and create a dialogue with artists from all around the world. Founded by Marco and Raiko Schwalbe in 2011, the ARTMUC is certainly not a classic art fair. Following the rapid changes in the art market where galleries and art dealers are not the predominate force anymore in the marketing of artists and their work, ARTMUC provides the opportunity for the artists to promote their work directly and autonomously. Since gallery representations are not alliances for life anymore and are subject to constant change, it is up to artists to create their own network and secure a proactive public visibility in the art world and the market. Especially having in mind the emerging and largely unnoticed local and national artists, ARTMUC provides a platform for them to get their big chance by directly showcasing their own work. This is certainly the point of departure from the usual art fair experience, since the emphasis is on the interaction and exchange among the artists, as well as acquiring new skills for self-marketing and networking with relevant people from the art world such as curators, gallery owners, art dealers, etc. Serving as a bridge between the art market and the art promotion, ARTMUC creates and expands personal relationships with both artists and buyers.
For the third year around, ARTMUC 2016 will showcase a diverse selection of contemporary art such as painting, illustration, photography, sculpture, installation or video art, showing off new trends and expanding one's perspective. Bringing together around 100 local and international artists, ARTMUC will provide a unique viewing experience in an attractive historical location of Pratersinel and present an extensive support program.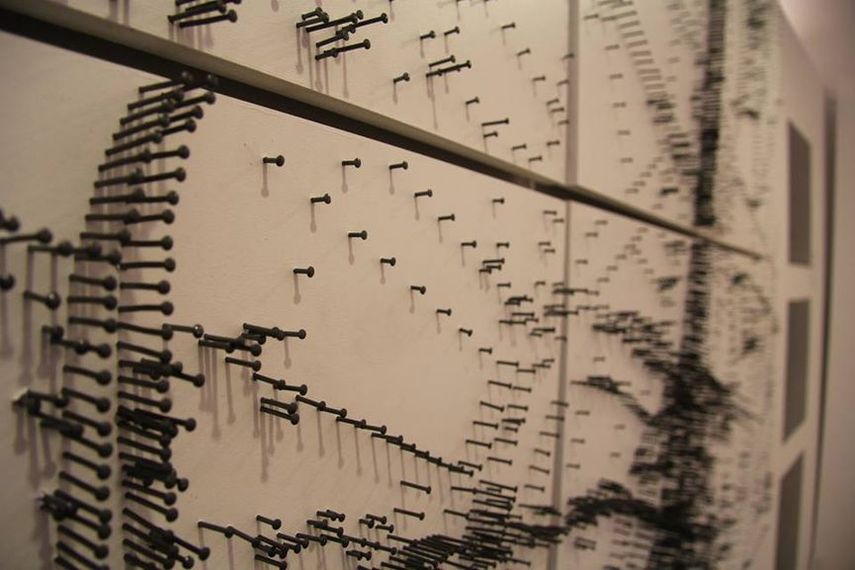 ARTMUC Highlights
The art fair will showcase works of 102 artists that have been selected from an application pool of over 500 artists. The number of this year's applicants underscores the growing relevance of this art fair. In addition to local artists, the selection includes the participants from all over Germany as well as the neighboring countries. Visitors will have an opportunity to experience the dazzling kaleidoscope of contemporary artists who have been selected by the quality of their practice, but also their artistic presentation, personality and commitment. With an opportunity to interact with the exhibitors, the visitors will have a chance to participate in the creative dialogue in a highly relaxed atmosphere with the possibility to expand their private art collections. The diverse selection of artists working in various media from urban to fine arts will include Fabian Gattermann working with conceptual and installation art and sculpture, Reinhard Gupfinger working with sculpture, installation and video art, a photographer Magdalena Abele, the urban artist Elif Arat, the photographer Daniel Fort, Ossian Frazer working with installation art and urban interventions, a painter Jost Heyder, a photographer Jiro Shimizu, paper artist Tanja Xeller and the painter Lea Jade, among others. The presence of business organizations, platforms and art enthusiasts will provide plenty of options for expanding the art network, cooperation and gaining some new perspective.
Artists
Magdalena Abele – www.magdalena-abele.de
Nue Ammann – www.nue-ammann.de
Elif Arat – www.elifarat.wordpress.com
Bianca Artopé – www.artope.com
Bettina Beranek – www.b-beranek.net
Birgit Berends-Wöhrl – www.woehrlkunst.de
Juergen Bergbauer – www.juergenbergbauer.de
Theresa Maria Birkner – www.theresamariabirkner.com
Eva-Maria Bischof-Kaupp – www.evamariabischofkaupp.jimdo.com
Jürgen Oliver Blank – www.5blanks.com
Christoph Bodmer – www.christophbodmer.com
Valeska von Brase – www.valeskavonbrase.de
Annette Braune – www.annette-braune.de
Ángel Barroso Crespo – www.facebook.com/angelbarrosocrespo/?fref=ts
Dorina Csiszár | DODART – www.dodart.net
Andreas Denstorf | PLATUX – www.platux.com
Matthias Edlinger – www.deredlinger.de
Elke Emmert – www.art-ee.de
Kerstin Emrich-Thomas – www.kerstinthomas.de
Christoph Everding – www.christopheverding.com
Christian Flora | Kollektiv Flora | Nützel | Strobl – www.christianflora.com
Maxim Fomenko – www.fomenkoart.com
Liz Walinski – www.lizzart.de
Daniel Fort – www.danielfort.com
Thorsten Frank – www.frank-design-bv.de
Gisela Franzke – www.giselafranzke.de
Ossian Fraser – www.ossianfraser.com
Christine Friebe – www.christinefriebe.de
Fabian Gatermann – www.fabiangatermann.com
Aslimay Altay Göney – www.aslimayaltay.com
Maximilian Gottwald – www.maximilian-gottwald.de
Katja Gramann – www.katja-gramann.de
Nora Gres – www.noragres.com
Gerd Mario Grill – www.gerdmariogrill.com
Claudia Grögler – www.claudia-grögler.de
Reinhard Gupfinger – www.gupfinger.net
Hartmut Häcker – www.derhaecker.com
Nicola Hackl-Haslinger – www.nh-h.at
Florian Hagen – www.florianhagen.de
Katja Hammerle – www.katjahammerle.de
Deniz Hasenöhrl – www.denizhasenoehrl.com
Anne Hein/Glaswerkstatt ANTHANA – www.anthana.de
Ulf Hennig
Jost Heyder – www.jost-heyder.com
Patricia Högger – www.patriciahoegger.com
Petra Jakob – www.petra-jakob.de
Andreas Jungk – www.andreasjungk.de
Anton Kammerl – www.filzfotografie.de
Nadezhda Kashina | AINO – www.ainoart.com
Johannes Kersting – www.johannes-kersting.de
Hyun Ok Kim – www.hyunokkim.com
Karen Kling – www.karenkling.de
Ina Kohlschovsky – www.inakohlschovsky.de
Martina Kolle – www.martinakolle.eu
Stefanie Krause – www.skarte.net
Christian KREISEL – www.ChristianKreisel.de
Margret Kube – www.kube-kunst.de
Eva Kunze – www.evakunze.de
Valentina Lasselsberger | Coco Wasabi – www.cocowasabi.com
Hans-Peter Menge – www.peter-menge.de
Torsten Mühlbach – www.torsten-muehlbach.de
Alžběta Müller – www.alzbeta-mueller.net
Susanna Neunast – www.susanna-arts.de
Elsa Nietmann – www.elsanietmann.de
Stefan Nützel | Kollektiv Flora | Nützel | Strobl – www.stefan-nuetzel.com
Jana Ondrej – www.janaondrej.wix.com/janaondrej
Karl Orth – www.karlorth.de
Anne-Bärbel Ottenschläger – www.abo-art.de
Gerd Paulicke – www.gerd-paulicke.com
Thomas Polcar – www.tomaspolcar.cz
Saskia Porkay – www.saskiaporkay.com
Victoria Porkay – www.victoriaporkay.com
Edvardas Racevicius – www.holz-bildhauer.de
Stefanie Ramsel | Mrs More – www.studiomore.de
Bernhard Rauscher –  www.lumenman.de  und  www.bernhard-rauscher.de
Elke Reis – www.elkereis.com
Constanze Reithmayr-Stark – www.constanze-reithmayr.de
Anatoly Rudakov – www.rudakov.de
Vitali Safronov – www.vitali-safronov.strana.de
Christine Scharfen – www.artwebse.de
Jochen Schneider | schneider + straßmann – www.jochenschneider.net
Tom Schrade – www.schrade-kunst.de
Ines Seidel – www.ines-seidel.de
myevilclone – www.myevilclone.com
Jiro Shimizu – www.jiro.tv
Nicolette Spiegelberg – www.atelier-spiegelberg.de
Anne Marguerite Steinbeis
Frank Straatmann – www.straatmann.photo
Sarah Straßmann | schneider + straßmann – www.sarah-strassmann-fotografie.de
Walter Strobl | Kollektiv Flora | Nützel | Strobl – www.walterstrobl.at
Kim Su-Jeong
Josef Thalhofer – www.josef-thalhofer.de
Tim David Trillsam – www.trillsam.com
Nina Urlichs – www.nina.urlichs.de
Kuno Vollet – www.kunovollet.de
Sina Wagner – www.sinawagner.com
Beate Susanne Wehr – www.beate-susanne-wehr.de
Mandy Wiesener – www.frau-wiese.com
Sibylle Will – www.sibyllewill.de
Lea Jade – www.leajade.com
Tanja Xeller – www.buchfaltkunst.com
Platforms
Akademie der Bildenden Künste Kolbermoor – www.adbk-kolbermoor.de 
all you can art – www.allyoucanart.de
BBK München und Oberbayern e.V. – www.bbk-muc-obb.de
B.O.A. Videofilmkunst – www.boavideo.de
Künstlerbedarf boesner – www.boesner.com
BURN-IN Galerie & Denkfabrik – www.burn-in.at
DomagkCloud – www.domagkateliers.de
Galerie NISCHKE – www.nischkemuc.com
Ingo Seufert – Galerie für Fotografie der Gegenwart – www.ingoseufert.com
INSACHENKUNST – www.insachenkunst.de
Internationale Kunst Heute – www.internationalekunstheute.com
Karin Wimmer contemporary art – www.karinwimmer.com
Kulturreferat München, Artothek – www.muenchen.de/artothek
Kunstakademie Kloster Neustift – www.kunstakademie.it
Künstlerhaus Andreasstadel – www.kuenstlerhaus-andreasstadel.de
Künstlervereinigung Dachau e.V. – www.kavaude.de
MuniqueART – www.muniqueart.de
sculpture network e.V. – www.sculpture-network.org
Projects
Akademie der Bildenden Künste München – www.adbk.de
ARTMUC Digital
Michael Acapulco – www.michael-Acapulco.com
Betty Mü – www.bettymu.com
Cendra Polsner – www.frahavet.de
Kray-C
pretty bloody simple – www.prettybloodysimple.com
YEAH – www.yeah.de
The Support Program
As every year, ARTMUC will offer an extensive support program. The association little ART e.V, a non-profit organization based in Munich promoting creativity of children and adolescents, will have their own stand at the art fair and will be working with children through various different projects.
This year, ARTMUC will also present a collaboration with the organization Sculpture Network. As Europe's main platform for contemporary three-dimensional art, Sculpture Network's goal is to provide support, encouragement and promotion of contemporary sculpture. With 1000 members in 40 countries, Sculpture Network connects around 44,000 people all over Europe through their website, social media channels, a newsletter and various events. Sculpture Network will organize a special exhibition with selected works from various artists at the Orangerie Praterinsel.
Focusing on exploring different forms of art fair presentation, ARTMUC will present a support program of Karin Wimmer Contemporary Art Gallery, creating a unique space experience and dialogue with visitors. Karin Wimmer Contemporary Art Gallery will present different projects by students of the Munich Academy of Fine Arts.
The highlight of the support program will certainly be ARTMUC Digital, an intersection of video works, light installations and media art. Curated by the Munich video artists Betty Mü and Cendra Polsner, the special exhibition will present works by six artists and artist collectives – Michael Acapulco, Betty Mü, Cendra Polsner, Kray-C, pretty bloody simple and YEAH. In addition, another special exhibition entitled Director's Choice will present 22 artists selected by Raiko Schwalbe and his team giving a special touch to the show.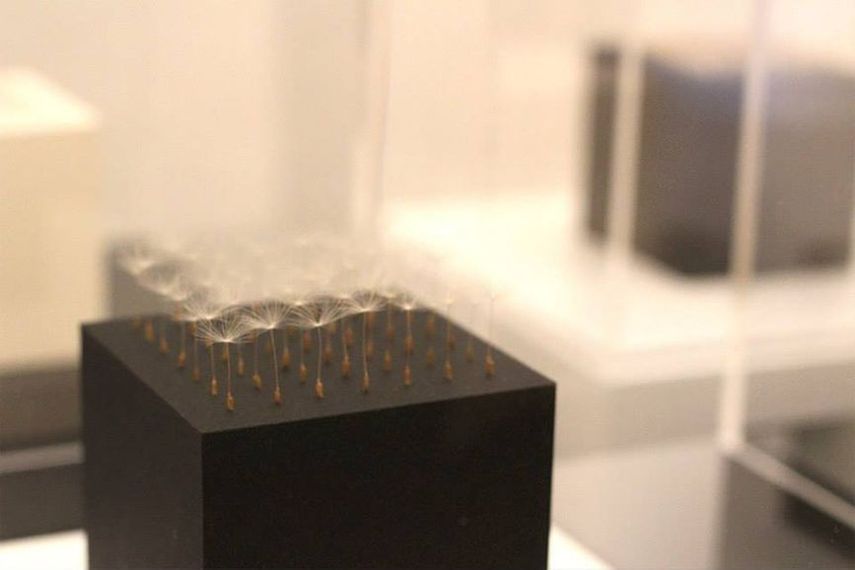 The Location
ARTMUC is located at Pratersinel, the historic location of the former Riemerschmid spirit factory at the river Isar in Munich. This unique island located in the heart of the Bavarian capital presents a fusion of modernity and history, providing a perfect framework for the ARTMUC Art Fair. The architecture of the former distillery and the liquor factory with multiple levels, courtyards and the former studio building is certainly a pleasure for all senses with a typical Munich charm and personality. In the future, the Art Fair will also take place in several other German cities in order to support the potential of good artists and their work.
The Location of ARTMUC
Practical Information
The ARTMUC art fair will take place at Pratersinel in Munich from June 2nd to June 5th, 2016. The opening of the ARTMUC will be held on Thursday, June 2nd from 6pm. More information you can find on the official website of the art fair.
All images courtesy of the ARTMUC.