New Arrivals from Gregory Siff
We would like to inform you about new arrival of artworks by Gregory Siff at Guy Hepner in L.A. Gregory Siff is one of the most prolific and exciting artists in the contemporary art scene. Originally from Brooklyn, Gregory Siff moved to Los Angeles in 2009 looking to become a film star but he ended up doing art on the streets. Each one of his paintings tells a story. Gregory Siff's simplified subject matter invokes an emotional response as childhood memories are adopted throughout his aesthetic. "I make paintings to hang on your wall, play characters you meet in your dreams, and write stories you heard when you were falling asleep as a kid. I am a force in the world like my father", says Siff.

Feel-Good Artist
When working, he's having a dialogue with the painting. Siff describes himself as a feel-good artist because he likes to paint in order to feel good about things. He works with the variety of media – canvas, found objects, paper, and clothing. His art is influenced by artists like Andy Warhol, Jean-Michel Basquiat, Vincent Van Twombly, Risk and Keith Haring.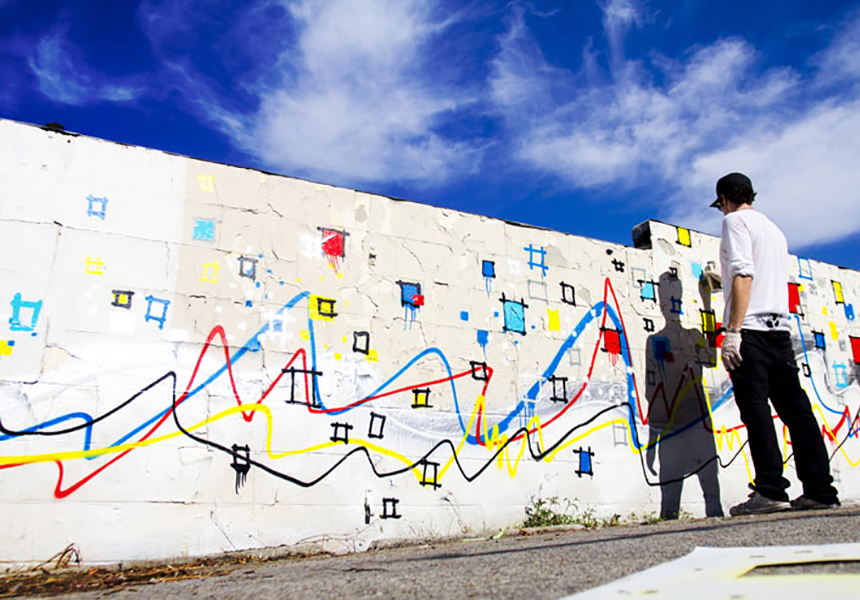 About Gregory Siff
Siff has exhibited at Gallery Brown (2012 LA); Scope (2012 Art Basel, Miami); Fred Segal x Lab Art (2013 LA); The Art of Elysium's Pieces of Heaven, (2012 & 2013 LA); The Art Reserve x Siren Studios (2012, LA); (G show). He has done commissions and installations for Deitch Projects, The Standard Hotel, Patricia Field, Tumblr, Electronic Arts, Sega, Christie's, Twelve Bar, Red Bull, Hasbro, The Art of Elysium, Ciroc, Siren Studios and Warner Brothers Records. Siff has collaborated with artists RISK, James Georgopoulos, Louis XXX, Mar, 2wenty, and Beau Dunn. His work has been seen in magazines such as Interview, The Wall Street Journal, Flaunt, LA Times, Complex, Paper, 12 Oz. Prophet, LA Weekly, and has done the cover of LA Canvas. Most recently Siff was selected by Vans Custom Culture to be one of their "Art Ambassadors", inspiring students across the United States to embrace their creativity.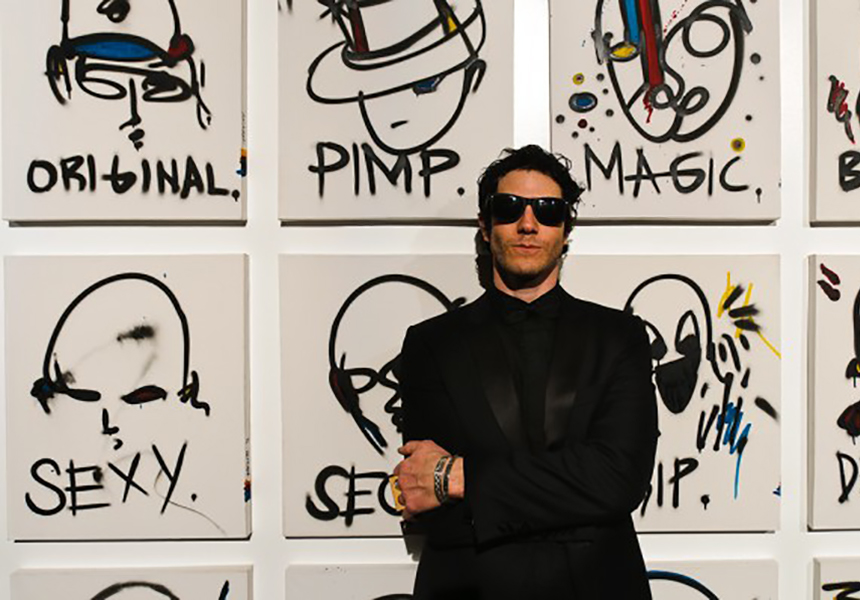 About Guy Hepner
Guy Hepner's vision is to enfranchise the art collectors of the world by bringing forward the most vibrant, talented and energetic artists of today who will become the great artists of tomorrow. The gallery believes that art collecting should be approachable, spontaneous and fun. Art should be shared with the world and enjoyed by as many as possible.