Diaspora
New Zealand's graffiti artist with a very individual approach to the creative method, Askew One is having his first show in Los Angeles Known Gallery this week. The LA display of his artwork will continue down the path initiated in the artist's Sydney exhibition from last year titled The Evolving Face, addressing the topics Askew One dedicated the most attention to – the relations between ancestral, cultural and social identity in the wider Pacific region. This socio-politically conscious idea assumes a new set of meanings, since the groups the artist observes are scattered in different places worldwide, from the western coast of the USA, to Australia and New Zealand. Diaspora is the logical title of the Askew One exhibition, which is to open at the famous Known Gallery in LA, on April 19 and remain on display through May 3, 2014.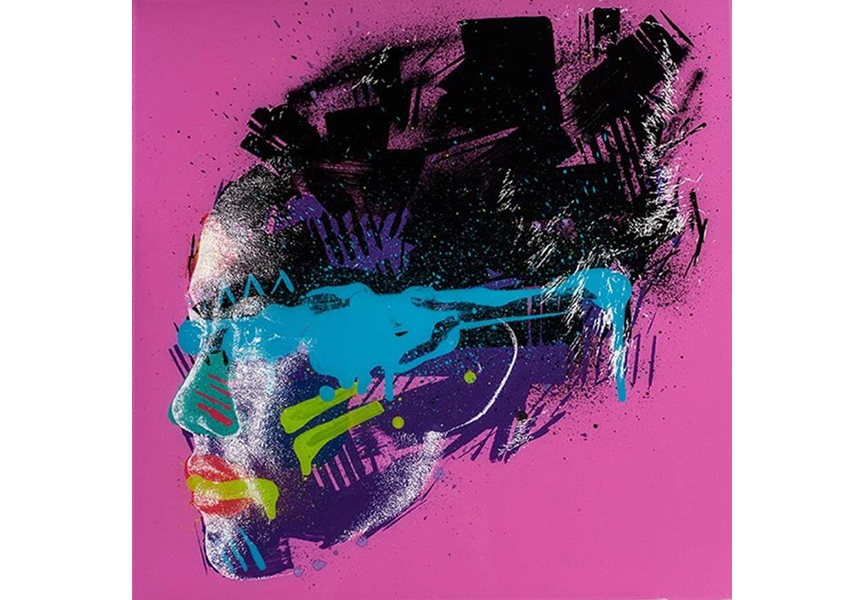 Stelly
Works of Askew One handle the constant connotative dichotomy linked to the communities of the Pacific. From one angle they appear restless due to evolving migrations, but they can also be viewed as anchors of their distinguished cultural identity, maintaining the inherited set of values and preserving their heritage regardless of the place they go to. To bring the Pacific cultures closer to the Los Angeles audience, a face of the show was selected. It is "Stelly", residing in Sydney, being of Fijian descent.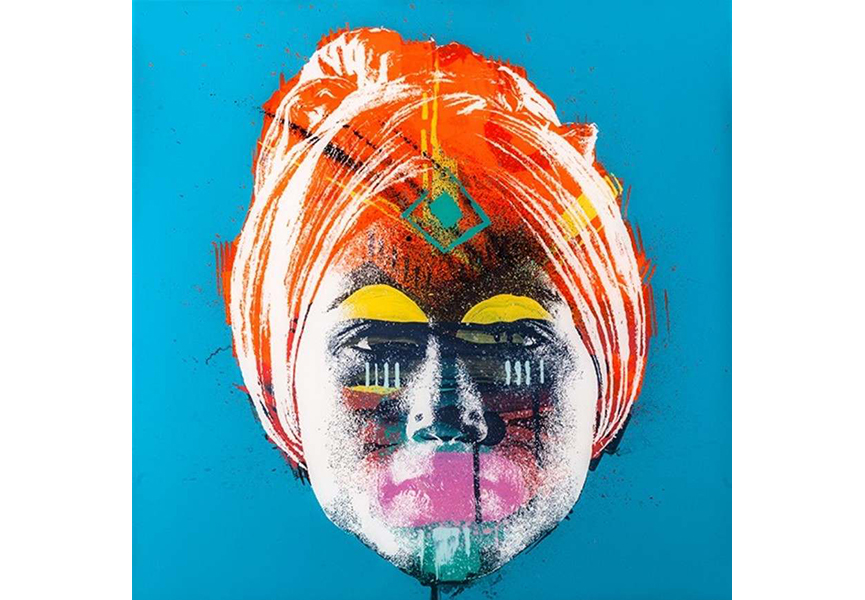 Kiwi Town
Askew One resides in Auckland, New Zealand, the city which was greatly changed due to a large migration of the Pacific peoples in the past thirty years. This popular Kiwi town may be one of the greatest centers of the modern Pacific, as it constantly keeps defining its own character. This fact provokes its inhabitants to reassess their personal identity issues, and change them perhaps, without making a difference between the European or Asian descendants. Askew One has been a resident for enough time to not feel any direct or intimate connection with his European ancestors, as he is coming close to naturally accepting the new idea of identity, still being on the verge of assimilation and keeping his outsider, analytical vantage point. The apparent mix of cultures, influences and traditions legitimately raises the question of whether the migrants are in fact, the real Diaspora, or the residents of their chosen dwelling. Even though the Diaspora series is produced in the studio, Askew One also created large murals complementing this body of work.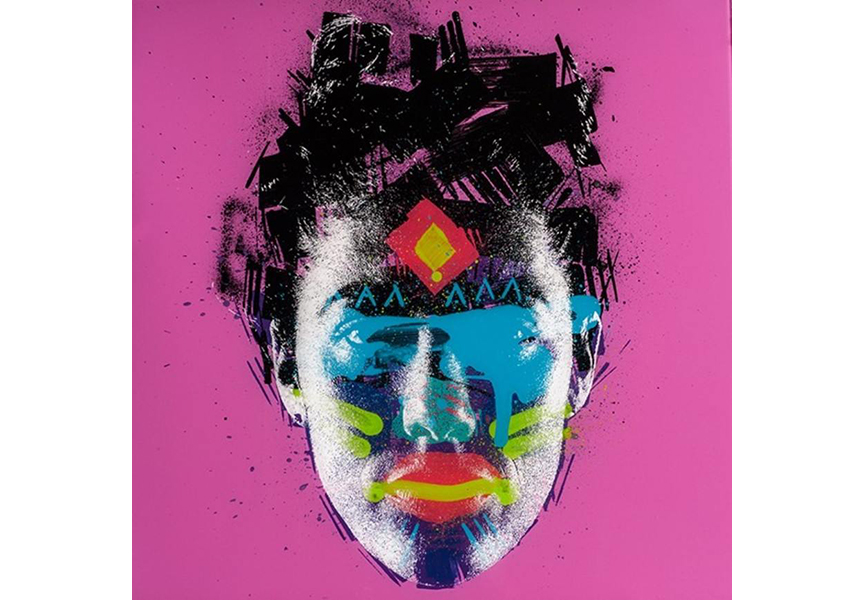 Askew One
Askew One is practically a New Zealand street art scene veteran, having over 20 years of creative experience. He is recognized globally for his particular approach to the trade, being considered one of the leading world's graffiti artists, without ever falling into a rut, but constantly exploring new conceptual worlds, often containing a strong social connotation. This self-taught artist's work is based on his experience in graphic design, illustration, photography, publishing, directing and music video editing.