Athen B. Gallery Celebrates its One Year Anniversary with a Diverse Show
This summer, Athen B. Gallery in Oakland will celebrate its very first anniversary and to commemorate the occasion the venue will organize an exhibition of works by 15 international artists. New exhibition will gather a group of creatives that depict the core aesthetics of the venue, embodied in its monthly shows. One Year Anniversary Group Exhibition will encompass a variety of artworks ranging from ceramic sculptures, paintings, illustrations, to neon and mixed media works.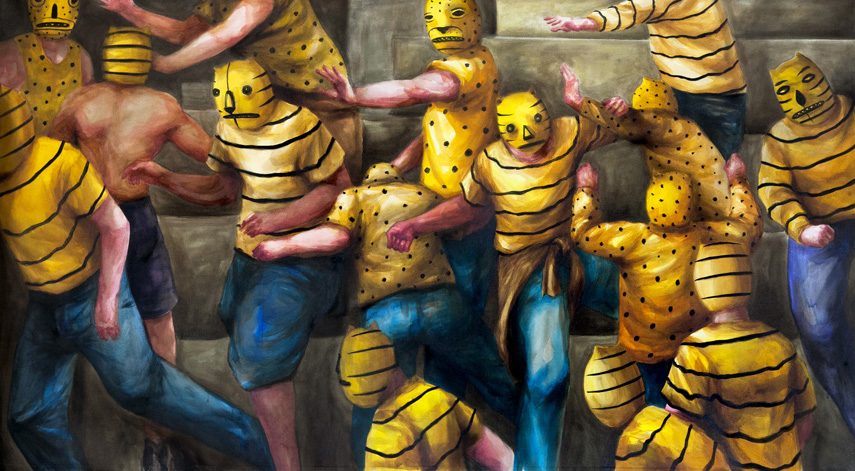 Contemplative and Ephemeral Sculptures
The visitors of Athen B. Gallery will undoubtedly be mesmerized by mind-bending illusions made by Cuban artist Sergio Garcia. Miami-based sculptor and painter known for constantly employing the unconventional as the foundation of his work will exhibit a series of sculptures including his celebrated twisted bicycles. By distorting everyone's favorite childhood toy into complex speculative forms, Sergio Garcia ingeniously combines our childlike curiosity with a contemplative subtext characteristic to adulthood. By combining organic forms with cold, industrial materials such as metal and plastic, Meryl Pataky creates ephemeral works of art. Her body of work relies heavily on memory and personal experiences, as the sculptor employs an array of materials to investigate the various forms of the human condition.
Playfull Acrylic Nudes at Athen B. Gallery
Laura Berger uses creativity as a tool for finding novelty and excitement in everyday life. Although most of her works are made with acrylic and gouache, the she also creates clay sculptures and short animations with equal enthusiasm and skill. At the upcoming exhibition, Laura Berger will present a playful series of works depicting female nudes in a variety of positions and compositions. The artworks tend to explore the connection between ourselves and others, but also represent a unique quest for self-development. Jasmin Siddiqui, (aka Hera), met Falk Lehman (aka Akut) in Spain in 2004. By merging their techniques and their aliases they've created a noted duo Herakut. Their collaborative works are characterized by dark comedy, melancholy and despair. Traces of their photorealistic style characteristics of their outdoor artworks are visible and just as captivating on their smaller-scale canvas pieces. The fragile subjects' expressive eyes, painted with careful application of numerous layers of paint, often appear as if they are looking straight into the viewer's soul.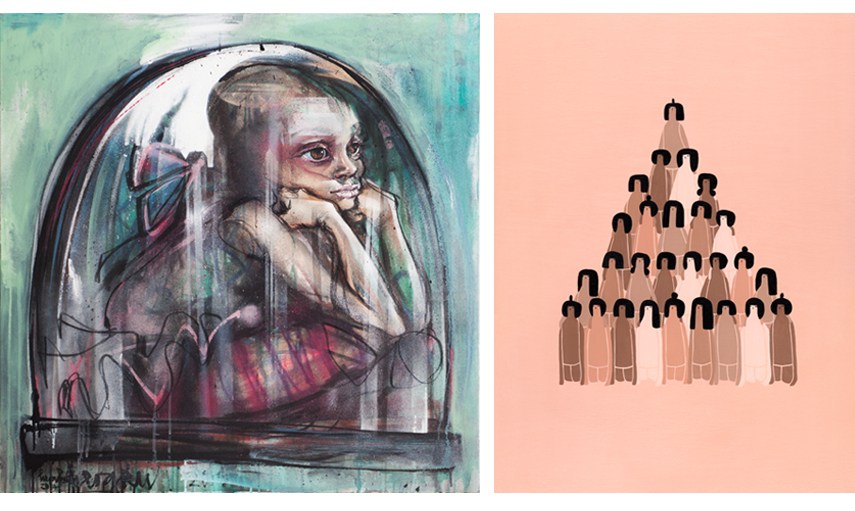 2016 Anniversary Group Exhibition
One Year Anniversary Group Exhibition will open on June 11th and will remain on view until July 1st, 2016 at Athen B. gallery. Oakland's gallery's celebratory show will include works by emerging and established art-makers including Leighton Kelly, Kyle Lypka, Franco Fasoli Jaz, Cannon Dill, Michael Reeder, Nicomi Nix Turner, Ricky Lee, Gordon Sheryo + The Yok, Troy Lovegates and Zio Ziegler.
Featured images :  Artwork by Leighton Kelly ; Artwork by Sergio Garcia ; Artworks by Laura Berger ; Artwork by Troy Lovegate ; Artwork Sergio Garcia ; Left : Artwork by Michael Reeder / Right : Artwork by Leighton Kelly ; Left : Artwork by Nicomi Turner / Right : Artwork by Ricky Gordon ; Left : Artwork by Sheryo and The Yok / Right : Artwork by Zio Ziegler
Follow These Galleries
New York City, United States

Portland, United States

San Francisco, United States