Urban Artist Atle Østrem Pays Homage to Graffiti History at Exhibit No. 9 Gallery
The ideals of beauty are changing overtime and artworks from different epochs often speak the loudest of this change. Beautiful subjects portrayed in one era, are often considered plane ugly in the other. However some artists aren't interested in portraying the beautiful and ugly but the small space where the two opposites intersect. Street artist Atle Østrem calls this  the "beauglyful" zone and has explored it in his latest work that will be displayed in the Suprimitive exhibition at Exhibit No. 9 gallery in New Jersey.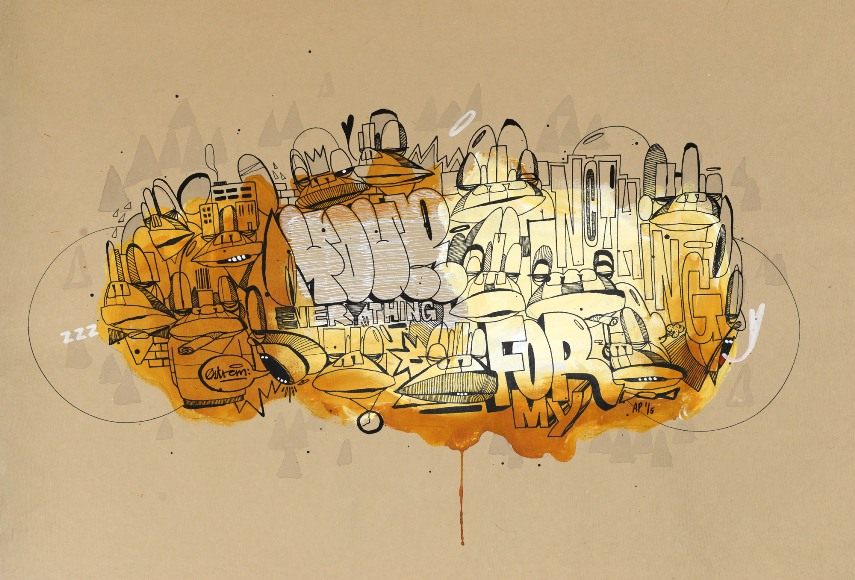 Beauglyful Characters in the Suprimitive Exhibition
Atle Østrem employs overlapping figures and lovable characters to convey tales about the "beauglyful" zone where the gorgeous and the grotesque overlap. The artist's propensity to wordplay is evident in the exhibition's title while he portrays beings that are at the same time primitive and supreme. His unusual characters appear simultaneously strange and familiar, lively and dark, childlike and provocative thus illustrating an array of contradictions. The artist's graffiti background becomes noticeable in Suprimitive compositions that are completed by vivid colors and clear-cut  shapes. In his latest exhibition Atle Østrem shines a spotlight on all those fleeting moments in everyday life that powerfully depict the essence of every human being.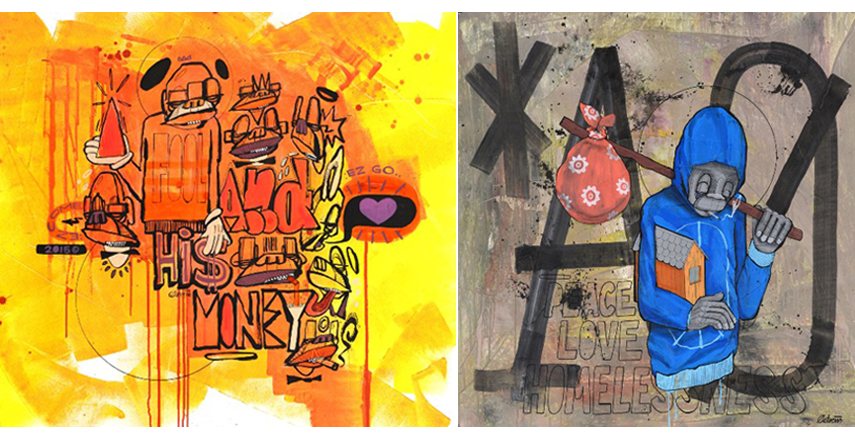 Graffiti-inspired Paintings by Atle Østrem
Atle Østrem is a familiar name in the Norwegian street art scene. He has been painting graffiti since the mid 1990s and had expanded his works to paper and canvas a decade later. His artworks are inspired by numerous sources such as urban culture, graffiti, comic books, travelling, music and everyday social issues. Atle Østrem's style is intuitive and impulsive, his subjects are unique and striking and reside firmly in the "beauglyful" zone. His signature characters express a range of emotions such as love, excitement and loneliness that are often emphasized by the skillfully depicted city scrapes that surround them. Atle Østrem refuses to be limited to one art form and to classify himself as a street artist or a fine artist. He prefers to stay somewhere in between the two opposites in "beauglyful" zone just like his striking characters.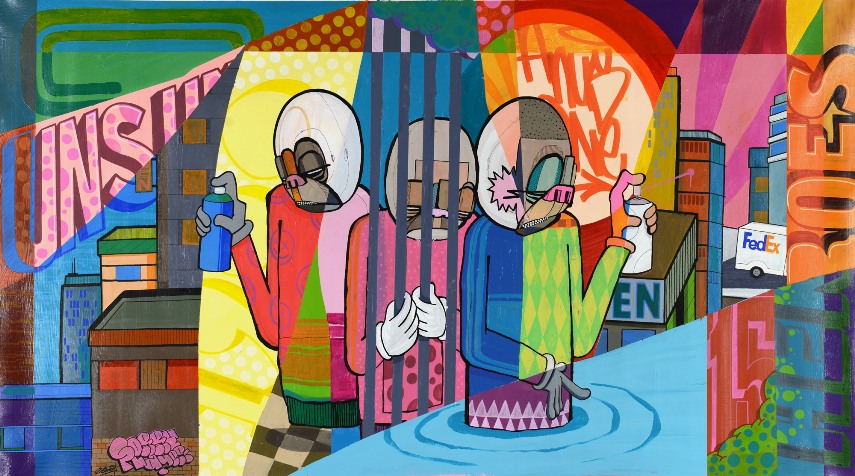 Meet the Suprimitive at Exhibit No.9
Suprimitive solo exhibition by Atle Østrem will open on August 1st, 2015 at Exhibit No.9 gallery. The upcoming exhibition will consist of a series of graffiti-inspired paintings and prints created on paper and canvas. Suprimitive show is not only the presentation of Atle Østrem's new work but also the unique homage to graffiti art history and his own artistic beginnings. This will be second show at this New Jersey gallery after the very successful The Truth With A Twist solo show back in 2014. Atle Østrem's Suprimitive characters will inhabit the Exhibit No. 9 gallery till September 20, 2015 when the exhibition closes.
We pay homage to Urban and Contemporary art every day so sign up for  My Widewalls for FREE
Images courtesy of Exhibit No.9 gallery