Being Pacific - An Interview with Auckland Art Fair Curators
In 2016, the Auckland Art Fair returned after a three-year hiatus and a brand new management in order to re-establish itself as the leading exhibiting platform in New Zealand and beyond. More than 40 galleries from the South Pacific took part in the event, most of which were local accompanied by guests from Asia, Latin America and the Pacific Islands. Apart from the remarkable exhibition showcase that featured an array of local and international artists that the region surely does not lack, the fair's Projects Programme was definitely a highlight. Entitled Pacific Real Time, it was curated by Simon Rees and Jarrod Rawlins, two experienced figures who had set out to question the significance of location, globalization and what it is to be "Pacific". Intrigued by the idea and the vastness of the area that it would cover, we talked to the curators about the glorious return of Auckland Art Fair and the eclectic artistic scene of New Zealand. Have a read!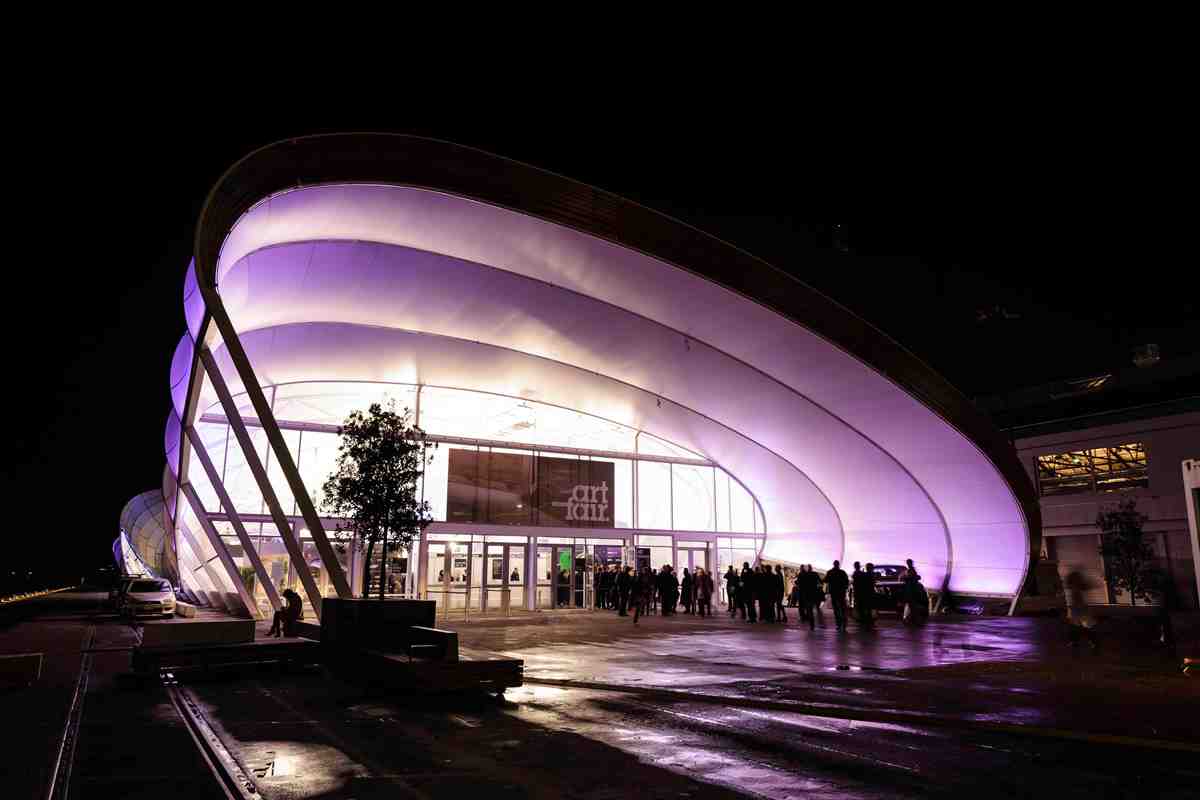 On the 2016 edition of Auckland Art Fair
Widewalls: After three years, the Auckland Art Fair came back with a brand new management and a rich program. How did this change influence the new edition?
Simon Rees: It's my first experience of an Auckland Art Fair, so I am hopeful to have lent a hand to deliver an experience equivalent to the international art fairs I have had working relationships with.
Widewalls: This year's Projects program was entitled "Pacific Real Time" and it explored what it means to be "Pacific". What is so fascinating about this particular geographic space?
Simon Rees: New Zealand is a rapidly transforming society because of immigration – and testing what that means in terms of a contemporary identity and imaginary not linked to the old colonial logics makes sense. And figuring how it's impactful on the production and reception of contemporary art, here. Given that I am working on the projects with Jarrod and have spent a bunch of my adult life living in-and-out of Australia it's also a term that might better nail the interrelation of Australia and New Zealand. Both Pacific. Not post-colonial, nor, Australasian.
Jarrod Rawlins: The most fascinating thing about the Pacific for me is that it's the geography that I inhabit the most, conceptually and physically. I believe in being in touch with and being aware of your immediate geographic environment, it has a huge effect on our behavior and day-to-day decisions, which are all directly related to art making. I am not overly fascinated by internationalist narratives, I used to be, it's a great way of trying to separate yourself from the pack, but then what happened, everyone became international, and internationally focused, so much so that the term itself is now completely meaningless. So being self-aware, looking for the non-internationalist narrative in contemporary art is the most interesting thing for me, but balancing that with not being provincial. Be both!
Widewalls: How did the participating galleries and non-profit institutions respond to this task?
SR: Participating in the projects means having more on show. And a gallery's job is to maximise exposure for their artists – and responded as such, positively. They also made the most of the thematic register in terms of their proposals and selections.
JR: Fantastically well!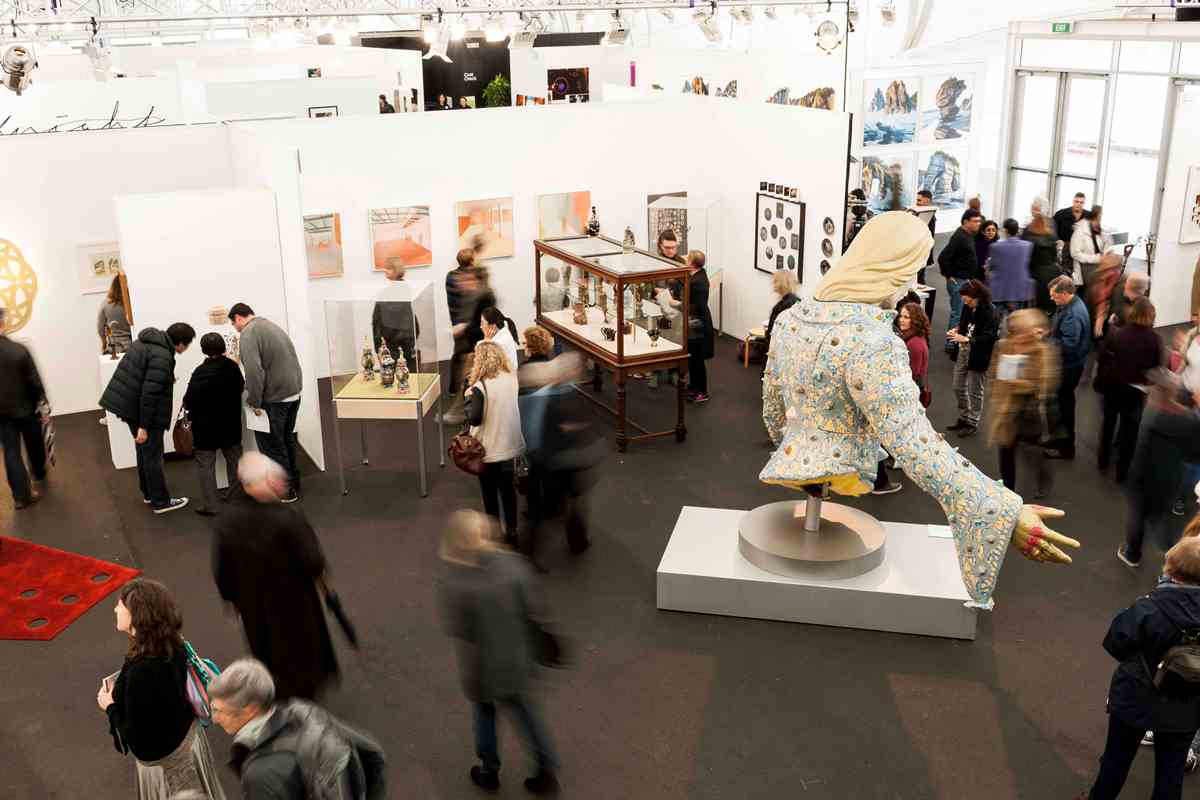 On their Experience as Curators
Widewalls: Mr. Rees, you're also the Director of Govett-Brewster Art Gallery in New Plymouth, a contemporary art museum with a strong collection of Māori and Pacific representation. With this in mind, can you tell us a little bit about the current state of the art scene in New Zealand, but also other areas included in the fair? How would you describe their place on the worldwide scene?
SR: To be honest, I have had my head inside the build and launch of the new Len Lye Centre for all of the time I've been back in New Zealand after more than a decade in Europe – so I am treating the Art Fair as a research opportunity to help me answer more for myself about the scene. Generally, I am glad to have encountered an ever higher proportion of New Zealand artists working and studying abroad and New Zealand galleries participating in the major art fairs, and collectors roaming the major events – so a new internationalism is at play. There's a new and pleasing curatorial task of linking those artists back to institutional exhibitions here. Happily, both Maori and Pacific artists are playing in that space internationally, especially in the institutions like in Cambridge (UK) and Paris (FR) with a special regional focus, and are part of the corpus of contemporary New Zealand art. Ask me the question again after the fair and I'll hopefully be more elaborate.
Widewalls: Mr. Rawlins, aside from being the curator at the Museum of Old and New Art (MONA) in Tasmania, you also participated in different art fairs in Australia and worldwide with galleries like Uplands and KalimanRawlins. How did these experiences come in handy for the Auckland Art Fair?
JR: Yes. I have participated in and visited a number of the leading fairs. I guess this experience allowed me to work with the Auckland team from a distance because I understand the physicality of an art fair, how these structures are built, the way the corridors and entry points are navigated, etc. So that experience has been a great help with this event, but not quite as much help as Francis McWhannell, he is fantastic. The other aspect is that I have seen many art fair project presentations and public talks, so I understand what works in these contexts. The visitor is visually overwhelmed at these events, so it's important to get the projects to be punctuations, almost rest moments, for people to focus on something that is familiar, but is positioned in a slightly different way to the rest to the fair.
Widewalls: Do you have any advice for new collectors attending the fair?
SR: Buy early. Buy Often! And be sure to buy what you like in the frame of mind that the work will be with you forever – and potentially end-up gifted to a museum. (Over being resold at market!)
JR: Buy something, even if it's your first fair and your testing the waters, just buy something, it will completely change your experience, you will see the fair in a different light, you will enjoy the interactions with the dealers and artists in a different way, its will be more exhilarating, personal, and fun.
Featured image: Auckland Art Fair 2016. Opening Night. Photo by Luke Foley-Martin. All images courtesy of Auckland Art Fair 2016.