Auction Analysis: Under the Influence @Phillips
Focused on urban and new contemporary art, Phillips December issue of Under the Influence auction occurred on December 10, 2014 at their London seat. The auction did not mark any record sales and the sales shows 66.7% of lots sold, while 33.3% did not find a buyer that evening. The auction was populated with some of the most famous urban art stars, such as SEEN or KAWS, and several pieces by the most promising young artists, such as David Ostrowski. A strong presence of Russian and Ukrainian contemporary artists could be noted, while the biggest names included Andy Warhol and Julian Schnabel. Overall, an interesting auction for the mid-range buyer, with the most expensive lot (two lots in fact) selling for 68,500GBP.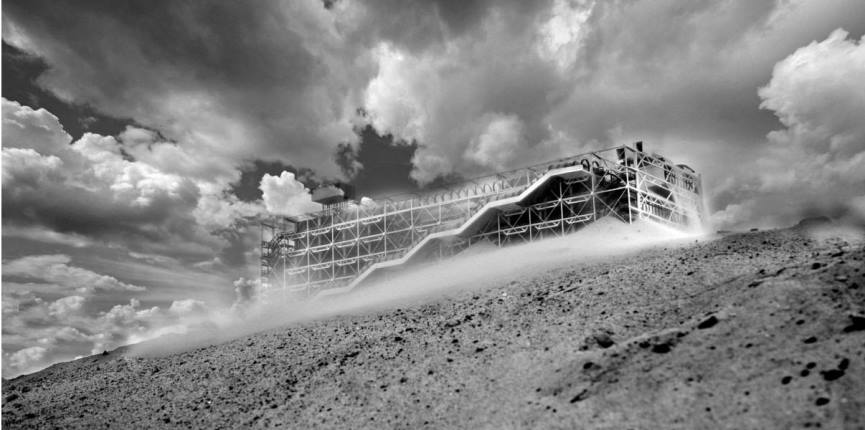 Highs and Lows while Under the Influence
The total number of lots was 216, and while 144 lots sold, 72 is still waiting for a collector. The total of 46 pieces, 21.3%, sold over the high estimate, some surpassing it several times, and 30 lots, 13.9%, sold under their lower estimated value. An interesting trend was that some lots, while not having reserve, sold under 1,000GBP, while none were estimated under a thousand. The piece sold with the lowest price was Dr. Lakra's Untitled (Bote) from 2004, for only 188GBP. Some of the auction highlights, as selected by Phillips, did not light the day, as they did sell, but on estimate. The most expensive two works at the auction were executed by Ukrainian artist Anatoly Kryvolap – Untitled from 2013, an oil on canvas which surpassed its high estimate almost twice. Another one was also done by an artistic couple Elena and Vitaly Vasiliev, also from Ukraine. Their piece Untitled (Centre Georges-Pompidou) from Apocalypse in Art, from 2012-13 reached the same amount as Kryvolap's – the handsome 68,500GBP. An overall impression is not exactly impressive, as the majority of works, 47.2% of the total number of sold lots and sold within the estimated value, exactly 68 pieces of art.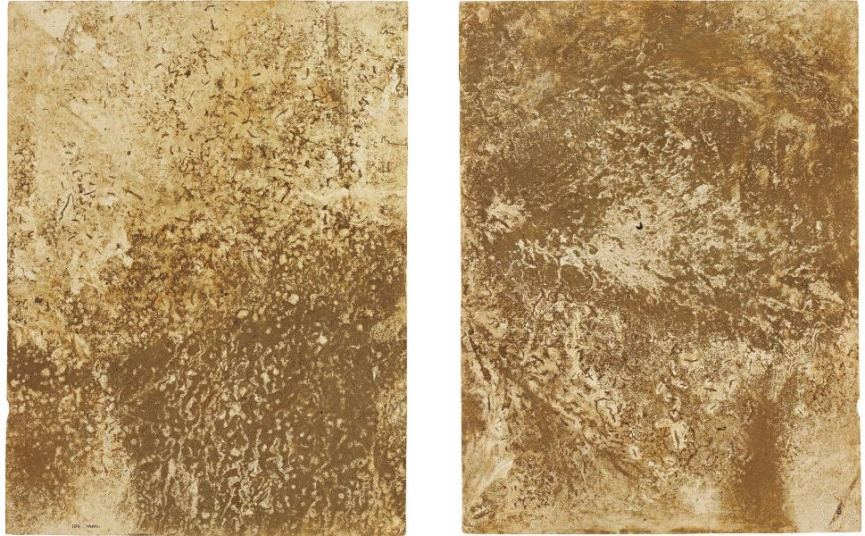 Hot Lots and Nots
Among the lots sold was a piece by Christian Rosa, a wonderful abstractly named epitome of something that could be compared to Alexander Calder's sculpture on canvas, which sold barely over the high estimate at 22,500GBP. We mentioned David Ostrowski, whose two paintings were offered at Phillips under lot numbers 25 and 27. They both sold well, surpassing the appraisal value, the second one by 11,250GBP, about 57% over the higher estimate. Two excellent lots, which would actually stand together quite well in one collection, were made by KAWS and RERO. KAWS piece numbered 46 was sold somewhat over the high estimate at 18,750GBP, while RERO's Image Not Available, lot 78, sold exactly on the lower end of its appraisal value, for 5,000GBP. A piece we announced by Jean Baptiste-Bernadet, sold more than three times over its high estimate, for 17,500GBP. A work by the currently auction room popular Andy Warhol, Toy series from 1983, sold for 62,500GBP, closer to its lower end estimate, proving that it is not only about the big name, but also about the particular piece and its appeal, when it comes to bidding. In between two pieces by the once auction-room-king Julian Schnabel, numbered lots 59 and 60, one sold under the estimate, while the other failed to find a buyer. Interestingly, works by Parker Ito, Mark Hagen, Christian Rosa, Nan Goldin, Raymond Pettibon, Shepard Fairey (sold 1 of 3), Michelangelo Pistoletto, Shirin Neshat, or Speedy Graphito failed to garner interest by collectors.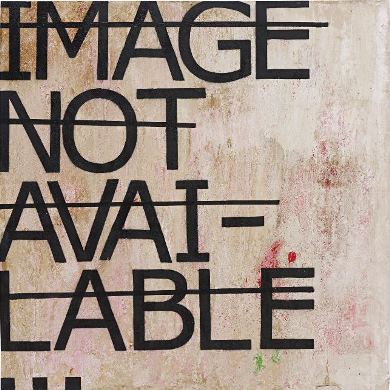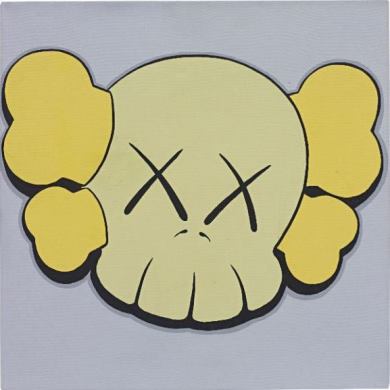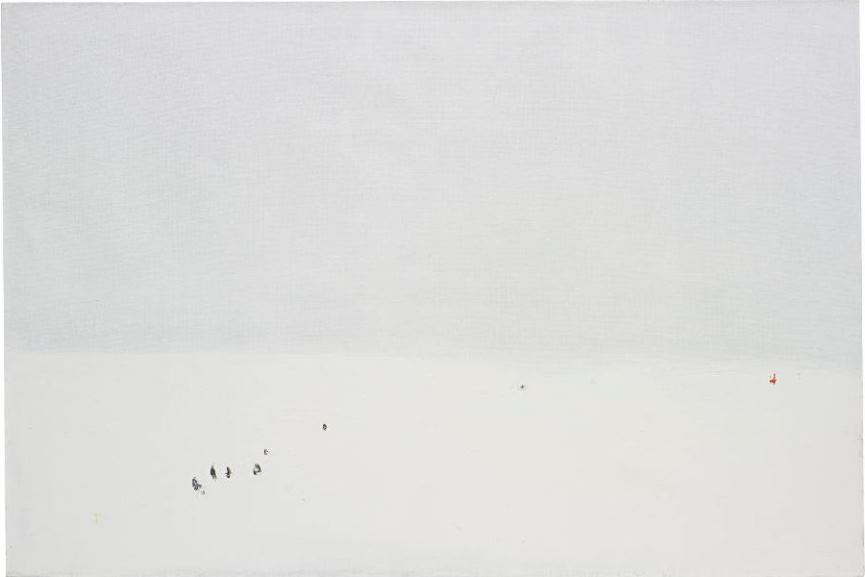 2014 is Concluded
Analyzing results of the final 2014 Under the Influence auction organized by Phillips, we cannot but notice a slight disinterest. A large number of unsold lots might imply that the serious collectors have satisfied their art purchasing need during the recent Art Basel Week, and who was to buy before the holidays has already done so. It remains to see that 2015 will bring in terms of auction and art market trends, so let's wait for another Phillips UTI auction!
Feature image: SEEN – Nobody Can Stop the Silver Surfer, 2014 – sold for 57,500GBP
Collectors, art market followers and aspiring art buyers – sign up for My Widewalls today and keep yourself informed on the latest trends!
| Lot Number | Artist | Artwork Title | Year of Production | Estimate | Sold for |
| --- | --- | --- | --- | --- | --- |
| 1 | Ryan Estep | No. 1 from the series Re-Stretched Black & White | 2013 | £6,000 - 8,000 | £11,875 |
| 2 | Mark Flood | Diamond Mirror | 2013 | £20,000 - 30,000 | £25,000 |
| 4 | Michael Manning | Microsoft Store Paintings | 2013 | £4,000 - 6,000 | £3,000 |
| 5 | Michael Staniak | SC/IMG_435 | 2013 | £5,000 - 7,000 | £18,750 |
| 6 | Erik Lindman | Sails | 2011 | £4,000 - 6,000 | £4,375 |
| 7 | Christian Rosa | H>N>I>C head… | 2013 | £18,000 - 22,000 | £22,500 |
| 9 | Dan Rees | Untitled | 2011 | £10,000 - 15,000 | £12,500 |
| 10 | Nina Beier | Portrait Mode | 2011 | £12,000 - 18,000 | |
| 11 | Josh Smith | Untitled | 2005 | £5,000 - 7,000 | £5,000 |
| 13 | Amanda Ross-Ho | Correction #50 (CCCC) | 2009 | £4,000 - 6,000 | £4,375 |
| 14 | Parker Ito | Inkjet painting #46 (8 color ink) | 2013 | £18,000 - 25,000 | |
| 15 | Mark Hagen | To Be Titled (Additive Painting #1) | 2010 | £10,000 - 15,000 | |
| 16 | Hugh Scott-Douglas | Untitled (HSD_Q04) | 2011 | £15,000 - 20,000 | £18,750 |
| 17 | Zak Prekop | Untitled | 2011 | £5,000 - 7,000 | £5,000 |
| 18 | Sam Falls | Untitled, Purple (Val Verde, CA) | 2011 | £6,000 - 8,000 | £7,500 |
| 19 | Paul Cowan | Fish Hooks | 2012 | £4,000 - 6,000 | |
| 20 | Keltie Ferris | !@#$%^&*() | 2010 | £15,000 - 20,000 | £20,000 |
| 21 | Sam Falls | Untitled (Roll Fade) | 2012 | £3,000 - 5,000 | |
| 22 | Paul Cowan | Sign Painting | 2012 | £3,000 - 5,000 | £2,500 |
| 23 | Antonia Gurkovska | Untitled (Passage II) | 2012 | £2,000 - 3,000 | |
| 24 | Oliver Laric | Wholeness and the Implicate Order | 2013 | £8,000 - 12,000 | £10,000 |
| 25 | David Ostrowski | F (dann lieber nein) | 2012 | £10,000 - 15,000 | £18,750 |
| 26 | Sam Falls | Untitled (Block Rubbing 8) | 2012 | £5,000 - 7,000 | £6,250 |
| 27 | David Ostrowski | F (Terrible Truths) | 2012 | £15,000 - 20,000 | £31,250 |
| 28 | Nate Lowman | God Bless the Dead | 2006 | £15,000 - 20,000 | £15,000 |
| 29 | Adam McEwen | Untitled (Caster) | 2010 | £30,000 - 40,000 | |
| 30 | Nathan Hylden | Untitled | 2007 | £12,000 - 18,000 | |
| 31 | Jean-Baptiste Bernadet | Lucky Strike | 2010 | £3,000 - 5,000 | £17,500 |
| 32 | Ugo Rondinone | 25 Mai 2008 | 2008 | £30,000 - 40,000 | £60,000 |
| 33 | Josh Smith | Untitled | 2008 | £8,000 - 12,000 | £11,250 |
| 34 | Rob Pruitt | Cherry Coke | 2007 | £18,000 - 25,000 | |
| 35 | Adam McEwen | Jerrycan (Water) | 2007 | £2,000 - 3,000 | |
| 36 | Michael Delucia | Log | 2011 | £6,000 - 8,000 | |
| 37 | Ned Vena | Untitled (2) | 2011 | £15,000 - 20,000 | |
| 38 | Elad Lassry | Sterling Silver Cup | 2012 | £5,000 - 7,000 | £5,625 |
| 39 | Walead Beshty | X-Ray Amethyst *(photographic transparency, LAX*JFK … | 2008 | £12,000 - 18,000 | |
| 40 | Aaron Bobrow | Brick and Mortar | 2011 | £3,000 - 5,000 | £3,750 |
| 41 | Peter Halley | Two Horizontals Prisons | 2005 | £25,000 - 35,000 | £31,250 |
| 42 | Anselm Reyle | Untitled | 2007 | £15,000 - 20,000 | £25,000 |
| 43 | Anselm Reyle | Untitled | 2006 | £40,000 - 60,000 | £43,750 |
| 44 | Urs Fischer | Sigh, Sigh, Sherlock! | 2004 | £10,000 - 15,000 | £22,500 |
| 45 | Nina Beier | Trauerspiel | 2010 | £6,000 - 8,000 | |
| 46 | KAWS | Untitled | 1997 | £12,000 - 18,000 | £18,750 |
| 47 | Mr | Shippin-Chin | 2005 | £20,000 - 30,000 | £25,000 |
| 48 | Marc Quinn | Sleeping Beauty | 2005 | £6,000 - 8,000 | £7,500 |
| 50 | Andy Warhol | Toy Series | 1983 | £60,000 - 80,000 | £62,500 |
| 51 | William Copley | Untitled | 1958 | £20,000 - 30,000 | £40,000 |
| 52 | Albert Oehlen | Abstrakte Malerier Skal Dø Nu | 1998 | £10,000 - 15,000 | |
| 53 | Richard Pettibone | Andy Warhol Mao | 1975 | £5,000 - 7,000 | £7,500 |
| 54 | Julian Opie | Suzanne walking in green dress | 2007 | £25,000 - 35,000 | £43,750 |
| 55 | Aaron Young | Burnout (Black Angel III, Triptych) | 2008 | £20,000 - 30,000 | £22,500 |
| 56 | Ashley Bickerton | Cousteau Totem (Jacques and his Pudenda) | 1993 | £30,000 - 50,000 | £37,500 |
| 57 | Gavin Turk | Silent Candle | 2007 | £3,000 - 5,000 | £3,250 |
| 58 | Antony Gormley | Crystal | 2006 | £6,000 - 8,000 | £16,250 |
| 59 | Julian Schnabel | Bel-Air | 2008 | £7,000 - 9,000 | £6,250 |
| 60 | Julian Schnabel | Untitled | 1995 | £6,000 - 8,000 | |
| 61 | Gregor Hildebrandt | o.T. | 2007 | £7,000 - 9,000 | £6,250 |
| 62 | Stefan Strumbel | Frischer Wind Asphalt | 2014 | £8,000 - 12,000 | £10,000 |
| 63 | Jack Pierson | Untitled (25 Cent) | 1997 | £8,000 - 12,000 | |
| 64 | Markus Amm | Untitled (Amm M 373) | 2006 | £6,000 - 8,000 | |
| 66 | Charles Mayton | La Traversee difficile....looter's follies | 2012 | £3,000 - 5,000 | £4,375 |
| 67 | David Reed | #364/2 | 1997-2000 | £15,000 - 20,000 | £25,000 |
| 68 | Mark Flood | Men's Club | 2006 | £30,000 - 50,000 | |
| 69 | Tauba Auerbach | Fold Slice Topo I & II | 2011 | £4,000 - 6,000 | |
| 70 | Raymond Pettibon | Untitled (Is It Real? You Ask...) | 2001 | £5,000 - 7,000 | |
| 71 | Sergej Jensen | L.Y.J. | 2005 | £2,000 - 3,000 | £1,250 |
| 72 | Barry McGee | Three works: (i) Untitled, 1998; (ii) Untitled, cir ... | | £6,000 - 8,000 | |
| 73 | Shepard Fairey | Mandala Ornament 02 | 2012 | £12,000 - 18,000 | £15,000 |
| 74 | Shepard Fairey | Chinese Democracy | 2004 | £5,000 - 7,000 | |
| 75 | Shepard Fairey | Angela Davis | 2003 | £5,000 - 7,000 | |
| 76 | REVOK | Triumph and Tragedy | 2011 | £4,000 - 6,000 | |
| 77 | Billy Childish | Bank Pub Crucifix | 1989 | £6,000 - 8,000 | |
| 78 | Rero | Sans Titre (Image Not Available) | 2010 | £5,000 - 7,000 | £5,000 |
| 79 | Retna | Untitled | 2012 | £10,000 - 15,000 | £11,250 |
| 80 | Don Ed Hardy & Dr. Lakra | Three works: (i) Untitled, 2004; (ii) Untitled, 200 ... | | £6,000 - 8,000 | £5,000 |
| 81 | Dr. Lakra | Untitled | 1998 | £3,000 - 5,000 | |
| 82 | Ugo Rondinone | 10 Kinderzeichnungen (10 Children Drawings) | 1988 | £6,000 - 10,000 | £6,250 |
| 83 | Lucio Fontana | Concetto Spaziale (rosso) | 1968 | £3,000 - 5,000 | £4,750 |
| 84 | Michelangelo Pistoletto | Frattali | 1999-2000 | £3,000 - 5,000 | |
| 85 | Enrico Castellani | Estroflessione | 1968 | £3,000 - 5,000 | £3,750 |
| 86 | Matteo Negri | Mappa (Diptych) | 2014 | £10,000 - 15,000 | £18,750 |
| 87 | Sandro Chia | Sant'Ambrogio | 1995 | £10,000 - 15,000 | £6,875 |
| 88 | Sandro Chia | San Carlo Borromeo | 1995 | £10,000 - 15,000 | |
| 89 | Angela de la Cruz | Minimum XIX | 2005 | £3,000 - 5,000 | £6,000 |
| 90 | Maurizio Cattelan | Fondazione Oblomov | 1992 | £2,500 - 3,500 | £2,250 |
| 91 | Angelo Filomeno | Bearded Carrion (diptych) | 2008 | £5,000 - 7,000 | |
| 92 | Umberto Mariani | Taghelmoust: il Velo | 2013 | £6,000 - 8,000 | £32,500 |
| 93 | Jason Martin | Lime Loop Painting No. 1 | 1997 | £6,000 - 8,000 | £11,250 |
| 94 | Davis Rhodes | Untitled (Blue reflective Diamond) | 2008 | £3,000 - 5,000 | |
| 95 | Marcello Lo Giudice | Eden Blu | 2013 | £4,000 - 6,000 | £6,000 |
| 96 | Donald Baechler | Pink Rose | 2009 | £12,000 - 18,000 | |
| 97 | Nikolas Gambaroff | Untitled | 2011 | £4,000 - 6,000 | £13,750 |
| 98 | Spartacus Chetwynd | The Fairy Feller | 2003 | £6,000 - 8,000 | £6,250 |
| 99 | John Kørner | The Guide | 2006 | £8,000 - 12,000 | £7,500 |
| 100 | Ian Wallace | When will we be free? | 2007 | £7,000 - 9,000 | £7,500 |
| 101 | James White | Aerial | 2005 | £4,000 - 6,000 | |
| 102 | Ugo Rondinone | Thursday 2 March, 2006 | 2006 | £6,000 - 8,000 | £9,375 |
| 103 | Davis Rhodes | Untitled (Black) | 2007 | £3,000 - 5,000 | |
| 104 | Ryan McGinley | Raina (Falling, Bridge) | 2005 | £8,000 - 12,000 | £13,750 |
| 105 | Ryan McGinley | Blue Breakdown | 2009 | £10,000 - 15,000 | £7,500 |
| 106 | Nan Goldin | Nan one month after being battered | 1984 | £3,000 - 5,000 | |
| 107 | Zhang Huan | Pilgrimage-wind and water NY n.1 (no people) | 1998 | £4,000 - 6,000 | £5,000 |
| 108 | Santiago Sierra | 24 Blocks of Concrete Constantly Moved During a Day ... | 1999 | £6,000 - 8,000 | |
| 109 | Luisa Lambri | Two works: (i) Untitled (Darwin D. Martin House, #0 ... | 2007 | £3,000 - 4,000 | £1,250 |
| 110 | Jeremy Deller | War on Terror (Cycles chained, noir et blanc) | 2008 | £3,000 - 5,000 | £3,250 |
| 111 | Erwin Wurm | Roturua, NZ (Hotel Rooms series) | 2001 | £4,000 - 6,000 | |
| 112 | Annette Kelm | Big print #2 (Maui Fern – Cotton "Mainsail Cloth" F ... | 2007 | £5,000 - 7,000 | £6,250 |
| 113 | James Welling | Hollywood | 2003 | £3,000 - 4,000 | |
| 114 | Roe Ethridge | Gas Station | 2005 | £4,000 - 6,000 | |
| 115 | Sam Samore | Life/Death (#124) | 2001 | £4,000 - 6,000 | |
| 116 | Sam Taylor-Wood | Cry Laughing | 1997 | £10,000 - 15,000 | £6,000 |
| 117 | Annette Kelm | Untitled | 2009 | £3,000 - 4,000 | £3,750 |
| 118 | Ryan McGinley | Untitled (Nude Tube) | 2006 | £2,000 - 3,000 | £4,750 |
| 119 | Roe Ethridge | The Neutral Territory | 1997 | £4,000 - 6,000 | |
| 120 | Darren Almond | Fullmoon@Orkney | 2007 | £4,000 - 6,000 | £4,375 |
| 121 | Erwin Wurm | Untitled (One Minute Sculpture) | 1997 | £2,000 - 3,000 | £3,750 |
| 122 | Norman Parkinson | Hat fashions, the New York skyline from the roof of ... | 1949-2004 | £4,000 - 6,000 | £6,875 |
| 123 | David LaChapelle | Madonna in Bombay | 1998 | £3,000 - 5,000 | £3,750 |
| 124 | David LaChapelle | Paris Hilton: Hi Bitch, Bye Bitch, Los Angeles | 2004 | £8,000 - 12,000 | £6,875 |
| 125 | Shirin Neshat | Untitled from the series Rapture | 1999 | £8,000 - 10,000 | |
| 126 | Shirin Neshat | Untitled from the series Tooba | 2002 | £5,000 - 7,000 | |
| 127 | Ugo Rondinone | Moonlighting | 1999-2000 | £6,000 - 8,000 | £7,500 |
| 128 | Hiroshi Sugimoto | Palace, M.J.; 1978 | 1978 | £12,000 - 18,000 | £15,000 |
| 129 | Inez van Lamsweerde | Thank You Thighmaster: Kim, Pam, Joan, Britt | 1993 | £15,000 - 20,000 | |
| 130 | Yulia Lebedeva | Pepsi or Coke III | 2014 | £5,000 - 7,000 | £5,000 |
| 131 | Anatoliy Kryvolap | Untitled | 2013 | £25,000 - 35,000 | £68,500 |
| 132 | Oleksandr Zhyvotkov | North East (Work No. 3 from Road Cycle Destination) ... | 2013 | £6,000 - 8,000 | £8,750 |
| 133 | Victor Sydorenko | Guard of Changes | 2003-14 | £15,000 - 20,000 | £18,750 |
| 134 | Andrei Molodkin | Fuck Off | 2009 | £4,000 - 6,000 | £5,000 |
| 135 | Roman Minin | Over-compensation Complex | 2014 | £2,000 - 3,000 | £2,750 |
| 136 | Mikhailo Deyak | Klitschko Brothers Emotions | 2014 | £6,000 - 8,000 | £7,500 |
| 137 | Pavlo Kerestey | Group Dynamics | 2013 | £10,000 - 15,000 | £13,750 |
| 138 | Oleksiy Say | Untitled, from the series The New Landscape | 2012 | £2,000 - 3,000 | £2,500 |
| 139 | Alexandre Richelieu-Beridze | Lignes de Couleur Opus 115 | 2013 | £10,000 - 15,000 | £9,375 |
| 140 | Mykola Matsenko | NeoFolk 11 | 2011 | £3,000 - 5,000 | £3,125 |
| 141 | Blue Noses Group | Icons of revolution. Stalin | 2006 | £3,000 - 5,000 | |
| 142 | Viktor Deysun | From the Depths 4 | 2012 | £2,000 - 3,000 | £2,500 |
| 143 | Oksana Mas | Drive | 2010 | £10,000 - 15,000 | £12,500 |
| 144 | Vitaliy and Elena Vasilieva | Untitled (Centre Georges-Pompidou) from Apocalypse ... | 2012-13 | £6,000 - 8,000 | £68,500 |
| 145 | Oleg Tistol | Kavkaz No. 31 | 2002 | £5,000 - 7,000 | £10,000 |
| 146 | Komar and Melamid | Brass foundry | 1988 | £25,000 - 35,000 | |
| 147 | Oleg Tistol | Gurzuf | 2007 | £3,000 - 5,000 | £1,625 |
| 148 | Oleg Tistol | Yalta | 2007 | £3,000 - 5,000 | £1,875 |
| 149 | Konstantin Khudyakov | Unexpected Return, after Ilya Repin | 2009 | £10,000 - 15,000 | |
| 150 | George Pusenkoff | Big Blured Grid 1 | 2013 | £10,000 - 15,000 | £40,000 |
| 151 | Yuri Solomko | London G8 | 2008 | £5,000 - 7,000 | £3,750 |
| 152 | Maxim Mamsikov | Call | 2013-14 | £4,000 - 6,000 | £3,750 |
| 153 | Amanita | Three works: Untitled from the series Chiefs | 2014 | £6,000 - 8,000 | £6,875 |
| 154 | Andrei Sharov | Green Pedicure | 2013 | £12,000 - 15,000 | £21,250 |
| 155 | Nasser Azam | Ice Lake | 2010 | £15,000 - 20,000 | £12,500 |
| 156 | Yoshitomo Nara | Bambi | 1995 | £5,000 - 7,000 | £6,000 |
| 157 | Elizabeth Peyton | Untitled (male nude) | 1990 | £5,000 - 7,000 | |
| 158 | Ernesto Caivano | Solitary Philipore in Shadows II | 2004 | £3,000 - 4,000 | |
| 159 | Antony Gormley | Insider XXIV | 1999 | £4,000 - 6,000 | |
| 160 | Jacek Tylicki | 11 Days in the Rushes of the River + Rain, Hoje Riv ... | 1978 | £2,000 - 3,000 | £11,250 |
| 161 | Matt Mullican | Two works: (i) Water (Objects Weigh Less in Water) ... | 1974 | £3,000 - 5,000 | |
| 162 | Pipilotti Rist | Remake of the Weekend / Still Stills | 1998 | £5,000 - 7,000 | |
| 163 | Trenton Doyle Hancock | Three works: (i) Darkness Baby with Dead Hands, 200 ... | | £4,000 - 6,000 | £3,750 |
| 164 | Andro Wekua | Zungenkuss | 2004 | £2,000 - 3,000 | |
| 165 | David Noonan | Untitled | 2005 | £2,000 - 3,000 | £4,000 |
| 166 | James Welling | VI | 1987-2008 | £4,000 - 6,000 | £5,625 |
| 167 | Francesco Clemente | Yes | 1989 | £6,000 - 8,000 | £6,000 |
| 168 | Yuken Teruya | LVMH (Christian Dior, Hennessy, Pucci, Givenchy, Se ... | 2005 | £6,000 - 8,000 | £10,625 |
| 169 | Laurence Jenkell | Bonbon Bronze Patine Bleue (No. 1834) | 2012 | £10,000 - 15,000 | £31,250 |
| 170 | Bryan Hunt | Cairn #IV | 1998 | £8,000 - 12,000 | |
| 171 | Michael Sailstorfer | Untitled (trio) | 2008 | £8,000 - 12,000 | |
| 172 | Rashid Johnson | I Love Music | 2012 | £2,000 - 3,000 | £4,000 |
| 173 | Zilvinas Kempinas | O2 | 2006 | £10,000 - 15,000 | |
| 174 | Yang Maoyuan | Gaius Julius Caesar | 2009 | £6,000 - 8,000 | £6,000 |
| 175 | Ai Weiwei | Ai Wei Wei, Art Edition | 2014 | £7,000 - 9,000 | £8,750 |
| 176 | Becky Beasley | Night Music | 2007 | £3,000 - 5,000 | £2,375 |
| 177 | Terence Koh | These Decades that We Never Sleep | 2004 | £10,000 - 15,000 | |
| 178 | Paul Lee | Untitled (Podium with Yellow Sack) | 2005 | £2,000 - 3,000 | |
| 179 | Ken Lum | Round Table Pizza | 2007 | £1,000 - 2,000 | £1,125 |
| 180 | Les Levine | See Your Mind | 1995 | £5,000 - 7,000 | |
| 181 | Loris Greaud | Underworks - Black Edit | 2008-2010 | £5,000 - 7,000 | £10,625 |
| 182 | Ryan Gander | Cork Association K 'And the room was in a huge mess ... | 2006 | £4,000 - 6,000 | |
| 183 | Mai-Thu Perret | Frozen Waves | 2010 | £3,000 - 4,000 | £3,750 |
| 184 | Joachim Koester | Occupied Plots, Abandoned Futures - Twelve (Former) ... | 2007 | £4,000 - 6,000 | £5,000 |
| 185 | Florian Slotawa | SG.02 | 2006 | £2,000 - 3,000 | £813 |
| 186 | Jonathan Monk | Eye Pictures IV | 2007 | £4,000 - 6,000 | £3,750 |
| 187 | Jonathan Monk | Andy Warhol's Chairman Maos | 2008 | £10,000 - 15,000 | £20,000 |
| 188 | Speedy Graphito | Kibour | 1986 | £5,000 - 7,000 | |
| 189 | Joseph Klibansky | New Fusion | 2011 | £10,000 - 15,000 | £32,500 |
| 190 | Seen (Richard Mirando) | Nobody Can Stop the Silver Surfer | 2014 | £15,000 - 20,000 | £57,500 |
| 191 | Michael Bauer | Bad Harvest | 2008 | £4,000 - 6,000 | £6,875 |
| 192 | Axel Geis | Mädchen | 2008 | £2,000 - 3,000 | |
| 193 | Jean-Luc Moerman | Kate Moss Mariee | 2007 | £1,000 - 1,500 | £1,250 |
| 194 | Lita Cabellut | Coco | 2011 | £10,000 - 15,000 | £16,250 |
| 195 | Dimitri Kosiré | Black Sea | 2013 | £5,000 - 7,000 | £20,000 |
| 196 | Ross Bleckner | Court | 1975 | £5,000 - 7,000 | £11,875 |
| 197 | Torben Giehler | From Dusk Till Dawn | 2003 | £10,000 - 15,000 | £7,500 |
| 198 | Peter Zimmermann | Lines 8 | 2002 | £10,000 - 15,000 | |
| 199 | Thomas Zipp | Greno17ble | 1997 | £6,000 - 8,000 | |
| 200 | Annie Morris | Untitled | 2007 | £3,000 - 5,000 | |
| 201 | Jaroslaw Modzelewski | Caritas | 1998 | £4,000 - 6,000 | |
| 202 | Ena Swansea | Supermodel | 2005 | £4,000 - 6,000 | |
| 203 | Whitney Bedford | Starry Night | 2004 | £4,000 - 6,000 | |
| 204 | Hiroshi Sugito | The Wave 1 | 2003 | £6,000 - 8,000 | £6,875 |
| 205 | Russell Young | Marilyn Crying | 2013 | £8,000 - 12,000 | £10,625 |
| 206 | Luisa Lambri | Untitled (Canoas House, #02) | 2003 | £1,500 - 2,500 | £3,750 |
| 207 | Luisa Lambri | Untitled (Kaufmann Desert House, b) | 2002 | £1,500 - 2,500 | £2,250 |
| 208 | Sam Taylor-Wood | Third Party - Ray and Pauline | 1999-2000 | £2,500 - 3,500 | £4,375 |
| 209 | Gretta Sarfaty Marchant | Transformations V | 1976-2009 | £1,000 - 2,000 | £625 |
| 210 | Gosha Ostretsov | Pretzels | 2008 | £4,000 - 6,000 | £2,125 |
| 211 | Clayton Brothers | On Point | 2008 | £4,000 - 6,000 | £4,000 |
| 212 | Philipp Dontsov | 3D2R from the series Birth Certificate | 2008 | £2,000 - 3,000 | £250 |
| 213 | Hans Op de Beeck | Eric | 2008 | £2,000 - 3,000 | £4,250 |
| 214 | Keegan McHargue | The Color and Shape of Water | 2004 | £1,500 - 2,500 | £688 |
| 215 | Thomas Hirschhorn | Dancing Philosophy: (i) How to Dance Bataille; (ii) ... | 2007 | £3,000 - 5,000 | £625 |
| 216 | Tony Tasset | Sculpture Bench (Banco escultura) | 1986-87 | £1,000 - 2,000 | £6,250 |
| 217 | Dr. Lakra | Untitled (Bote) | 2004 | £2,000 - 3,000 | £188 |
| 218 | Kate Brinkworth | A Window | 2013 | £1,000 - 2,000 | |
| 219 | Susanne Kühn | April | 2013 | £1,000 - 2,000 | |
| 220 | Marianna Gartner | Unicorn in Jar | 2013 | £5,000 - 7,000 | |
| 221 | Roger Selden | Untitled | 2008 | £4,000 - 6,000 | |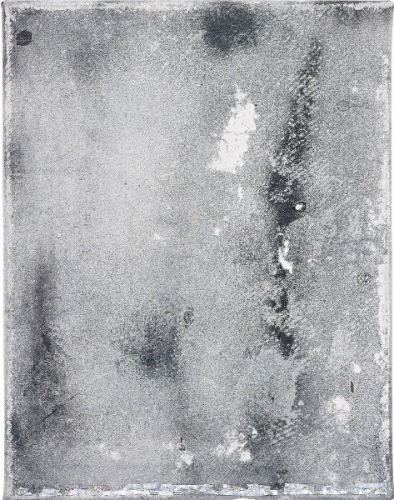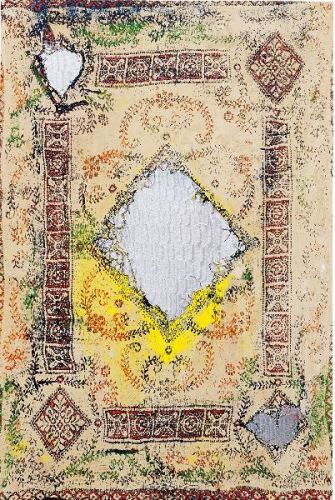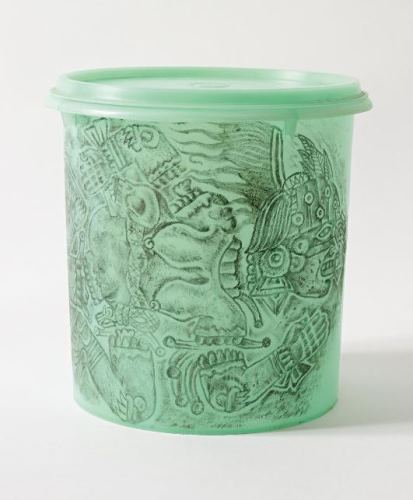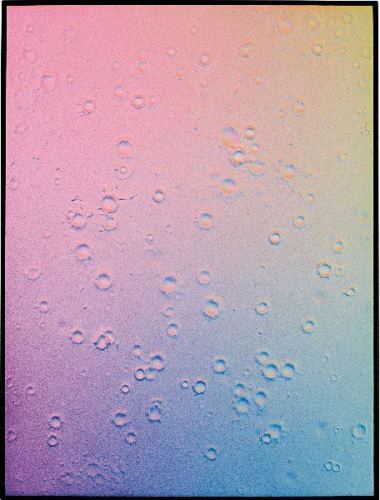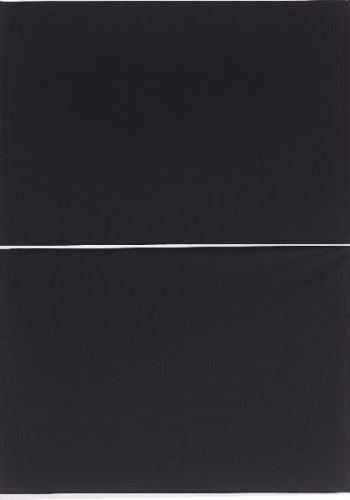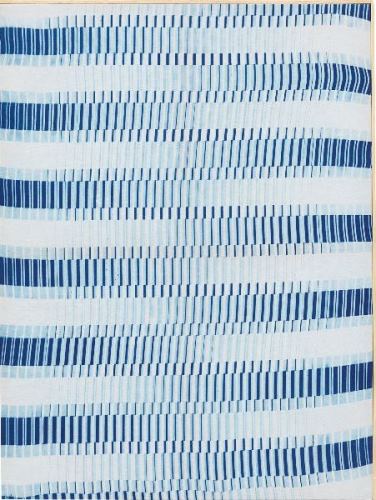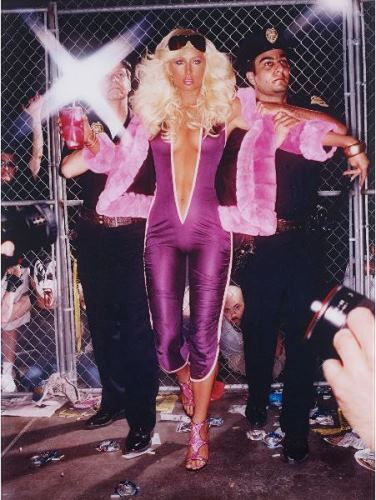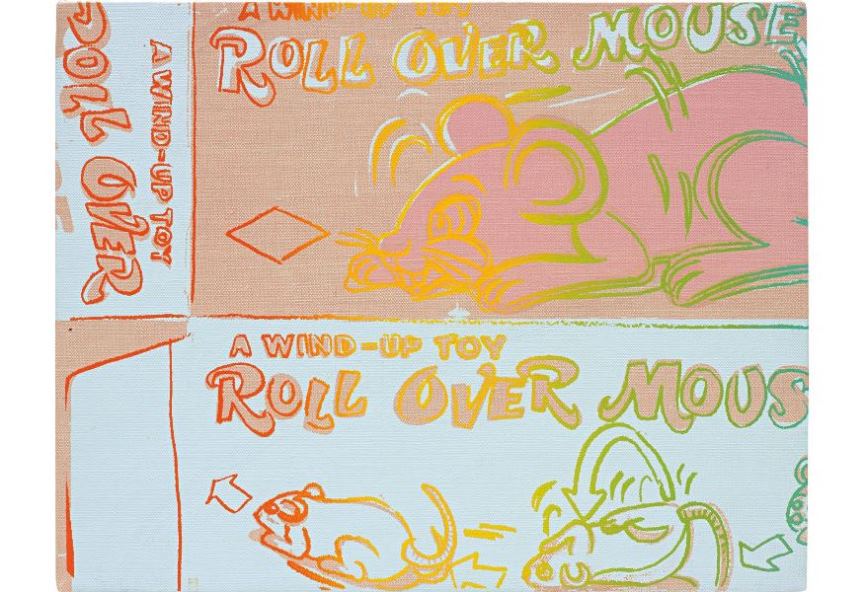 [mc4wp_form]