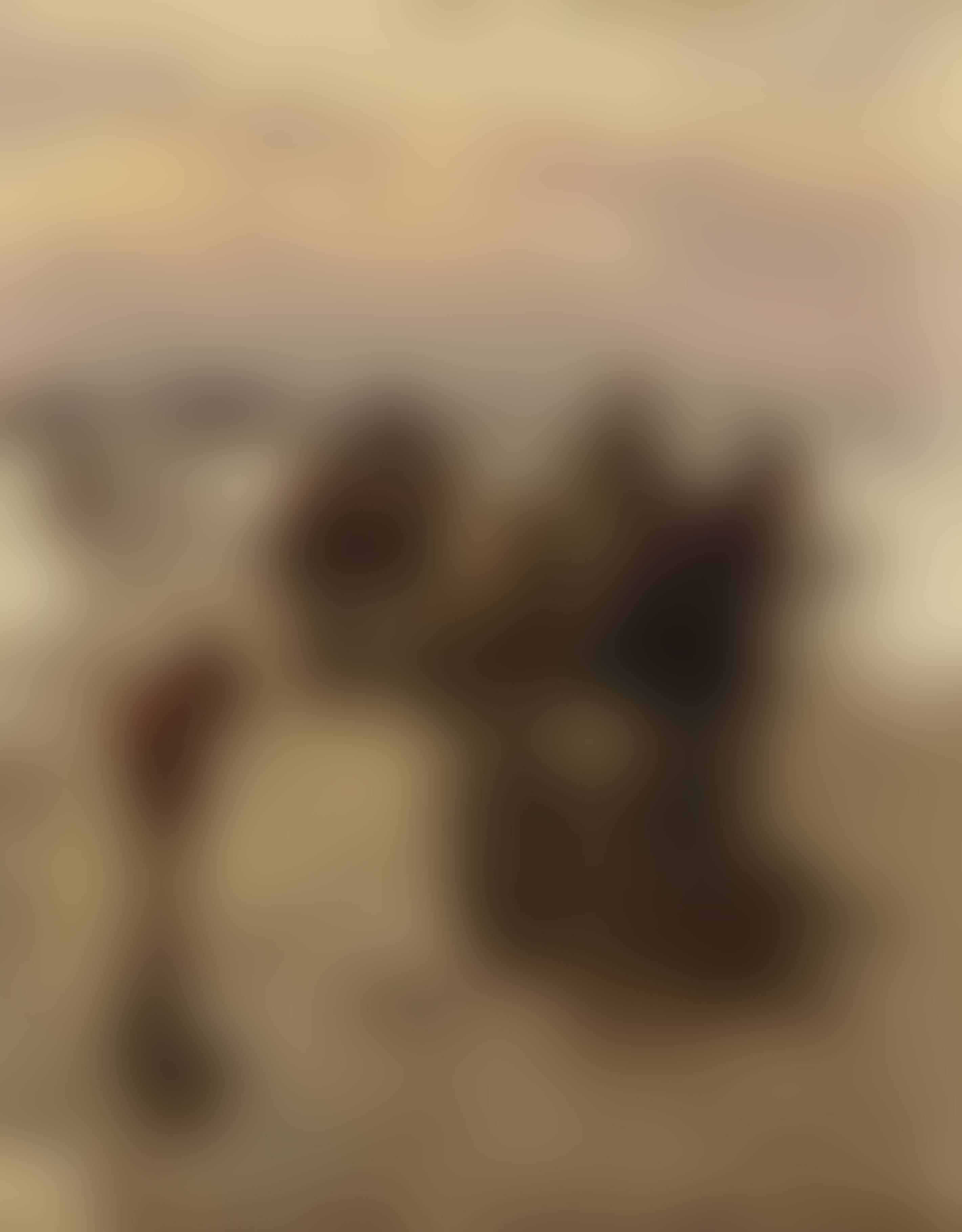 Sell Through Rate: 100%
Artwork:
Alfred Von Wierusz-Kowalski - Returning Home
Marks:
Signed lower right. Verso, English adhesive label numbered 17281.
Artwork details :
Interested in buying this artwork - place your bid HERE! None
Notes:
Two peasants with horse-drawn carts and a foal on a wintry country road. With sliding battens. Restored. Minor damage to frame. A cold late afternoon in wintry Poland. Two peasants on their way home with their horse-drawn carts, another peasant and a child further down the road in the background. The horses, lit from behind, appear majestically sublime, yet the artist also succeeds in bringing out finer delicate details such as the facial features of the peasants. In his incomparable style, characteristic of his best works, Wierusz-Kowalksi reflects the atmosphere of the late winter day. The horizon meets the wide sky in the pearly twilight. After studying at the academies in Warsaw, Dresden and Prague, Alfred von Wierusz-Kowalski completed his training in Munich with Alexander von Wagner and Josef von Brandt. The theme of his paintings is limited almost exclusively to his Polish homeland. Frequently varied motifs were horse-drawn carts and sleigh teams in winter landscapes. From the 1870s onwards, the artist participated in exhibitions in Munich, Berlin, Dresden, Paris and Vienna. In 1891, he was awarded honorary membership of the Munich Academy. Like his teacher, Josef von Brandt, Wierusz-Kowalksi was very skilled in the realistic representation of the horse. His best works are characterised by brilliant colour and clear contouring of the figures.