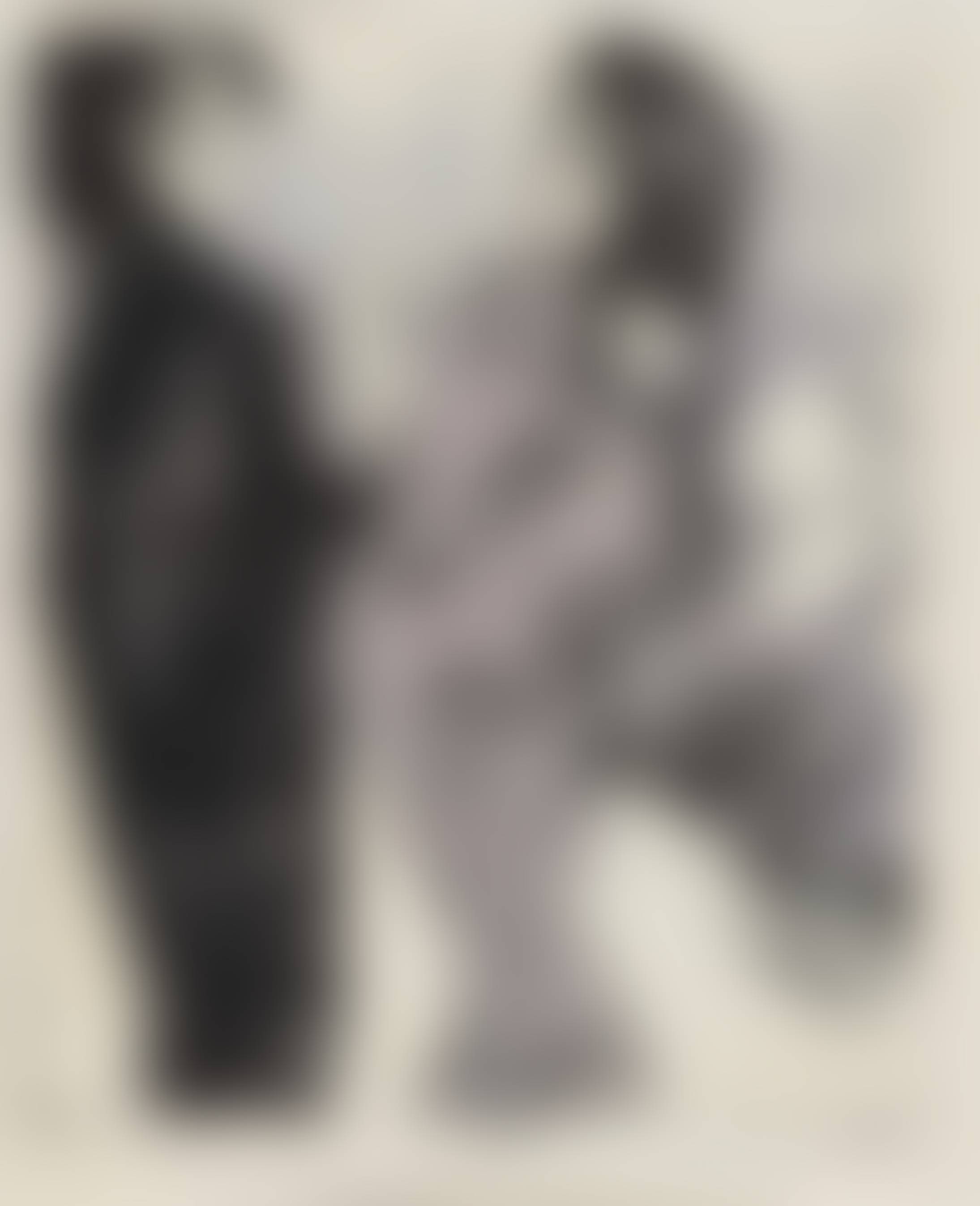 Sell Through Rate: 0%
Artwork:
Seebull Emil Nolde - Young Couple
Medium:
Coloured lithograph in black, grey violet and grey-blue. Japan paper.
Marks:
Signed lower right. Inscribed lower left 'von 3 Dr. dieser Fassung Nr. 1'. Titled lower centre 'Junges Paar'.
Artwork details :
Interested in buying this artwork - place your bid HERE!
Notes:
According to the catalogue raisonne, there are 68 different versions and a total of 112 copies. Creased. Slightly stained. Schiefler/Mosel/Urban 52. Emil Noldes prints were created during a period of about twenty years. The artist dedicated himself to lithography for the first time in 1907 and initially limited the image to the essentials with a powerful brushstroke. A few years later he begins painting directly on stone and discovers the artistic quality of this technique: 'Only when the painter works creatively on the stone does he experience the charm of technique and the most extensive possibilities' (Schiefler / Mosel, p. 8). The "Young Couple" was created in 1913 in a Flensburg printing house along with a further 12 large-format colour lithographs and is one of Schieflers most important and impressive colour lithographs. According to Gustav Schiefler, who assemled the catalogue raisonné, even Emil Nolde himself found it challenging to categorise the lithographs: 'The new lithographs cannot be catalogued at all. I changed the stones and colours over and over again, from morning till night for 8 weeks. '. Foundation Seebüll Ada and Emil Nolde (editor). Emil Nolde. Das graphische Werk. Volume II. Cologne 1967. P. 13).