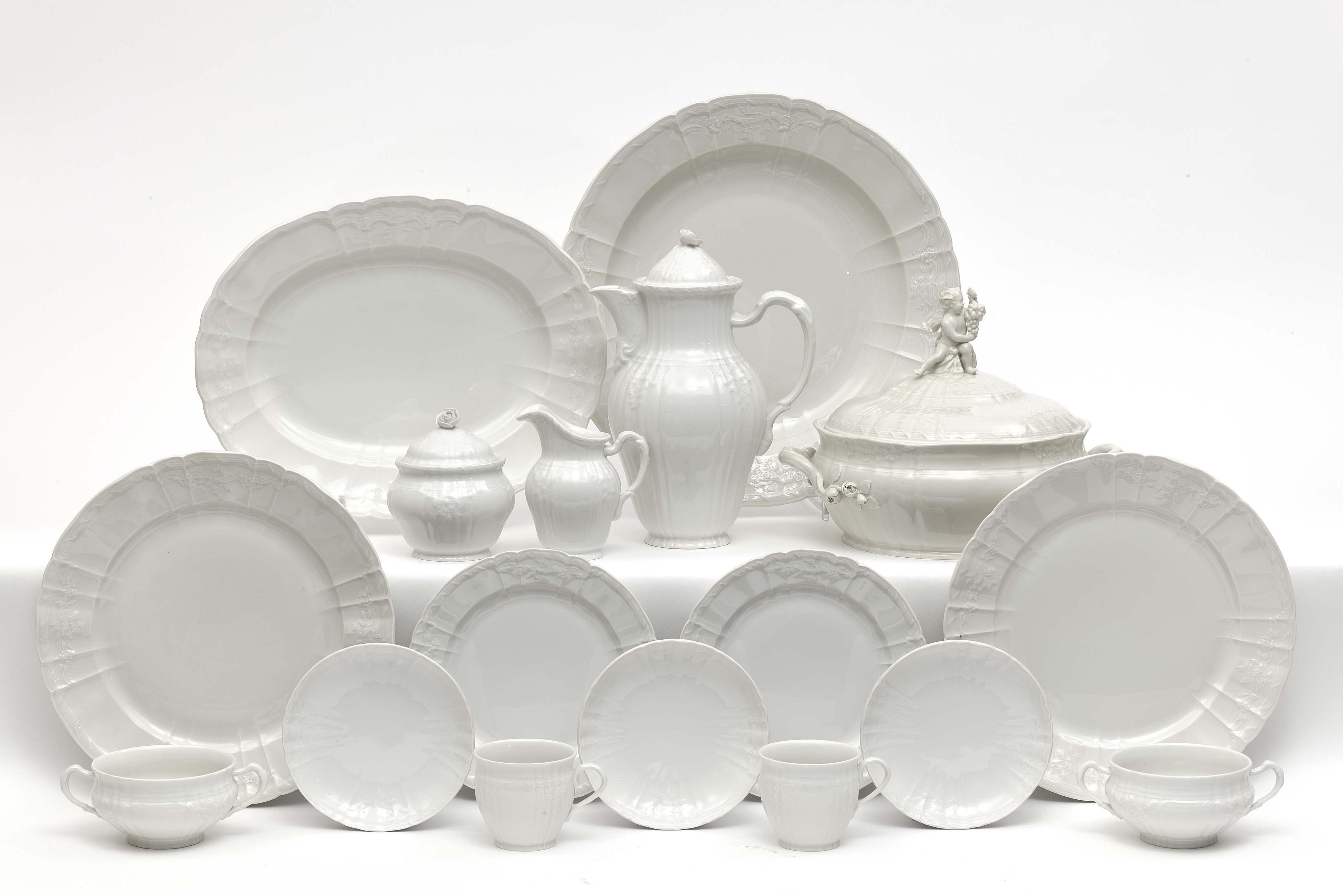 Sell Through Rate: 0%
Artwork:
A 105-Piece Service - KPM Berlin
Medium:
Porcelain. White. Damage to few pieces. Consisting of tureen, gravy boat with solid base, two oval platters, round plate, two round bowls, three rectangular bowls, twelve soup cups with twelve saucers, 13 soup plates, 13 plates, twelve medium-sized plates, twelve side plates, coffee pot, cream jug, sugar bowl, six cups with five saucers, six cake plates and small saucer.
Marks:
Blue sceptre marks.
Category:
Sculptures And Ceramics
Artwork details :
Interested in buying this artwork - place your bid HERE!