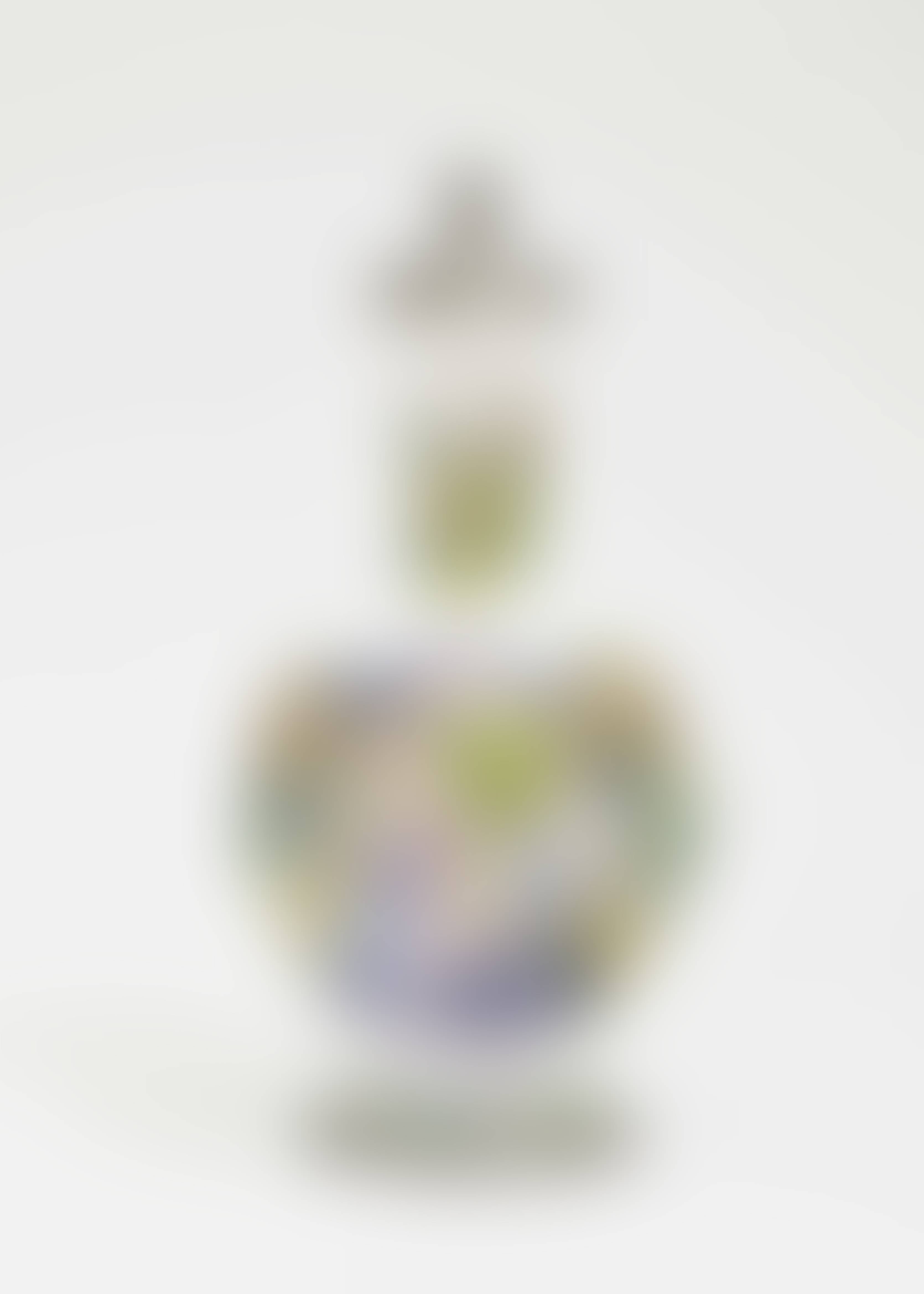 Sell Through Rate: 100%
Artwork:
A Faience Jug - Nuremberg, Circa 1719- 1729, Attributed To Justus Alexander Ernst Gluer
Medium:
Faience. Pewter cover and base
Marks:
Monogrammed A.C.G.M. and dated 1729
Category:
Sculptures And Ceramics
Artwork details :
Interested in buying this artwork - place your bid HERE!
Notes:
Spirally-moulded body and narrow ribbed neck, rope-twist handle. Polychrome decoration: the wedding at Cana (Joh. 2, 1-11) depicted within a scroll-bordered cartouche, the rest of the body decorated with flowering branches, floral decorated foot and neck. Not signed. Minor restoration. Height 36 cm. Cf. Stoehr, August, Deutsche Fayencen und deutsches Steingut. Berlin 1920, illustration 78. - Riesebieter, O., Die Deutschen Fayencen des 17. und 18. Jahrhunderts. Leipzig 1921, illustration 85. - Pazaurek, Gustav, Deutsche Fayence- und Porzellan-Hausmaler. Stuttgart (reprint) 1971, Volume I, illustration 54. - Bosch, Helmut, Deutsche Fayencekrüge des 17. und 18. Jahrhunderts. Mainz 1983, pp. 64 - 68. - Glaser, Silvia, Nürnberger Fayencen. Nuremberg (GNM) 2017, p. 130.