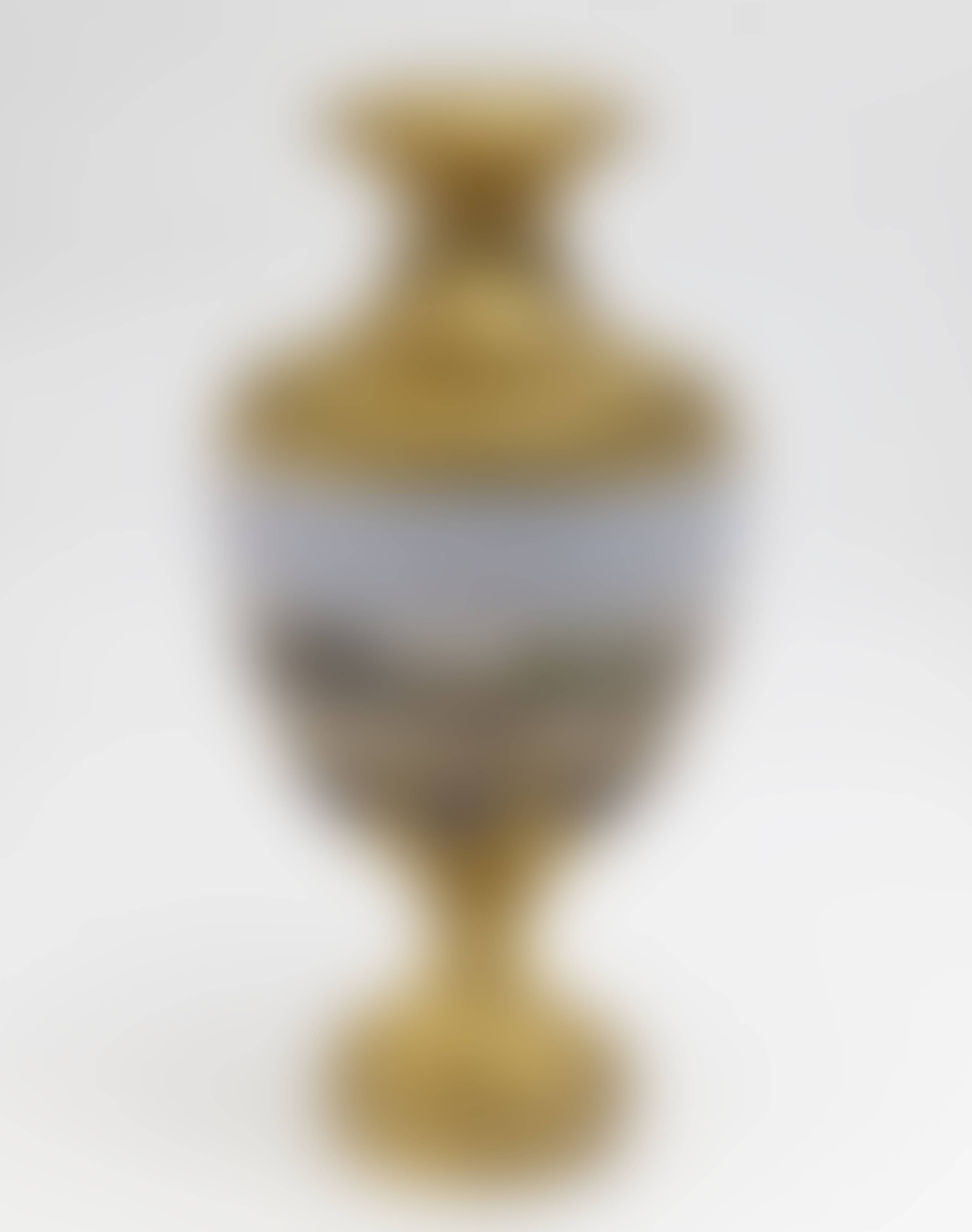 Sell Through Rate: 100%
Artwork:
A Panoramic Vase With A Prospect Of The Street "Unter Den Linden" In Berlin - Kpm Berlin, Circa 1831/1834
Medium:
Porcelain. Rich and partly etched gold decoration on the foot, shoulder and mouth. gold plated metal base. Gilt metal base.
Category:
Sculptures And Ceramics
Low Estimate:
35000 €
[+128%]
High Estimate:
45000 €
[+77%]
Notes:
Munich vase number 2 (without handles). Blue sceptre mark, red painting mark. Small scratch. Cf. Wittwer, Samuel, Raffinesse & Eleganz. Königliche Porzellane des frühen 19. Jahrhunderts aus der Twinight Collection New York. Munich 2007, number 112.