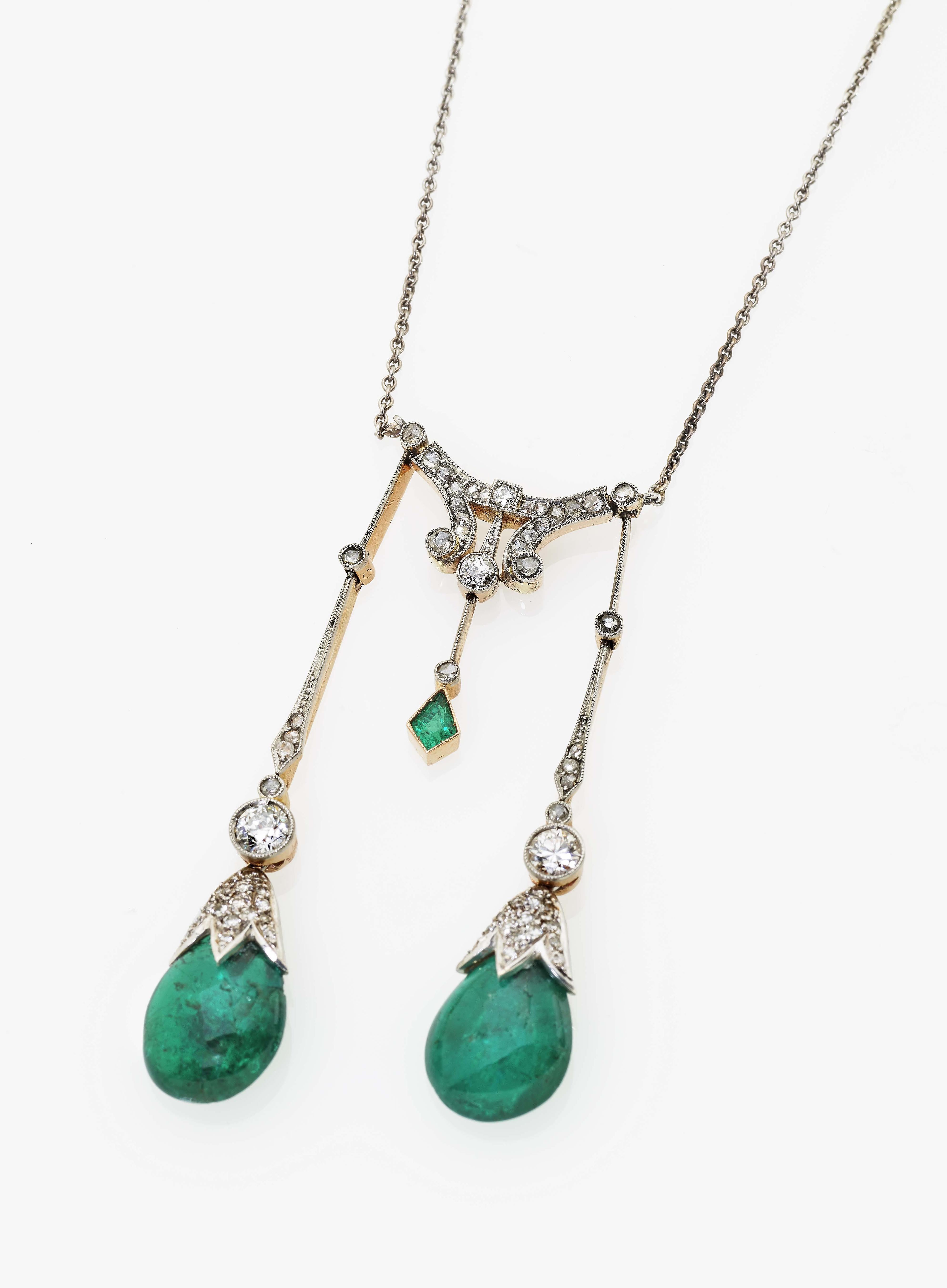 Artwork:
A Pendant Necklace With Colombian Emeralds And Diamonds - Germany, 1915- 1925
Size:
Length approx. 44, pendant: length approx. 6.3 cm
Medium:
Round anchor necklace: white gold 585/-, hallmarked. Settings: platinum 950/- and yellow gold 585/-, assayed. Diamonds in transitional cut and diamond roses, totalling approx. 1.80 ct. TCR-CR (I-J-K), SI 1-2-3. 2 Colombian emerald drops and 1 small emerald in dragon form faceted cut, totalling approx. 14 ct., deep rich green with a fine jardin. In very good preserved condition.
Category:
Jewelry And Wearable Art
Artwork details :
Interested in buying this artwork - place your bid HERE!