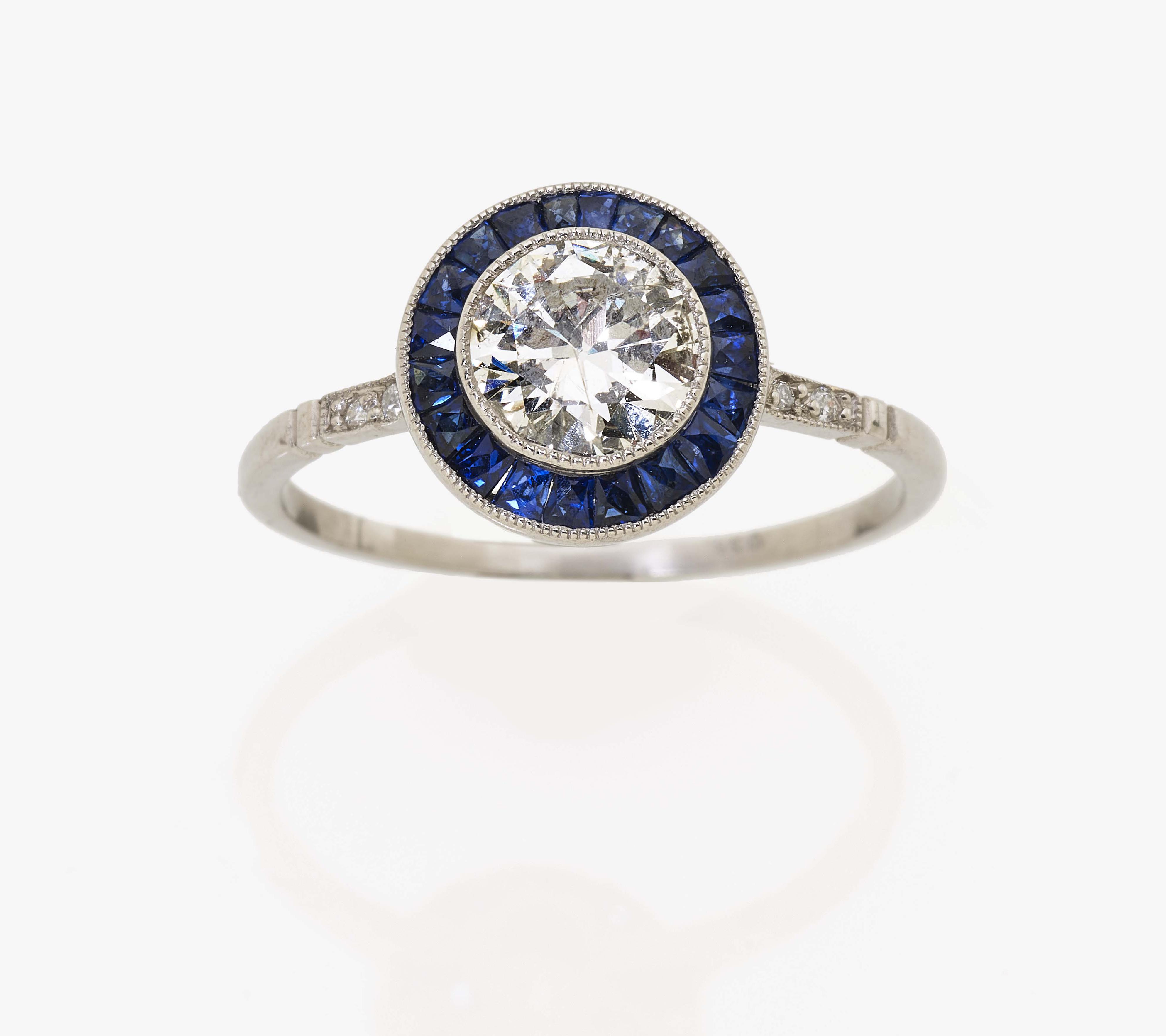 Artwork:
A Ring With Old Brilliant Cut Diamond And Sapphires - Germany, Circa 1920
Medium:
Platinum 935/-, hallmarked. 1 old brilliant cut diamond of approx. 0.86 ct. (inscribed in the ring rail), TCA (L), P2 and 6 small transitional brilliant cut diamonds. 20 sapphires in faceted trapeze cut, totalling approx. 0.60 ct. The ring is very well preserved.
Category:
Jewelry And Wearable Art
Artwork details :
Interested in buying this artwork - place your bid HERE!