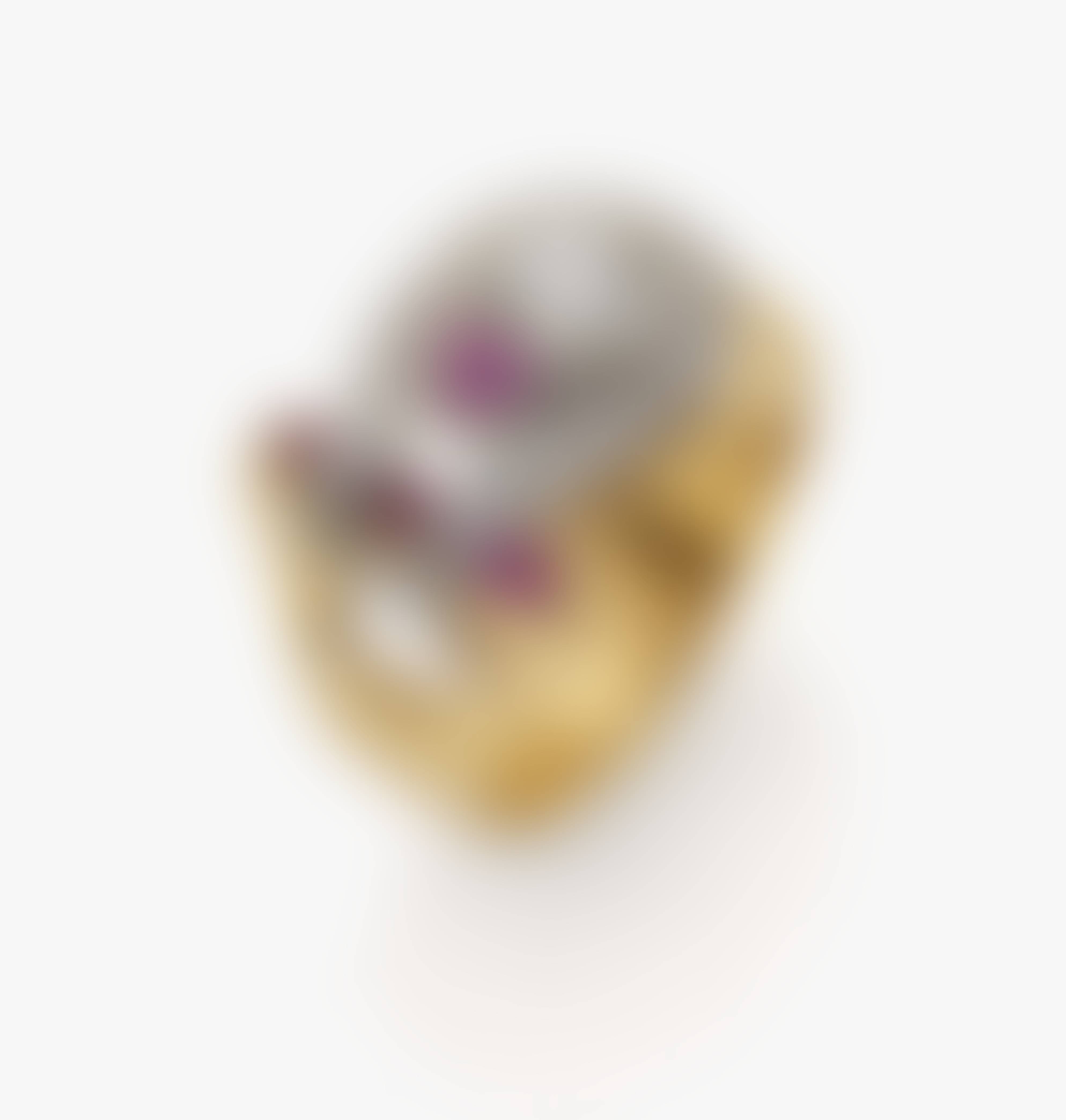 Sell Through Rate: 0%
Artwork:
A Ring With Old Brilliant Cut Diamonds And Rubies - Germany, 1940s
Medium:
Platinum and yellow gold 585/-, assayed. 1 transitional-cut diamond of approx. 0.90 ct, CA (M), VVS, 3 transitional-cut diamonds, totalling approx. 0.35 ct. and 25 octagonal-cut diamonds, totalling approx. 0,20 ct, good quality. 1 small ruby in the triangular cabochon cut and 3 small baguette-cut rubies.
Category:
Jewelry And Wearable Art
Artwork details :
Interested in buying this artwork - place your bid HERE!
Notes:
Ring Size: 53. Ca. 10 g.