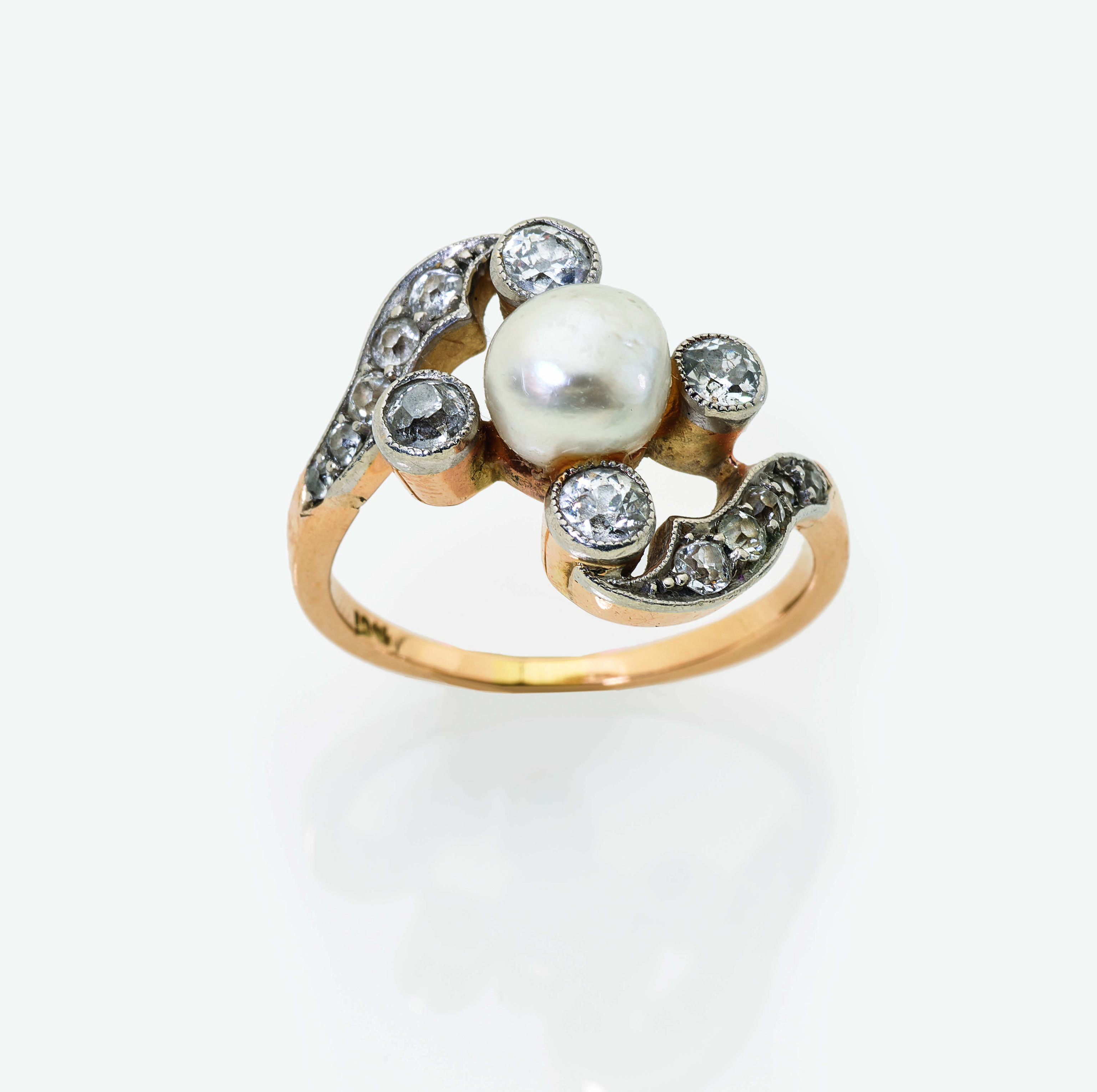 Artwork:
A Ring With Pearl And Diamonds - Germany, Circa 1915
Medium:
Platinum, assayed and rose gold 14 ct (585/-), hallmarked. 4 diamonds in different old cuts and 10 small diamonds in different old cuts, totalling approx. 0.40 ct. 1 slightly bouton-shaped white cultured pearl, diameter approx. 7 mm, beautiful lustre. Ring band changed.
Category:
Jewelry And Wearable Art
Artwork details :
Interested in buying this artwork - place your bid HERE!