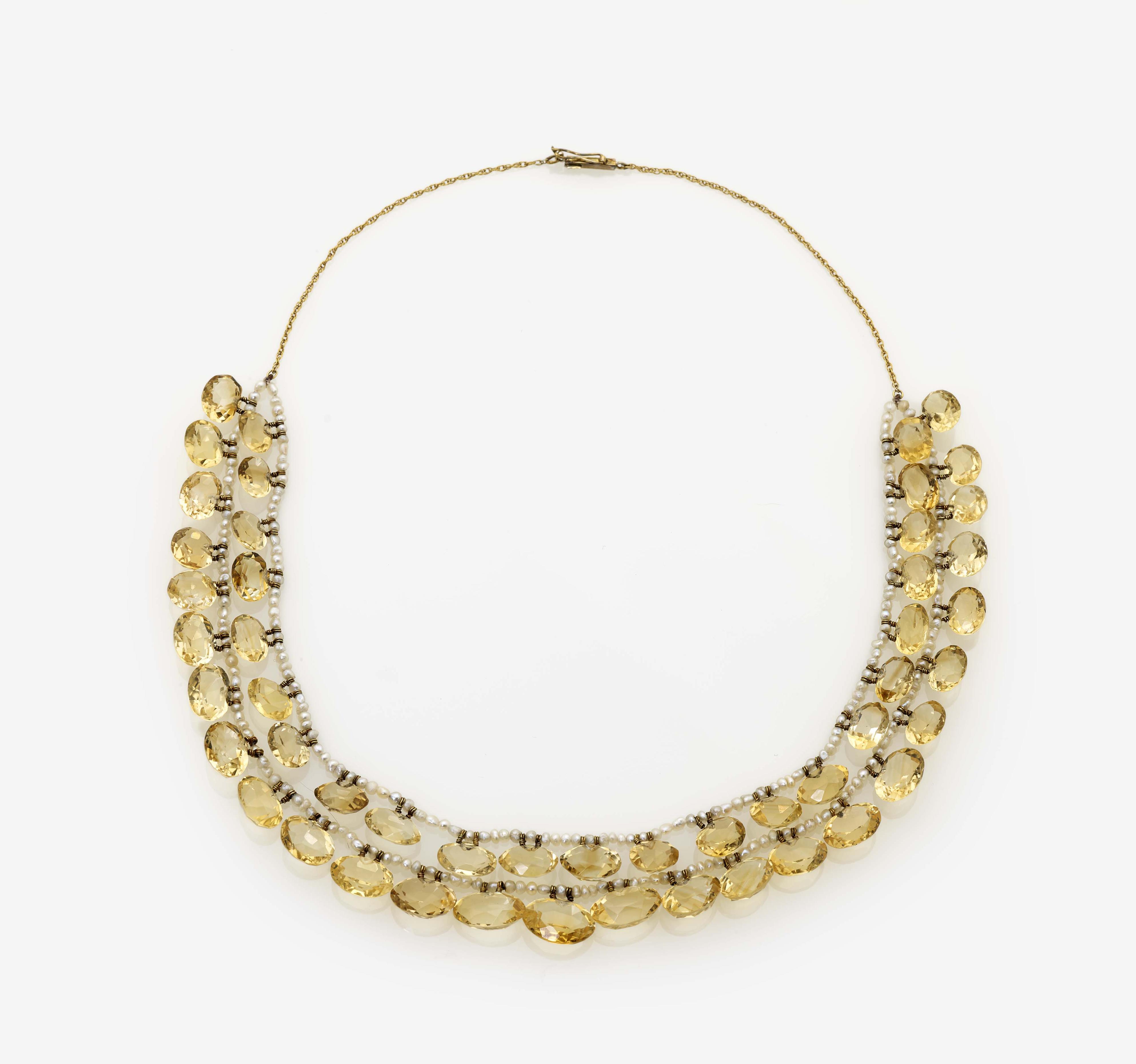 Artwork:
A Seed Pearl Necklace With Citrines - Usa, 1920-1930s
Size:
Length approx. 46.5 cm
Medium:
Double round anchor necklace: gold 14 K (585/-) hallmarked. 50 oval faceted light to medium yellow citrines, totalling approx. 166.97 ct. (calculated weight). Various baroque seed pearls, diameter approx. 2.5 - 2.8 mm, white-light cream, good lustre.
Category:
Jewelry And Wearable Art
Artwork details :
Interested in buying this artwork - place your bid HERE!