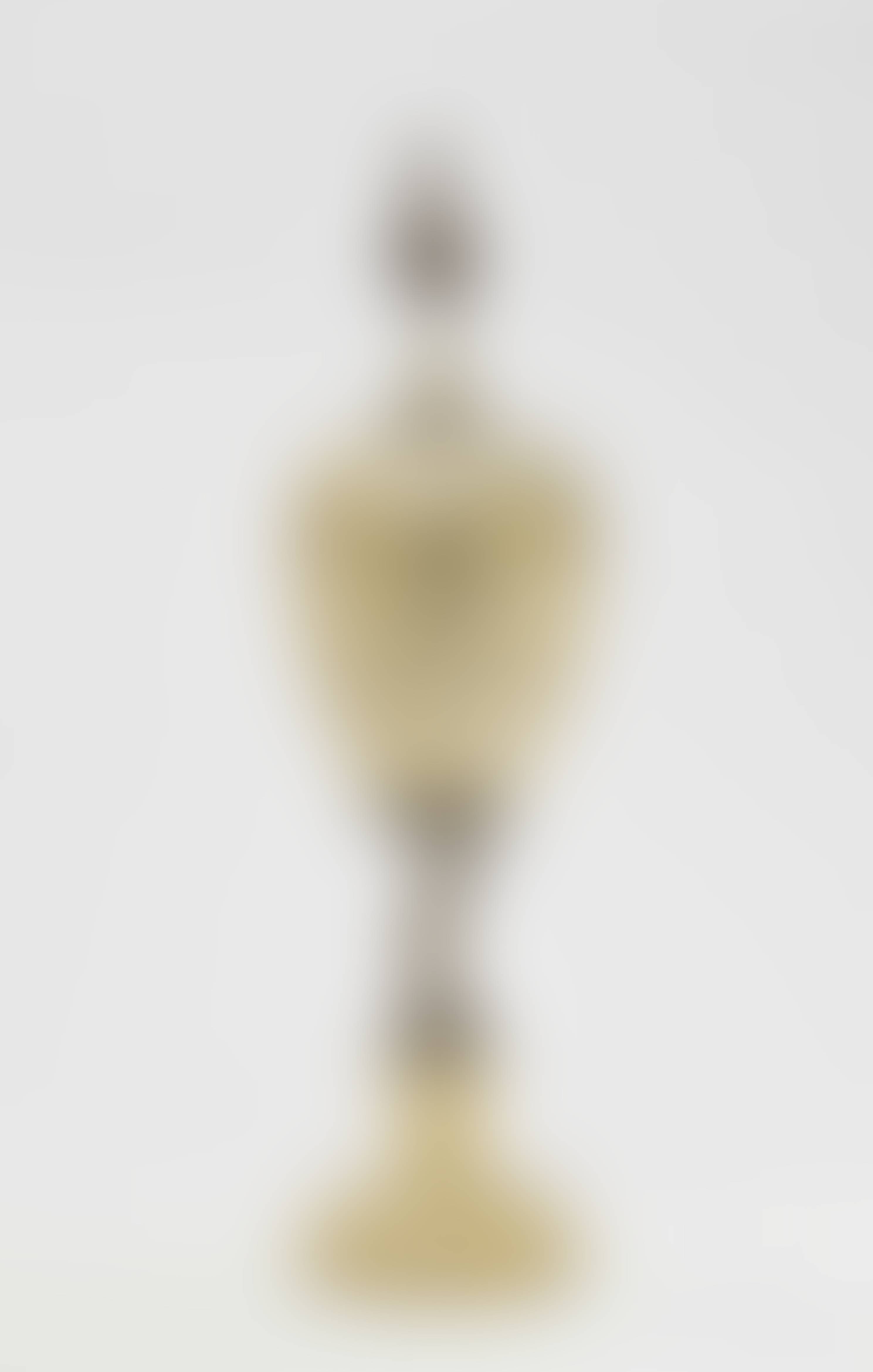 Sell Through Rate: 0%
Artwork:
A Silver Standing Cup And Cover - Augsburg, Circa 1663 - 1666, Christoph Jordan
Medium:
Silver, partly gold-plated. Domed base, cup and cover with domed repousse decoration, stem in the form of a tree trunk, finial in the form of a bouquet of flowers.
Marks:
Hallmarks on foot, cup and cover (Seling 2007, hallmark number probably 660, hallmark no. 1509), married 1642, died 1695. Assayers mark.
Category:
Sculptures And Ceramics
Artwork details :
Interested in buying this artwork - place your bid HERE!
Notes:
Base with minor repairs