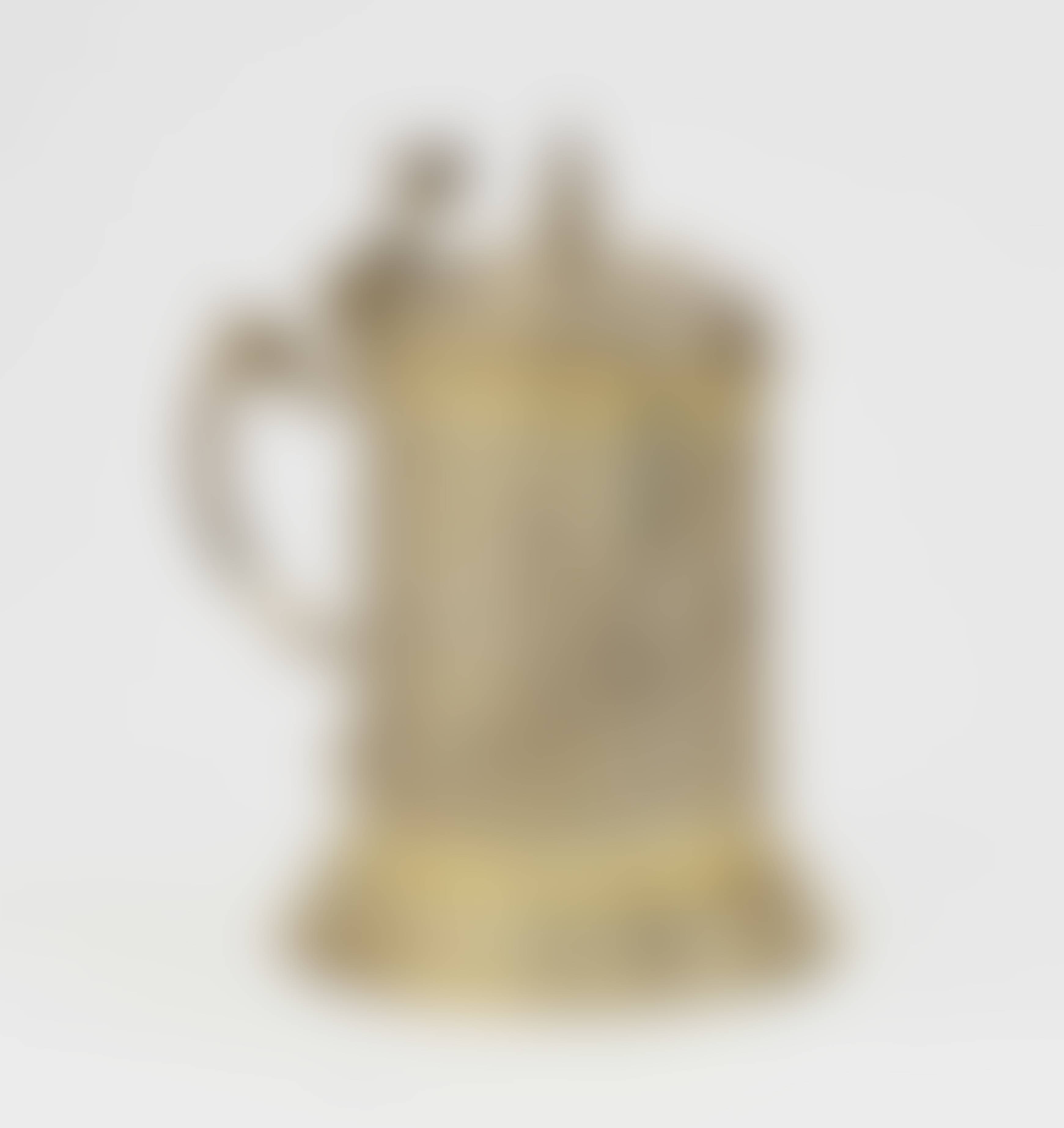 Sell Through Rate: 100%
Artwork:
A Silver Tankard - Augsburg, 1632 - 1635, Probably Lukas Neusser
Medium:
Silver, gold-plated.
Marks:
Hallmarked (hallmark on cover, masters mark on cover and bottom (Seling 2007, hallmark number 420, cf. makers mark number 1321), master circa 1618, died 1657, workshop continued until 1663. Assayers mark.
Category:
Sculptures And Ceramics
Artwork details :
Interested in buying this artwork - place your bid HERE!
Notes:
Tapering cylindrical form with flared stepped base, scroll thumbpiece, slightly domed cover with baluster finial. Snakeskin pattern. 652 grams.