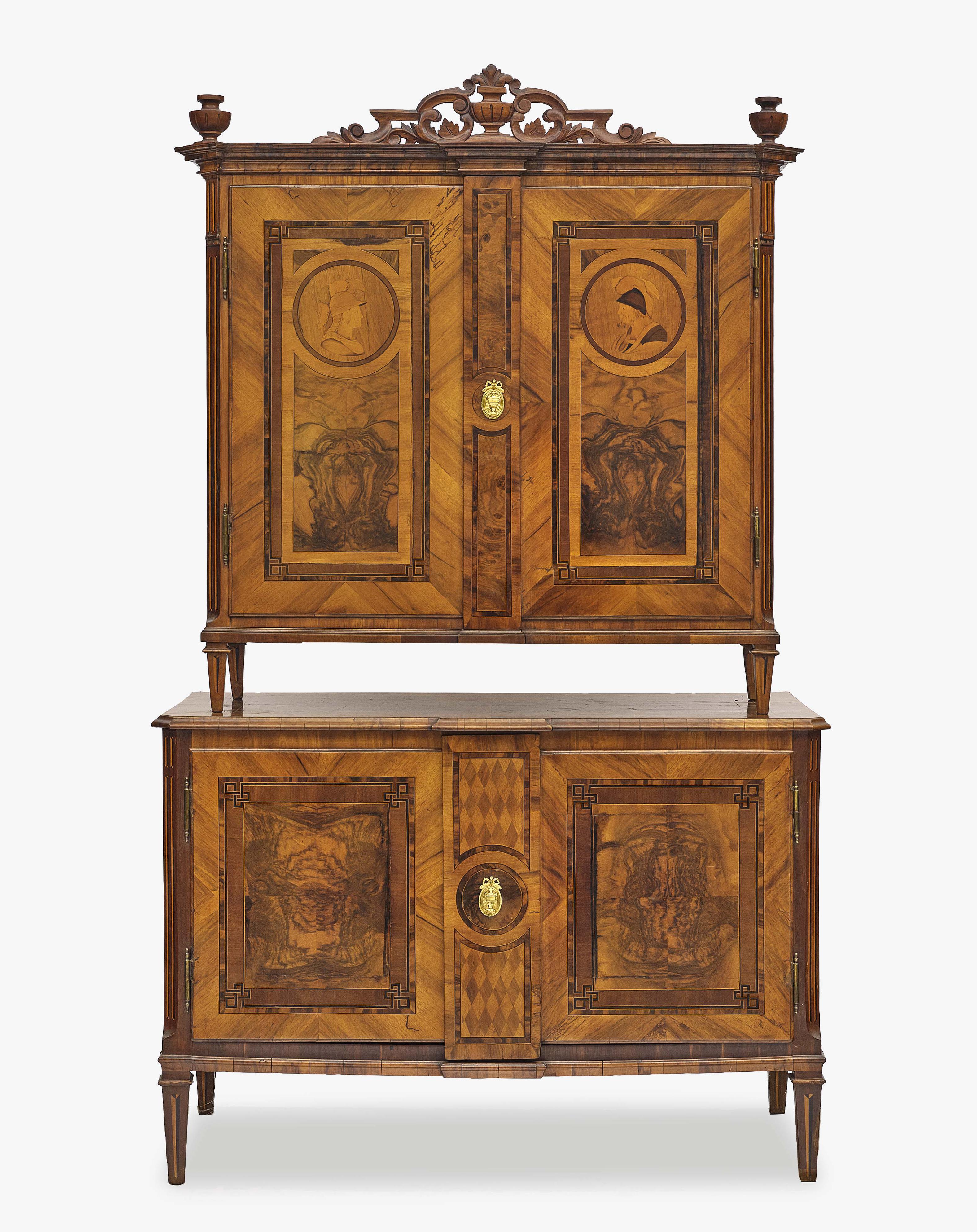 Sell Through Rate: 0%
Artwork:
A Small Cupboard With Top - South German, Circa 1800
Size:
197 x 112 x 60.5 cm
Medium:
Veneered with walnut, veined walnut, plum and other kinds of wood. restored, vase attachment added, damaged.
Category:
Furnitures And Design
Artwork details :
Interested in buying this artwork - place your bid HERE!
Provenance:
private collection, Munich.