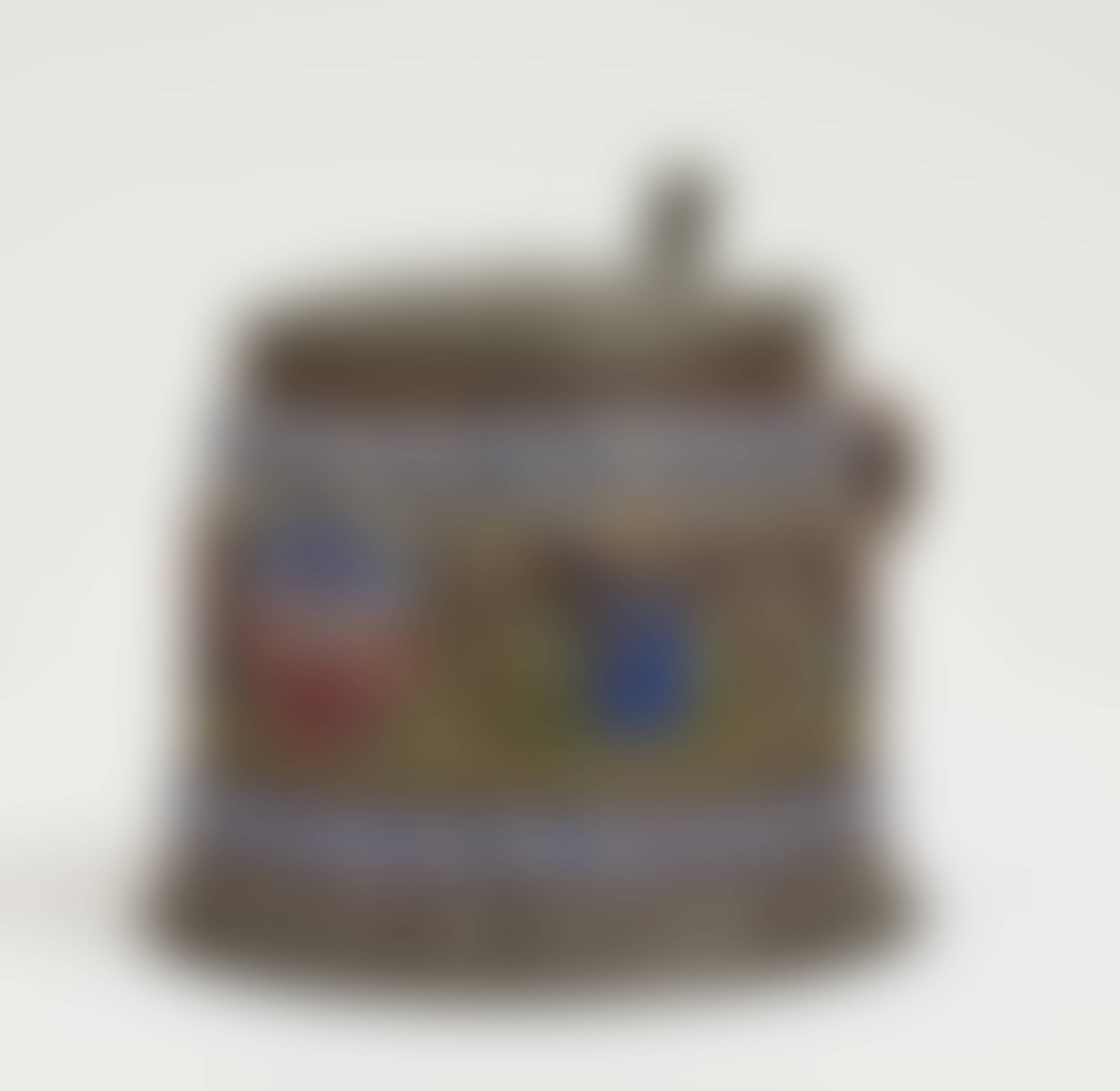 Sell Through Rate: 100%
Artwork:
A Stoneware Tankard - Creussen
Medium:
Brown, salt-glazed stoneware, embellished in enamels and gilding. Floral engraved pewter cover and base.
Marks:
The foot rim dated and inscribed with a toast, "TRINCK VND IS, GOTT NICHT VERGIS // M. ERHARDVS WEIGELIus . MATH . P . P . ANNO M . DC . LXII .". Collection label to the base.
Category:
Sculptures And Ceramics
Artwork details :
Interested in buying this artwork - place your bid HERE! None
Notes:
Tapering cylindrical form with retracted rim, ear-shaped handle with lion mask and palmette thumbpiece. Relief decorated with a frieze of the twelve apostles, separated by lilies of the valley and rosettes, the front with a round coat of arms and monogram M.E.W, scrolled borders.