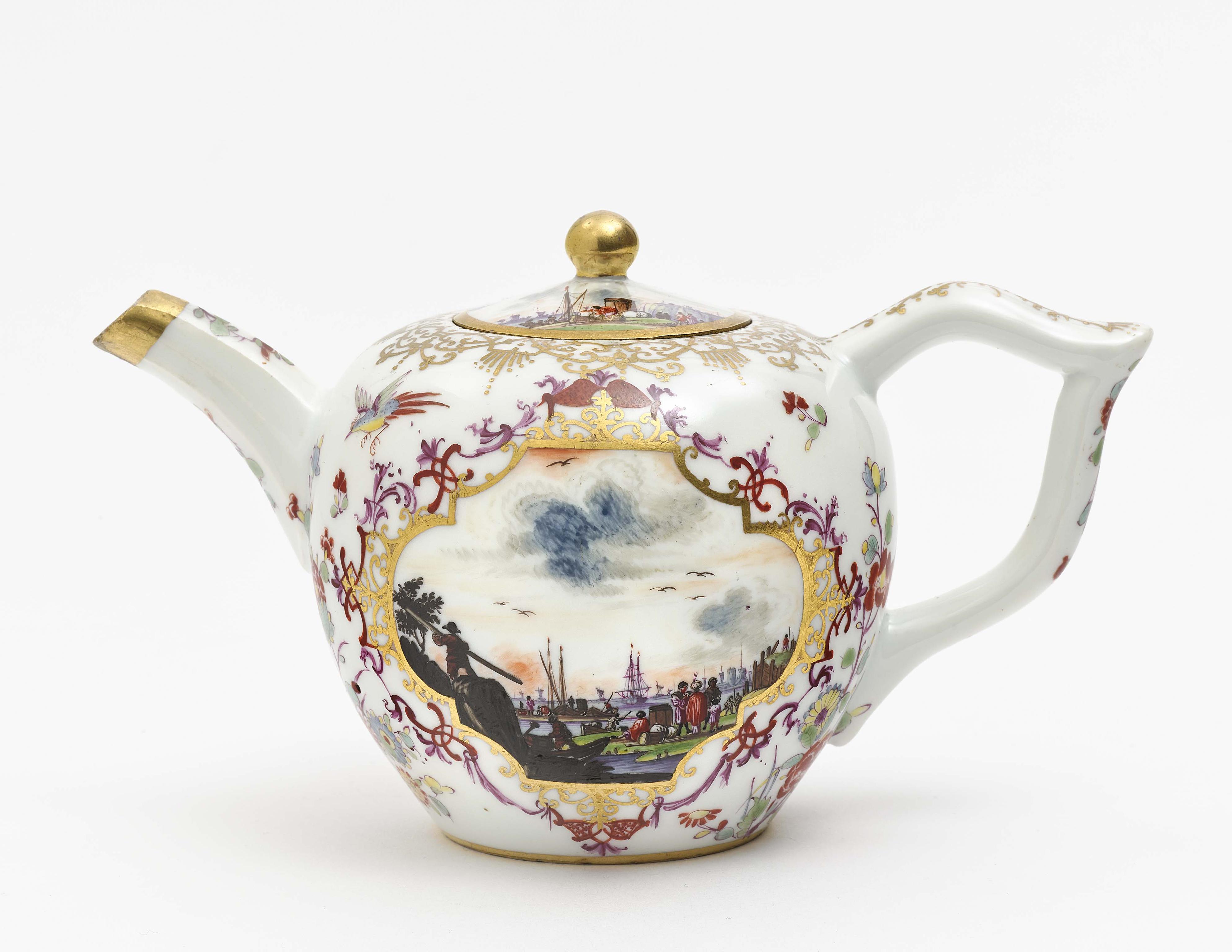 Sell Through Rate: 0%
Artwork:
A Tea Pot - Meissen, Circa 1735
Medium:
Porcelain. Gold decoration. Restored, minor damage.
Marks:
Blue crossed swords mark, gold painters letter A on the bottom and lid, foundrymans mark X probably for Johann Daniel Rehschuh.
Category:
Sculptures And Ceramics
Artwork details :
Interested in buying this artwork - place your bid HERE!
Notes:
Cf. Rückert, Rainer, Biographische Daten der Meißener Manufakturisten des 18. Jahrhunderts. Munich (BNM) 1990, p. 124.