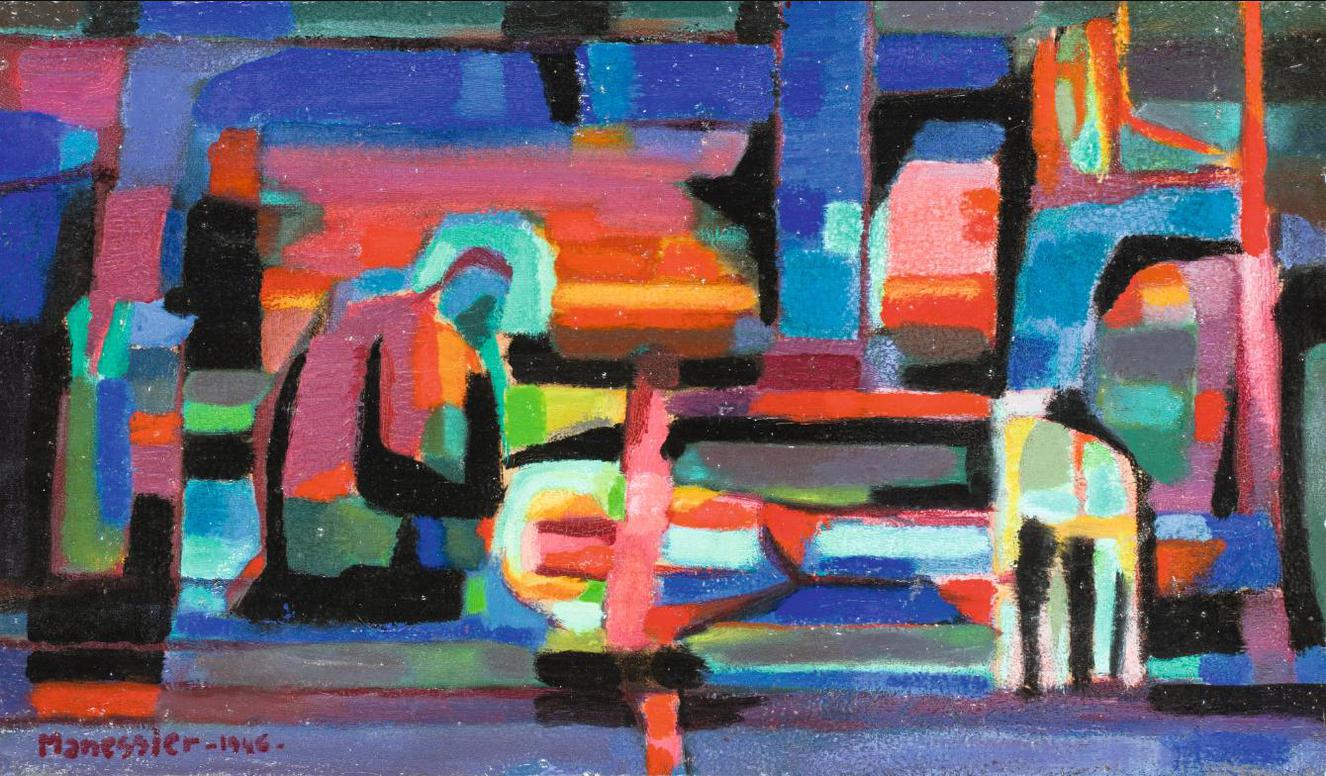 Sell Through Rate: 0%
Artwork:
Descente De La Croix
Provenance:
Galerie Rene Drouin, Paris; Collection Philippe Leclercq-Lestienne, Roubaix; Guy Loudmer, Paris - Hotel Drouot, Importants tableaux abstraits et contemporains, 2 June 1991, lot 164; Private Collection (acquired during the previous sale); Tajan Paris, Art Abstrait et Contemporain, 11 Octobre 1998, lot 1; Acquired during the previous sale by the present owner
Exhibition history:
Paris, Galerie Rene Drouin, Le Moal, Manessier, Singier, 30 November - 21 December 1946, no. 24; Lille, Palais des Beaux-Arts, Un demi-siecle de peinture francaise, 1900 - 1950, 10 June - 3 July 1950; Brussels, Palais des Beaux-Arts; Eindhoven, Stedelijk van Abbemuseum, Manessier, 22 January - 10 April 1955, catalogue, no. 14; Le Sentiment mystique dans l'art actuel - Connaissance des Arts n° 102, August 1960, p.p. 62-69, p. 62, illustrated
Notes:
The authenticity of this work has been confirmed by Madame Christine Manessier. This work will be included in the forthcoming catalogue raisonné of Alfred Manessier currently in preparation.