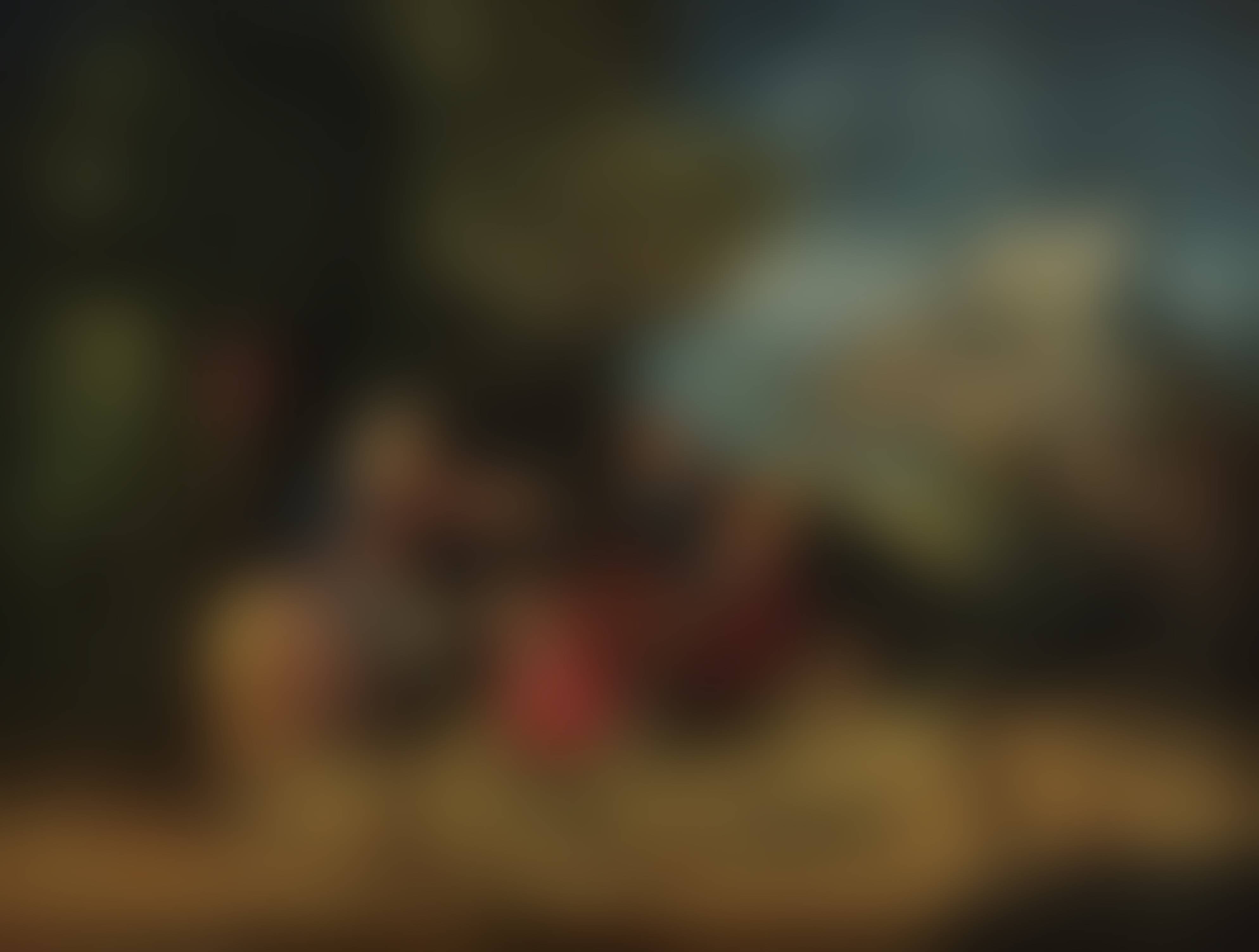 Sell Through Rate: 0%
Artwork:
Battista Dossi - The Flight into Egypt
Medium:
Oil on poplar wood.
Marks:
Wax seal of a cardinal from the House of Medici. - Ibid. heavily damaged adhesive label with wax seal 'N' under the circlet of the crown.
Artwork details :
Interested in buying this artwork - place your bid HERE!
Provenance:
Probably collection of Cardinal Joseph Fesch (1763-1839), Rome; Collection of Sterbini, Rome; Sothebys Florence, auction 21 October 1970, catalogue number 16 (as Battista Dossi); Private collection.
Notes:
Restored. Minor damage to frame; The present composition is known in three versions. One has been in the collection of Samuel H. Kress and was donated to the Lowe Art Museum at the University of Miami, Florida. This smaller version, also painted on panel, is comparable to the present painting in every detail. The third version was formerly in the collection of Fritz von Harck (1855-1917) at Seußlitz castle, Dresden. The Harck version differs mainly concerning the right part of the painting. In 1995 Ballarin published a drawing of Mary and Joseph on the donkeys kept at the Musée du Louvre, Paris (see below, cat. no. 462), which is related to the painting and is attributed to Battista Dossi. In literature the three versions of the Flight into Egypt are alternately attributed to either Dosso or Battista Dossi or are seen as a work of both. Battista Dossis authorship is evidenced by the very special design of the landscape in the background, which has become Battistas trademark. This is clearly influenced by the landscape formations of Joachim Patinir and his circle and was discussed in detail by Peter Humfrey (cf. Dosso Dossi. Pittore di corte a Ferrara nel Rinascimento. Ferrara, Civiche Gallerie dArte Moderna e Contemporanea di Ferrara, 26 September - 14 December 1998. Ferrara 1998, p. 255, cat. no. 52 : Battista DossisThe Stoning of St. Stephen, Thyssen-Bornemisza collection, Madrid). In the estates inventory of Cardinal Joseph Fesch (1763-1839) can be traced a painting, whose description could apply to the present work: With no. 4341 there is mentioned a work by an Anonyme ferrarais, depicting Le Repos pendant la Fuite en Égypte (oil on panel, 67 x 89 cm). In the sales catalogues of objects from Feschs estate, which took place between 1843 and 1845, the painting could not be identified. Joseph Fesch was the half-brother of Letizia Ramolino Bonaparte (1750-1836), the mother of Napoléon Bonaparte. At his death his large art collection contained about 16.000 works of art, which made it probably the largest private collection of that time.