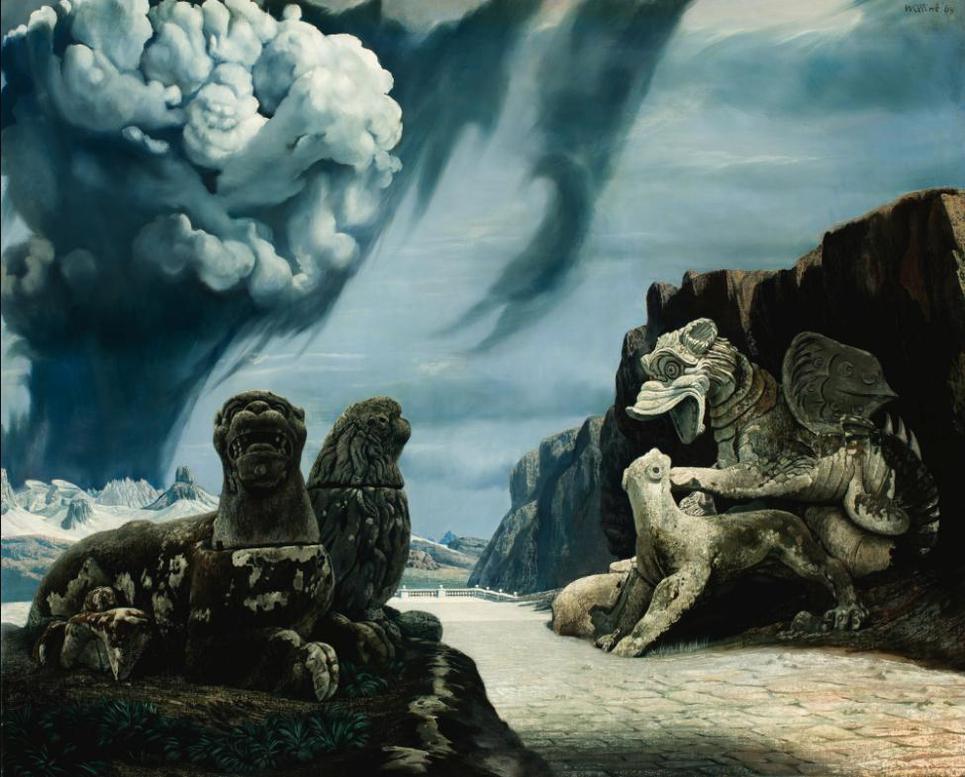 Sell Through Rate: 100%
Artwork:
Carel Willink - De Eeuwige Schreeuw (The Eternal Cry)
Marks:
Signed Willink and dated '64 (upper right)
Provenance:
Acquired from the artist by the family of the present owner circa 1978
Exhibition history:
Utrecht, De Utrechtse Kring, Expositie van schilderijen. Carel Willink, Pyke Koch, 1965, n.n; Sao Paulo, Bienal de Sao Paulo, 1965, F. 61 ; Amsterdam, Galerie Viruly, Carel Willink, 1967, n.n; Arnhem, Gemeentemuseum, Carel Willink, 1968, no. 27; Deurne, Museum Dinghuis, Carel Willink, 1971, n.n; Antwerp, Koninklijk Museum voor Schone Kunsten, Magisch realisme in Nederland: Raoul Hynckes, Pyke Koch, Carel Willink, 1971, n.n; Amsterdam, Galerie Lieve Hemel & travelling, Nederlands hedendaags realisme, 1977, n.n; Zeist, Slot Zeist, Willink natuurlijk. Carel Willinks kijk op de natuur, 1988, n.n.