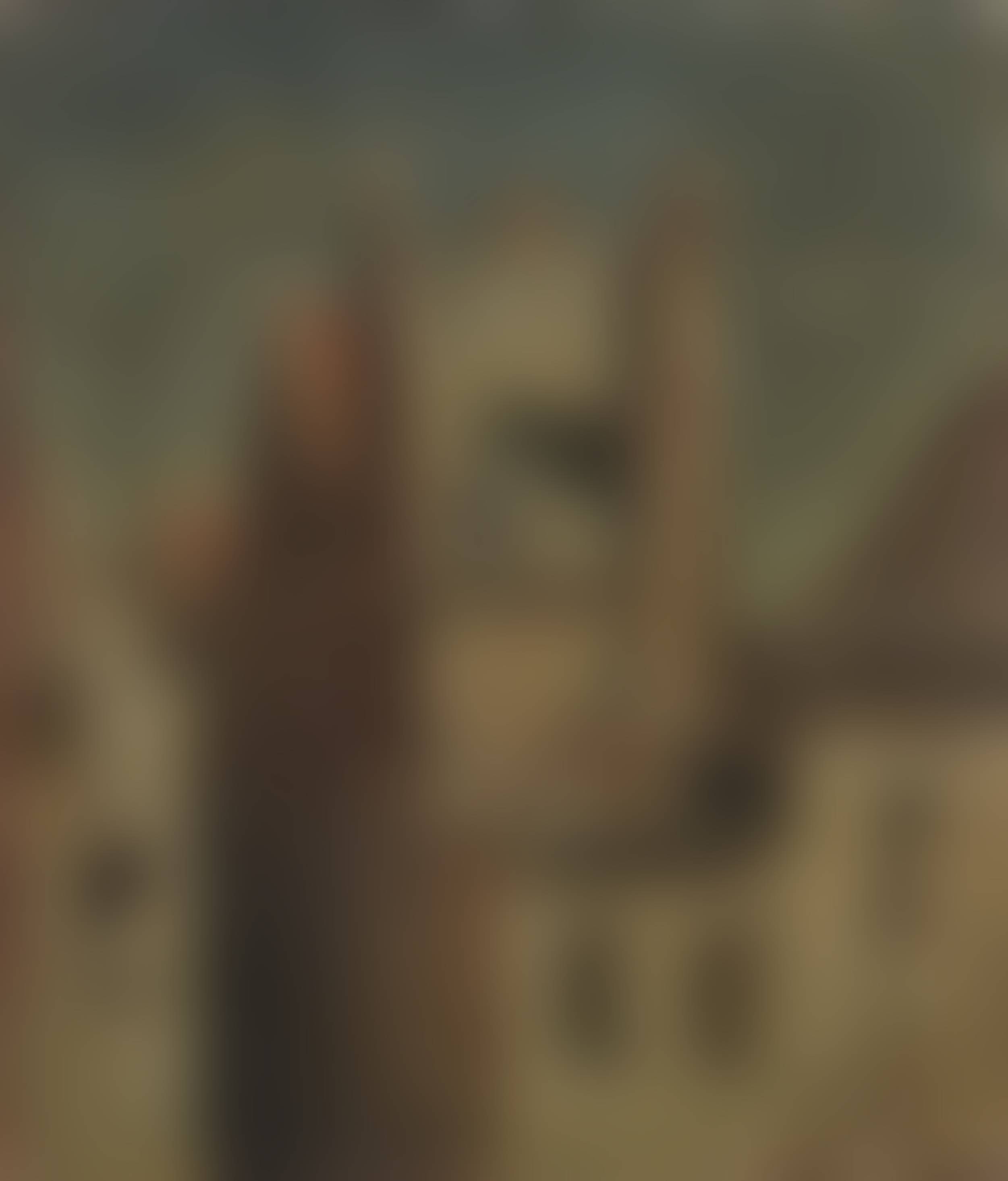 Sell Through Rate: 0%
Artwork:
Carl Spitzweg - Cat concert
Medium:
Oil on canvas on firm cardboard.
Marks:
Inscribed with S in the rhombus lower right. Adhesive label of Moderne Galerie, Heinrich Thannhauser, Munich, numbered 4430 and handwritten number 38 verso.
Artwork details :
Interested in buying this artwork - place your bid HERE!
Provenance:
Moderne Galerie, Heinrich Thannhauser, Munich (until 1931); Private owner, South Germany.
Notes:
Restored. Minor damage. Damage to frame; The nocturnal hustle and bustle of the cats on the roofs has torn the inhabitants from their sleep, standing threateningly at the windows. The painting, known since 1916 at the latest (see below), finds a thematic counterpart in another well-known and several times repeated depiction in the artists work: Wo brennts (Catalogue Raisonné Wichmann, no. 449-452): The caricaturing depiction of the protagonists shows the common creator, known for his subtle humour and sharply observing his environment. This painting is a snapshot of a spontaneous idea, captured on the canvas with a quick brush.