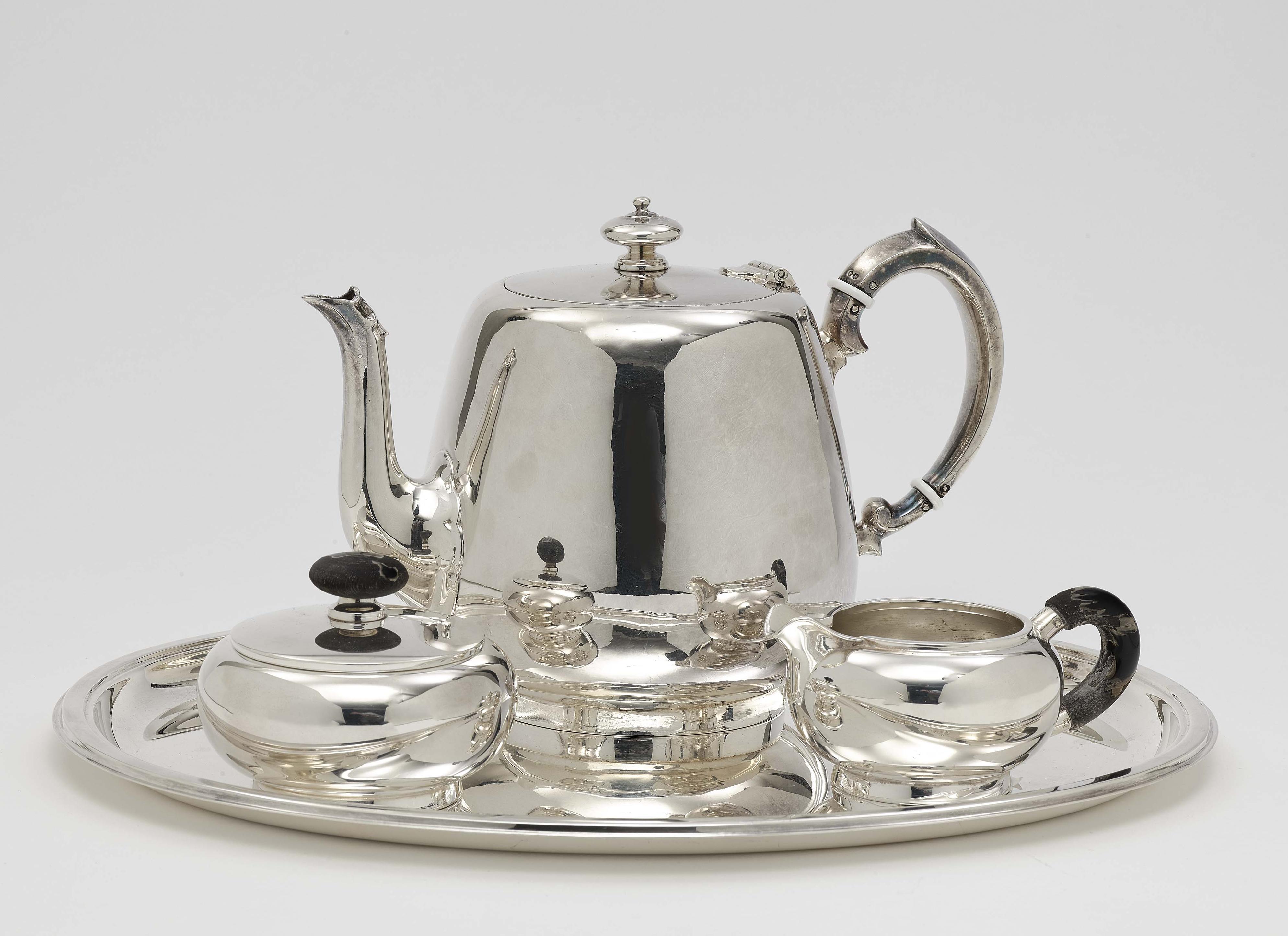 Sell Through Rate: 0%
Artwork:
Cream Jug A Teapot - London 1851/1852 (Pot) / German
Size:
Height of the pot 18 cm
Medium:
Sterling silver. Partly wooden handle / knob. Small dents, not matching items.
Category:
Sculptures And Ceramics
Artwork details :
Interested in buying this artwork - place your bid HERE!
Notes:
In total approx. 1370 g.