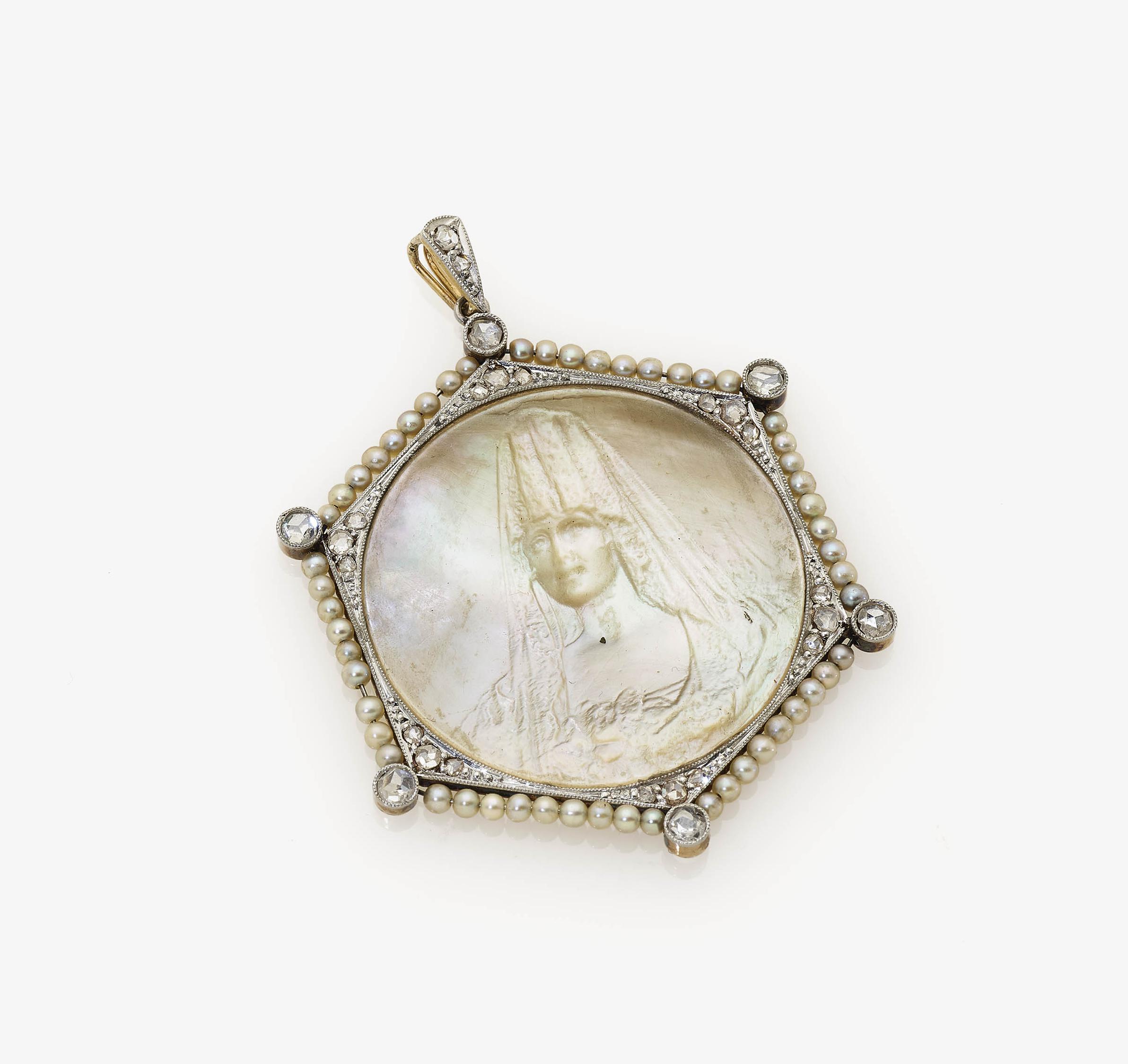 Artwork:
Diamond And Seedpearl Pendant A Mother-Of-Pearl, Probably France, circa 1910
Medium:
18k yellow gold (750/-) and platinum, tested. 26 rose-cut diamonds, altogether circa 0.30 carat. 54 seedpearls. 1 round mother-of-pearl disc. Very good condition.
Category:
Jewelry And Wearable Art
Artwork details :
Interested in buying this artwork - place your bid HERE!