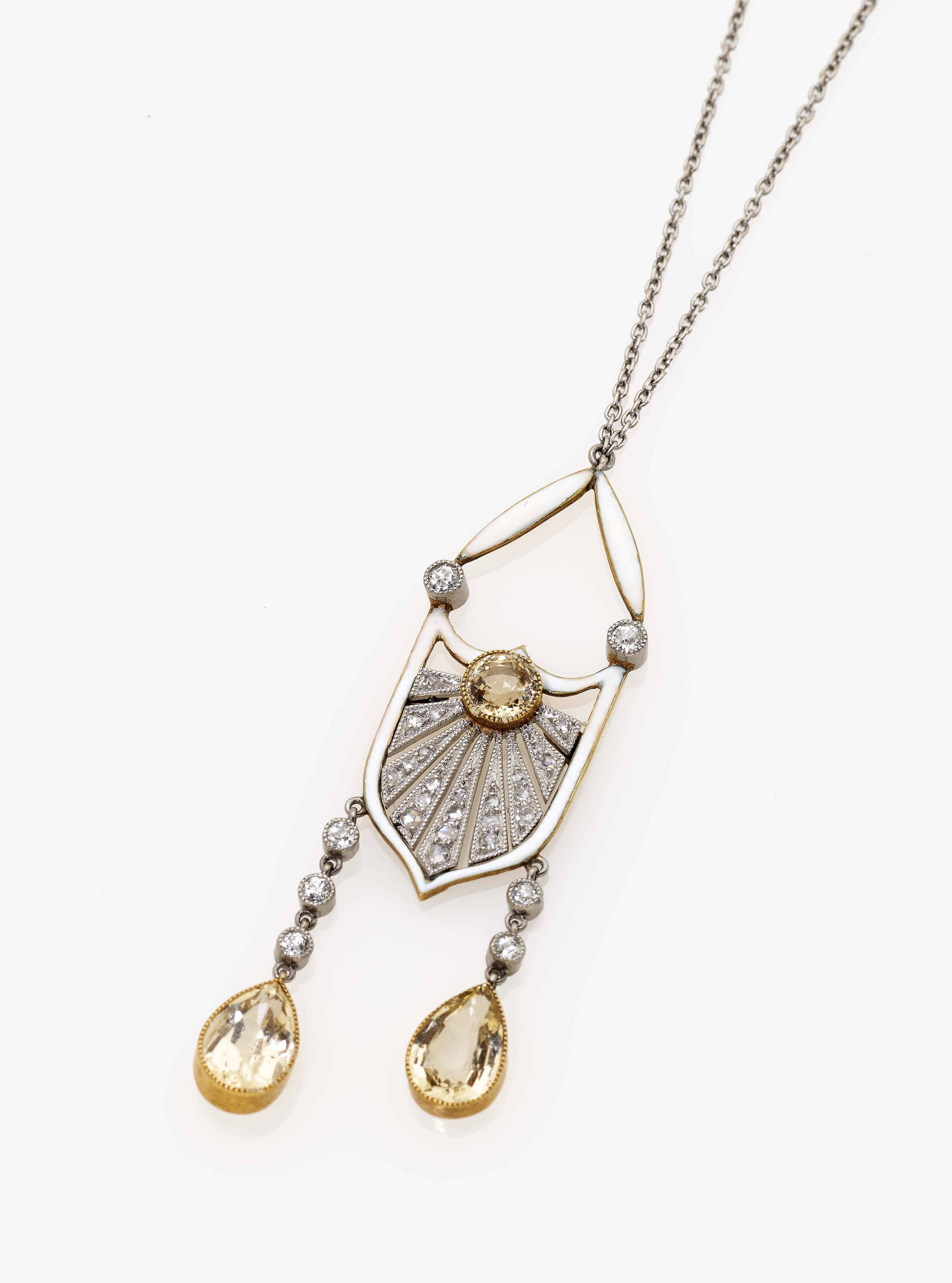 Artwork:
Diamonds And Yellow Topazes An Art Nouveau Necklace With Enamel - Probably France, Circa 1900-1910
Size:
Length approx. 41.5 cm
Medium:
Platinum and yellow gold 750/-, assayed. 29 diamond roses and diamonds in different old cuts, totalling approx. 0.20 ct. 2 yellow topazes in faceted teardrop-cut, totalling approx. 1.80 ct., 1 yellow topaz in round facet cut of approx. 0.40 ct. White opaque enamel.
Category:
Jewelry And Wearable Art
Artwork details :
Interested in buying this artwork - place your bid HERE!