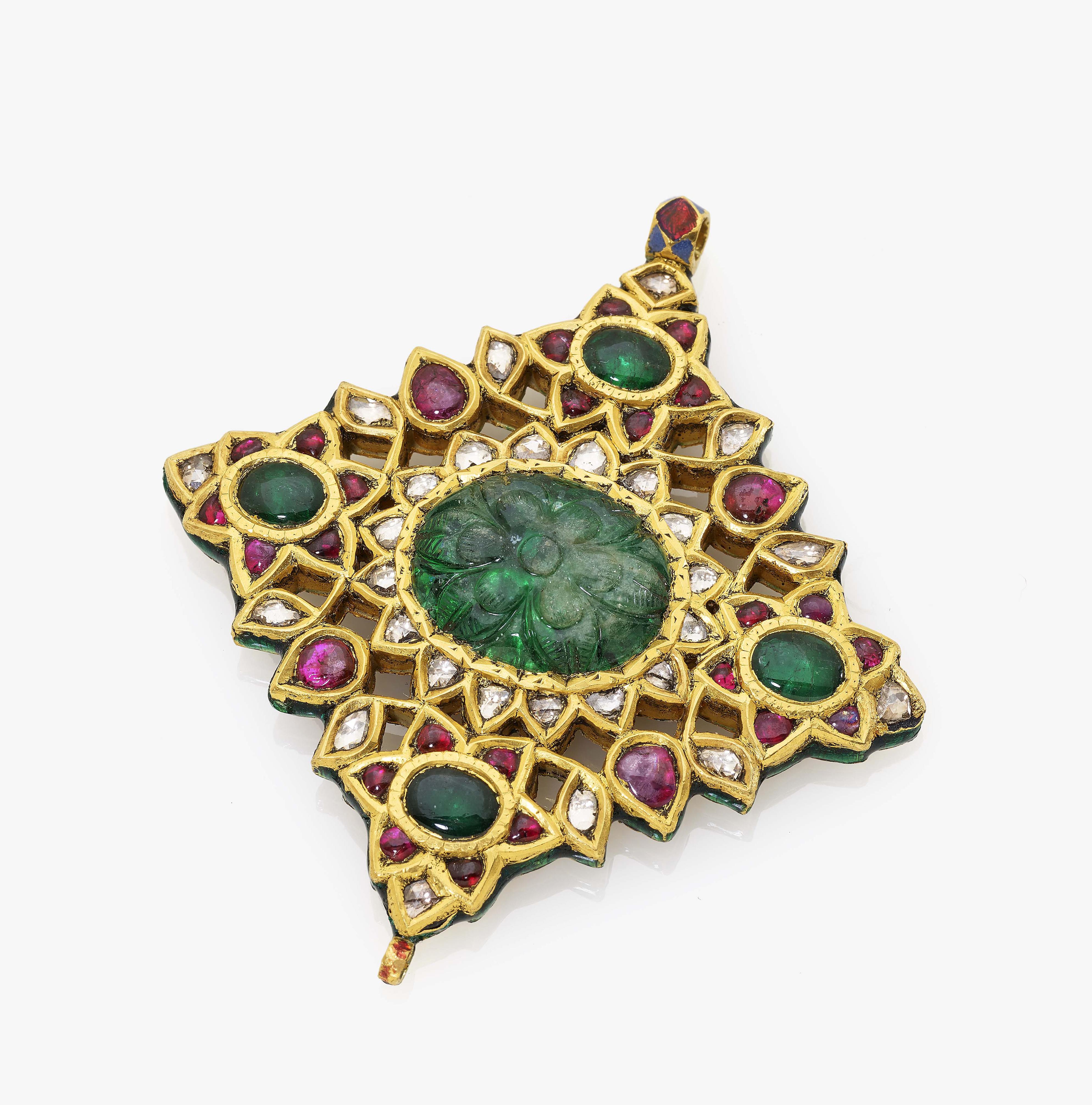 Artwork:
Emeralds And Rubies A Moghul Pendant With Diamonds - North India, Probably Oudh (Today Awadh), Lucknow (Today Lakhnau), 1St Half Of The 19Th Century
Size:
Approx. 6.1 x 5.4 cm
Medium:
Gold 21.6 K (916/-), assayed. 28 diamonds in Polki cut. 1 large cut emerald with engraved flower and 4 emerald cabochons, beautiful deep green. 28 ruby cabochons, beautiful intense red. White opaque enamel. Red, green and blue translucid enamel. Minor damage to red and green enamel.
Category:
Jewelry And Wearable Art
Artwork details :
Interested in buying this artwork - place your bid HERE!