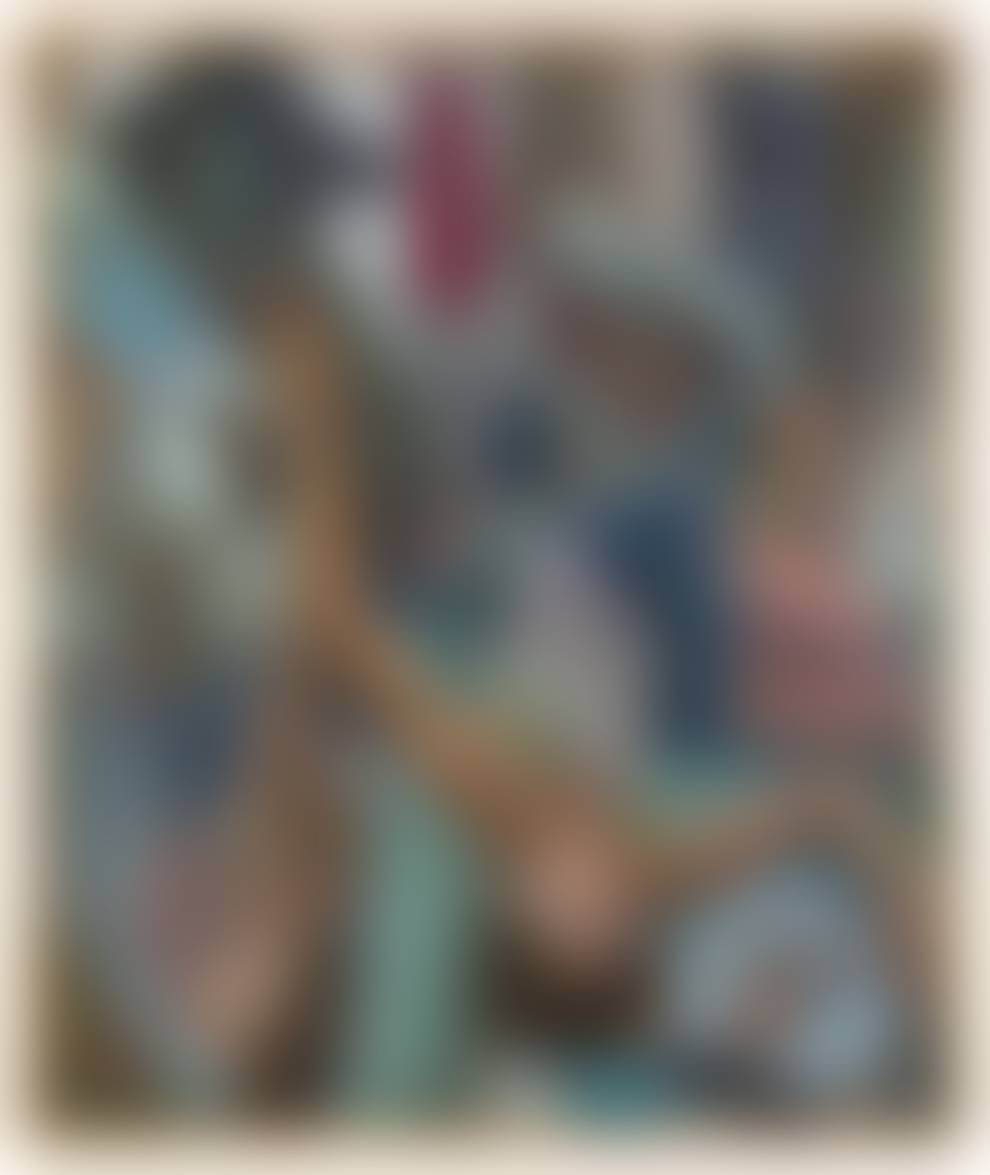 Sell Through Rate: 100%
Artwork:
Forrest Solis - Looking-Glass Self (Tattletale Grey)
Size:
132.1 x 111.1; frame:137.2 x 116.8 x 8.9 cm
Marks:
Unsigned, titled from the artist's website
Provenance:
The Cooprider Family Collection
Notes:
Visual: Generally good condition. A series of diagonal lines of craquelure scattered throughout, concentrated in the upper right and lower left corners. Blacklight: No evidence of restoration under blacklight.