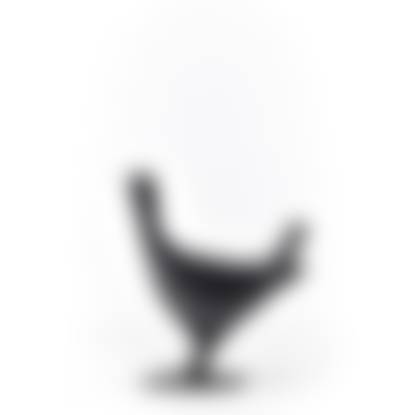 Sell Through Rate: 100%
Artwork:
Fulvio Bianconi - Faraona
Medium:
Black glass sculpture with phoenician decoration in lattimo glass. Crest, beak, eyes and legs in lattimo glass.
Marks:
Signed with acid on the base 'Venini Murano Italia'.
Category:
Sculptures And Ceramics
Artwork details :
Venini, Murano, 1953ca. Drawing 2766 of the furnace catalog.
Notes:
Literature: M. Barovier, A. Dorigato (a cura di), Il bestiario di Murano. Sculture in vetro dal 1928 al 1965, Venezia, 1996 p. 97; R. Chiesa, S. Ciappi, S. Pezzoli ( a cura di), Gli animali di Murano. Opere in vetro della collezione Bersellini 1920-2015, Venezia 2016; M. Barovier, con C. Sonego (a cura di), Bianconi alla Venini, Skira, Milano 2015 p. 470