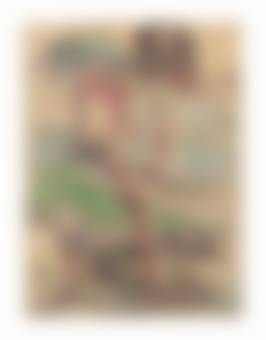 Sell Through Rate: 100%
Artwork:
Ohne Titel (Heimweg II) (Untitled (Way Home II))
Medium:
Pencil and watercolour on packing paper
Marks:
Signed 'G. Baselitz' (lower left)
Provenance:
Fred Jahn Gallery, Munich, Acquired from the above by the present owner circa 1972-1973
Exhibition history:
Herford, Herforder Kunstverein, Poppelmann-Gesellschaft, Georg Baselitz, Zeichnungen, Aquarelle, Druckgraphik, 1991-1992, p. 77, cat. 9 (illustrated in colour, p. 41), This exhibition later travelled to Bremerhaven, Kunstverein Bremerhaven, Hamburg, Galerie der Gegenwart der Hamburger Kunsthalle, Georg Baselitz, Das Grosse Pathos, 1999-2000, p. 108, Russelsheim, Kunst- und Kulturstiftung Opelvillen, Georg Baselitz, 2006. Halle, Stiftung Moritzburg, Kunstmuseum des Landes Sachsen-Anhalt, Georg Baselitz, Romantiker kaputt, Gemalde, Zeichnungen und Grafik aus der Sammlung GAG, 2012, p. 94, cat. 15 (illustrated in colour, p. 57), This exhibition later travelled to Waiblingen, Galerie Stihl.
Low Estimate:
$379510
[-19%]
High Estimate:
$531320
[-42%]