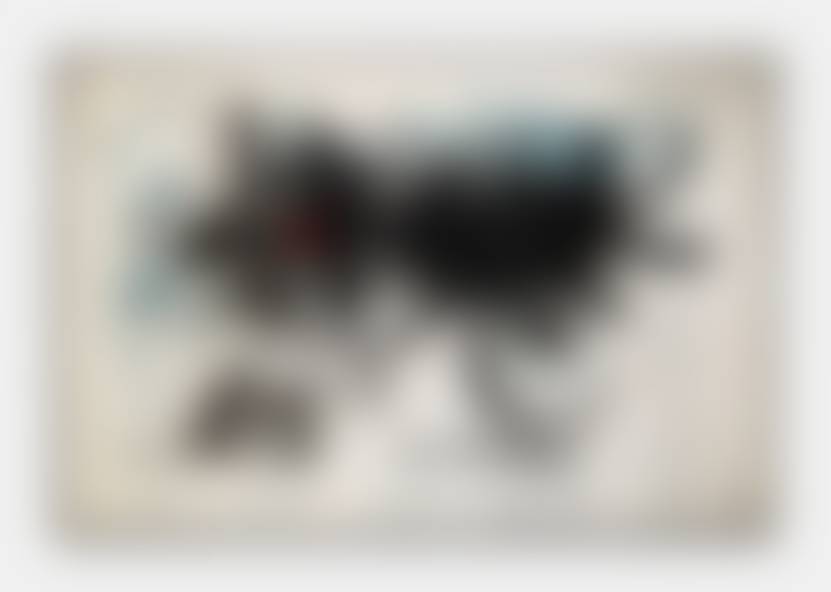 Sell Through Rate: 100%
Artwork:
Hommage Heretique
Marks:
Signed, dated and dedicated at the bottom right 'Pour Michel Tapie, Mathieu, 51'
Provenance:
Studio Paul Facchetti, Paris; Rive Droite Gallery, Paris; Mony Calatchi Collection, Paris; Private collection, France
Exhibition history:
Paris, Studio Paul Facchetti, "Le message signifiant de Georges Mathieu", janvier 1952; Paris, Galerie Rive Droite, ????; Berne, Kunsthalle, 'Rétrospective - Premiers peintres abstraits lyriques », 1955 ????; Paris, Galerie du Jeu de Paume, 'Georges Mathieu", juin-octobre 2002 Exposition itinérante: Liège, Salle Saint-Georges, janvier-mars 2003; Milan, Galleria Gruppo Credito Valtellinese Refettorio delle Stelline, septembre-novembre 2003, reproduit en couleur pp. 126-127
Low Estimate:
$336300
[+24%]
High Estimate:
$392350
[+6%]
Notes:
We thank Mr. Jean-Marie Cusinberche for the information he kindly communicated to us.