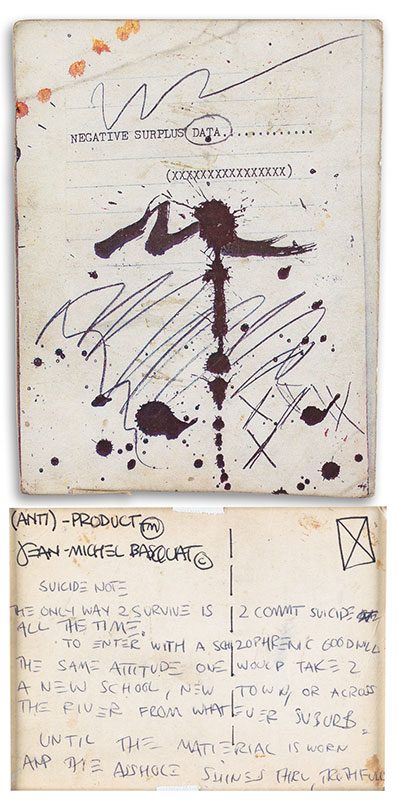 Sell Through Rate: 0%
Artwork:
(Anti) Product (Suicide)
Medium:
Mixed media drawing
Marks:
The artist's inscription, verso, reads "Suicide note/The only way 2 survive is 2 commit suicide all the time. To enter with a schizophrenic goodwill the same attitude one would take 2 a new school, new town, or across the river from whatever suburb. Until the material is worn and the asshole shines thru truthfully."