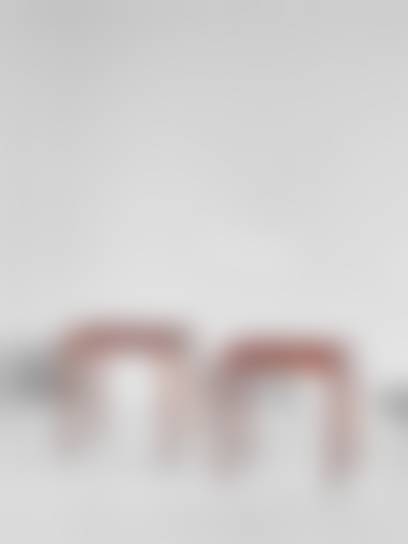 Sell Through Rate: 100%
Artwork:
Ole Wanscher - Pair Of Side Tables
Size:
each: 52.1 x 48 x 48 cm
Medium:
Brazilian rosewood-veneered wood, brazilian rosewood
Category:
Furnitures And Design
Artwork details :
Executed by master cabinetmaker A.J. Iversen, Copenhagen, Denmark. Underside with manufacturer's label printed Snedkermester/A. J. Iversen/København. Produced circa 1957.
Low Estimate:
$5102
[+87%]
High Estimate:
$7653
[+24%]