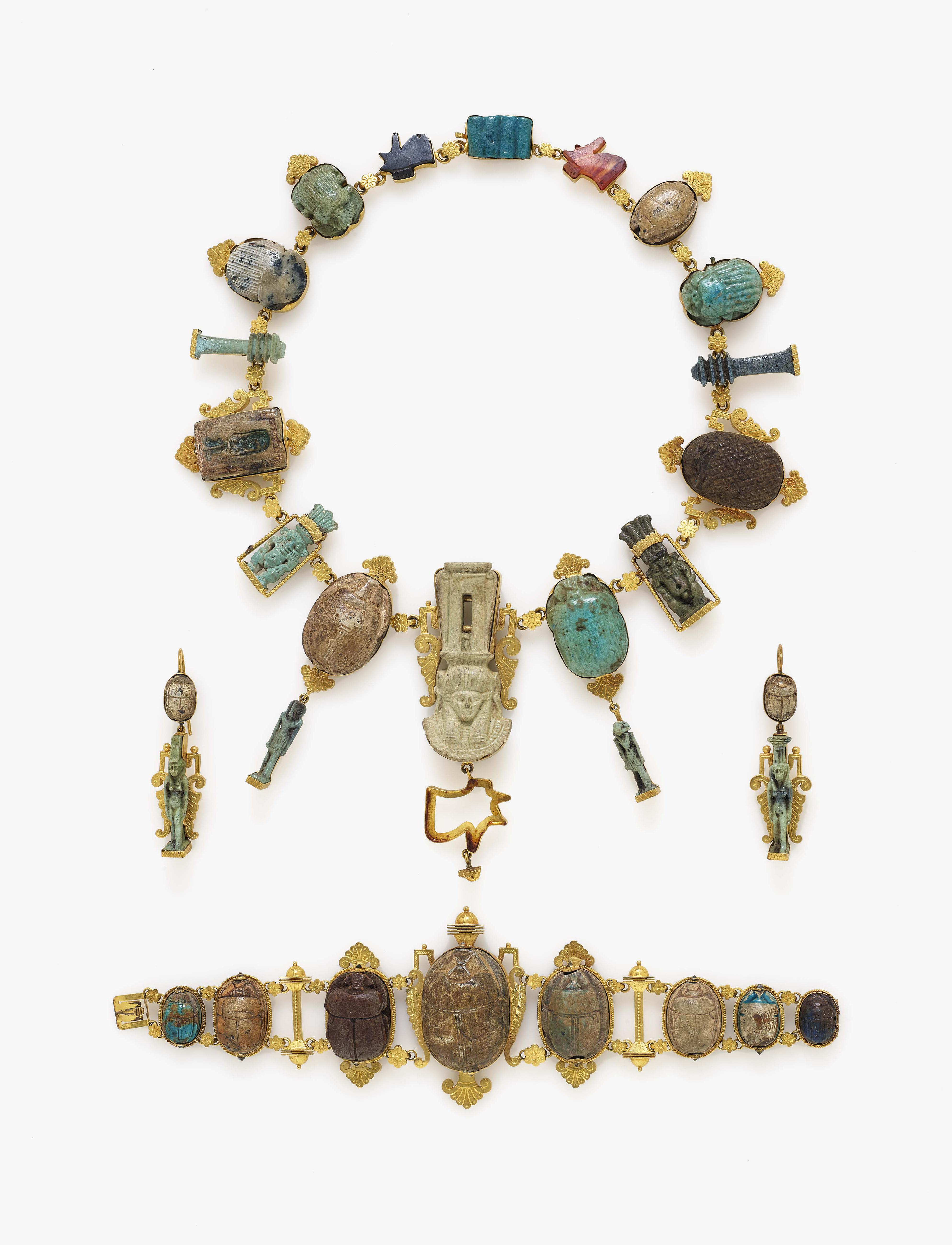 Artwork:
Parure With Ancient Egyptian Scarabs And Amulets - Scarabs And Amulets: Egypt, Middle Kingdom, New Kingdom And Late Period. Setting: France, Circa 1865
Size:
Necklace: length approx. 43; Bracelet: length approx. 19; Earrings: length approx. 5.8 cm
Medium:
Gold 750/-, assayed. French guarantee stamp for export items since 1879, jewellers hallmark. Haematite, gneiss, steatite, carnelian, lapis lazuli and Faience. A Udjat eye as pendant missing. The jewellery pieces are in very good condition.
Category:
Jewelry And Wearable Art
Artwork details :
Interested in buying this artwork - place your bid HERE!