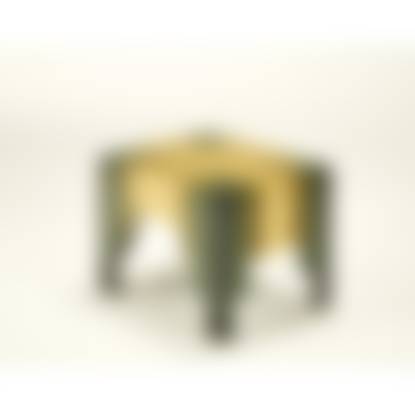 Sell Through Rate: 100%
Artwork:
Paul Follot - Coffee table in black, light green and gold lacquered wood, parallelepiped structure with upright legs in stepped bands.
Marks:
Incussion stamped on an internal face of the cabinet '0368 - P. Follot'.(slight defects and restoration)
Category:
Furnitures And Design
Artwork details :
France, 1929ca.
Provenance:
William Bowman, Milanoa similar example was
Notes:
Literature for similar example: Art et industrie", giugno 1929, p. 32; "L'amour de l'art", luglio 1929, p. 241