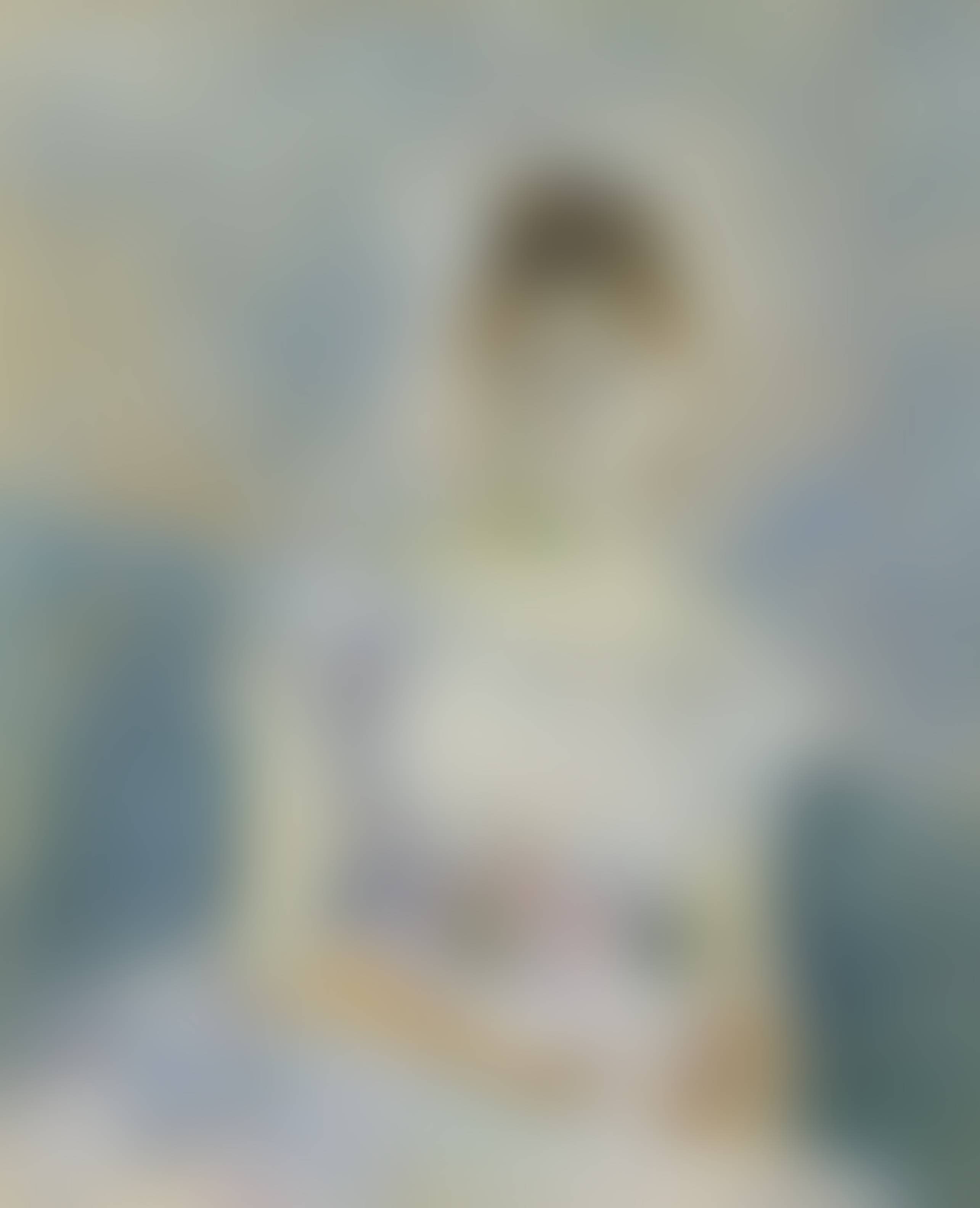 Sell Through Rate: 100%
Artwork:
Paule Gobillard En Robe De Bal
Marks:
Signed 'Berthe Morisot' (lower right)
Provenance:
Tadamasa Hayashi, Tokyo et Paris (acquis aupres de l'artiste); Jacques Doucet, Paris (avant 1906); Puis par descendance au proprietaire actuel.
Exhibition history:
Paris, Galerie Georges Petit, Exposition Internationale de Peinture et de Sculpture, mai-juin 1887, p. 18, no. 94 (titre 'Portrait de Mlle G.'); Paris, Galerie Durand-Ruel, Berthe Morisot (Madame Eugene Manet), Exposition de son oeuvre, mars 1896, p. 20, no. 50 (titre 'Figure de femme'; date '1888'); Paris, Galeries Durand-Ruel, Exposition Berthe Morisot, avril-mai 1902, no. 13 (titre 'La Robe de bal'); Paris, Grand Palais des Champs-Elysees, Societe du Salon d'Automne, Exposition retrospective d'oeuvres de Berthe Morisot, octobre 1907, p. 259, no. 123 (titre 'Robe de bal'); Paris, Galerie Marcel Bernheim, Reunion d'oeuvres par Berthe Morisot, juin-juillet 1922, probablement no. 17 (titre 'Toilette de bal'); Paris, Galerie Bernheim-Jeune, Exposition d'OEuvres de Berthe Morisot, mai 1929, no. 14 ('Jeune femme en costume de bal'); Paris, Musee de l'Orangerie, Berthe Morisot, ete 1941, p. 17, no. 75 (titre 'Jeune fille en robe de bal'); Quebec, Musee national des beaux-arts du Quebec; Philadelphie, The Barnes Foundation; Dallas, Dallas Museum of Art et Paris, Musee d'Orsay, Berthe Morisot, juin 2018-septembre 2019, p. 294, no. 47 (illustre en couleurs, p. 102); Houston, Museum of Fine Arts, Berthe Morisot, Impressionist Original, octobre 2019-janvier 2020.
Low Estimate:
$780990
[+0%]
High Estimate:
$1115700
[-30%]