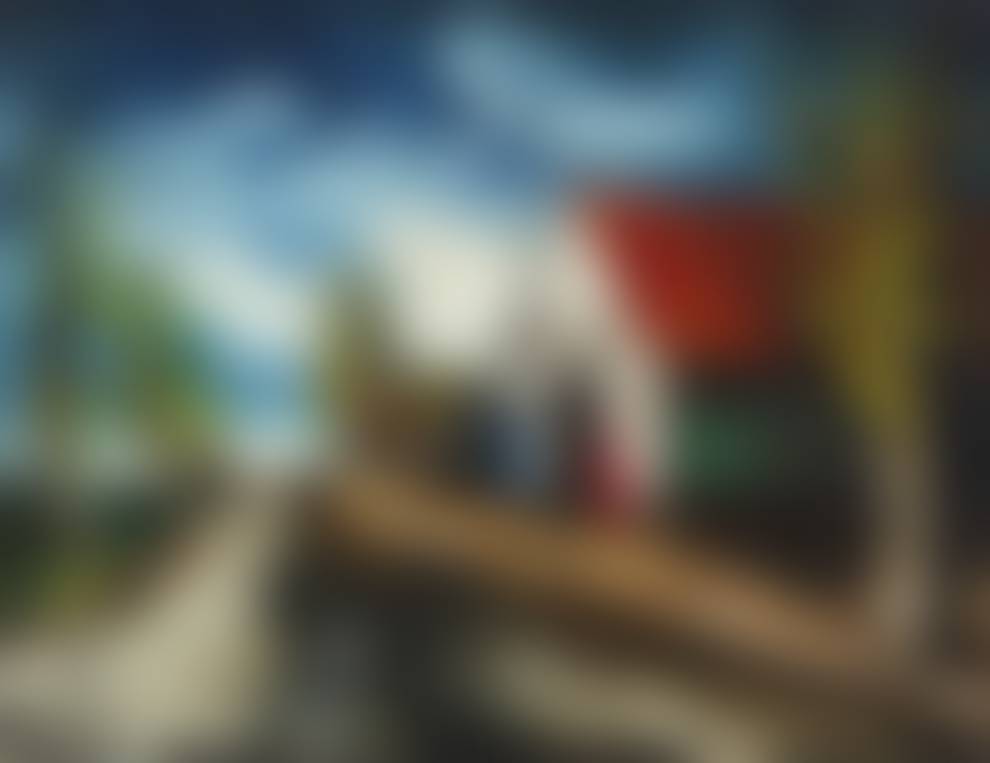 Sell Through Rate: 100%
Artwork:
Paysage A La Route
Size:
50.2 x 64.8; frame:71.1 x 86.4 x 6.3 cm
Marks:
Signed lower left: Vlaminck
Provenance:
Galerie De L'Elysee, ParisArthur Lenars & Co., Paris
Notes:
Visual: Generally good condition. A 2' line of fine craquelure left center, with a corresponding indentation verso. A very fine line of scattered craquelure down the center. A series of tiny flecks of paint loss in the upper left corner.Blacklight: Apparently no restoration under blacklight. Difficult to read under uneven varnish. Notes: Maurice de Vlaminck was born in Paris in 1876 to musicalparents. Trained in violin by his father, Vlaminck studied art as ayoung man with painter Henri Rigalon. At the age of 23, Vlaminck metAndré Derain by chance on a train, and the two struck up what wouldbecome a lifelong friendship. After a stint in the army, Derain andVlaminck would rent a studio and, together with other like-mindedcontemporaries took part in the infamous Salon d'Automne in 1905,where critic Louis Vauxcelles decried the painters as "fauves (beasts)"thus coining the name Fauvism. This painting, characteristic of thetown scenes of his later work, draws the eye down from the inky bluesky to the red service station at the center-right with its red and bluegas pumps and solitary attendant. Vlaminck's quick brushstrokescreate a sense in the viewer as if they are a spectator in a movingcar, observing but not planning a stop in the town. A letter of authenticity dated June 5, 2020 from the de Vlaminck Foundation is included with the lot.