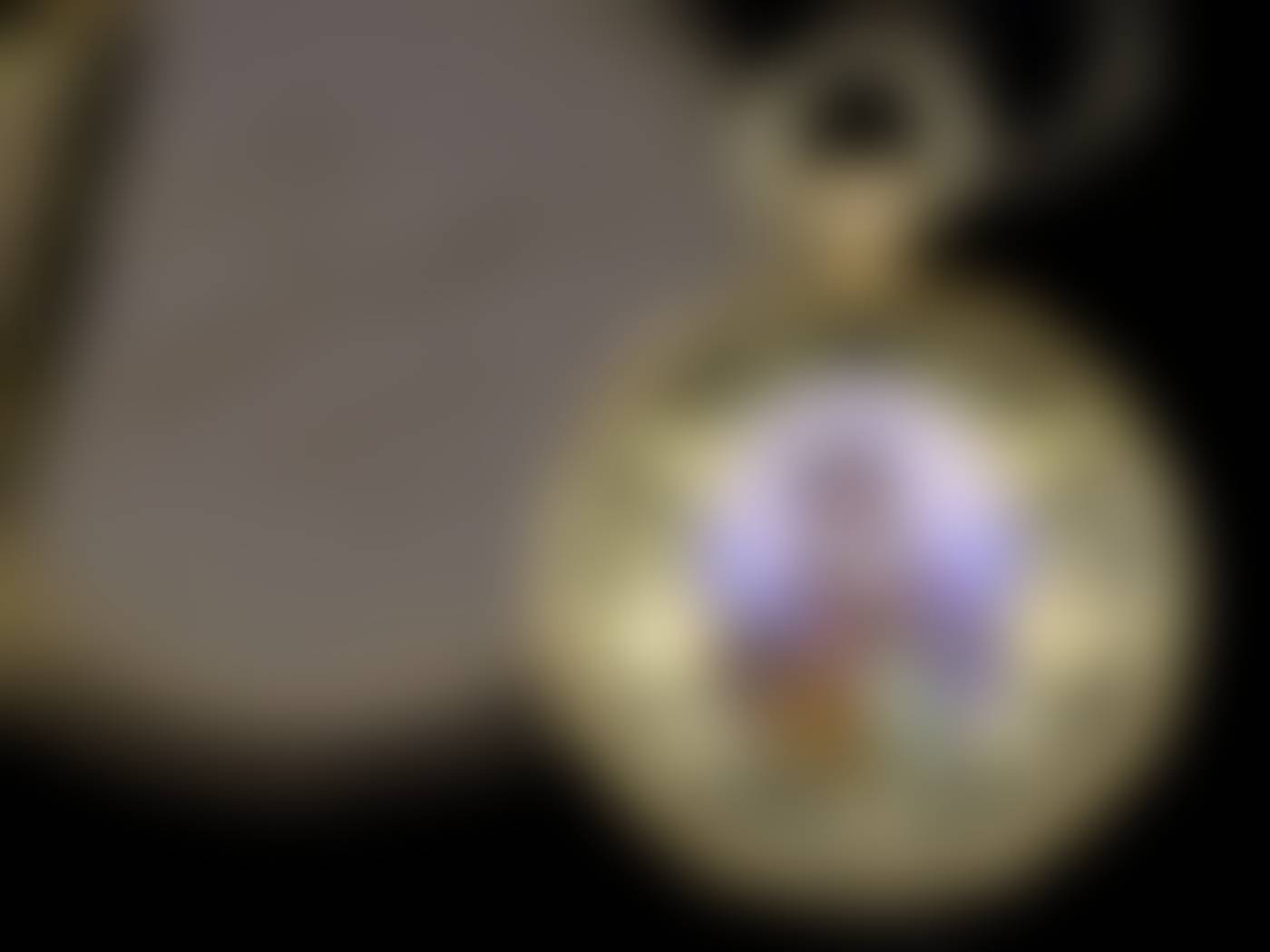 Sell Through Rate: 100%
Artwork:
Pocket watch: Very rare Patek Philippe gold/enamel gentlemen's watch, Patek & Czapek No. 418, probably the earliest Patek Philippe enamel watch with crown winding by Louis Audemars, Geneva 1841
Medium:
Ca. Ø 48 mm, ca. 80 g, 18 K gold, relief rim on both sides, reeded mid section, fantastic enamel painting in original condition on back, oval medaillon with lady's portrait surrounded by black enamel with floral gold inlays, extremely flat and big crown, dome signed Patek & Czapek a Geneve No. 418, extremely rare bar movement with ruby duplex escapement, special "doubled" temperature compensation, indirect second, winding mechanism by Louis Audemars, bridge also signed Patek & Czapek a Geneve No. 418, lateral sliding bolt for switching winding mechanism to setting mode, movement marked "P,C" below dial, original silver dial with fine engravings, butterflies and tendrils, Breguet goldhands, unrestored and very beautiful condition, in working order, from family possession. A comparable watch with the same movement and case but with different enamel motive, numbered 583 / from 1841, was rated in Basel Auction 1990 with 25,000-35,000 SwissFrancs, with extract of the archive.