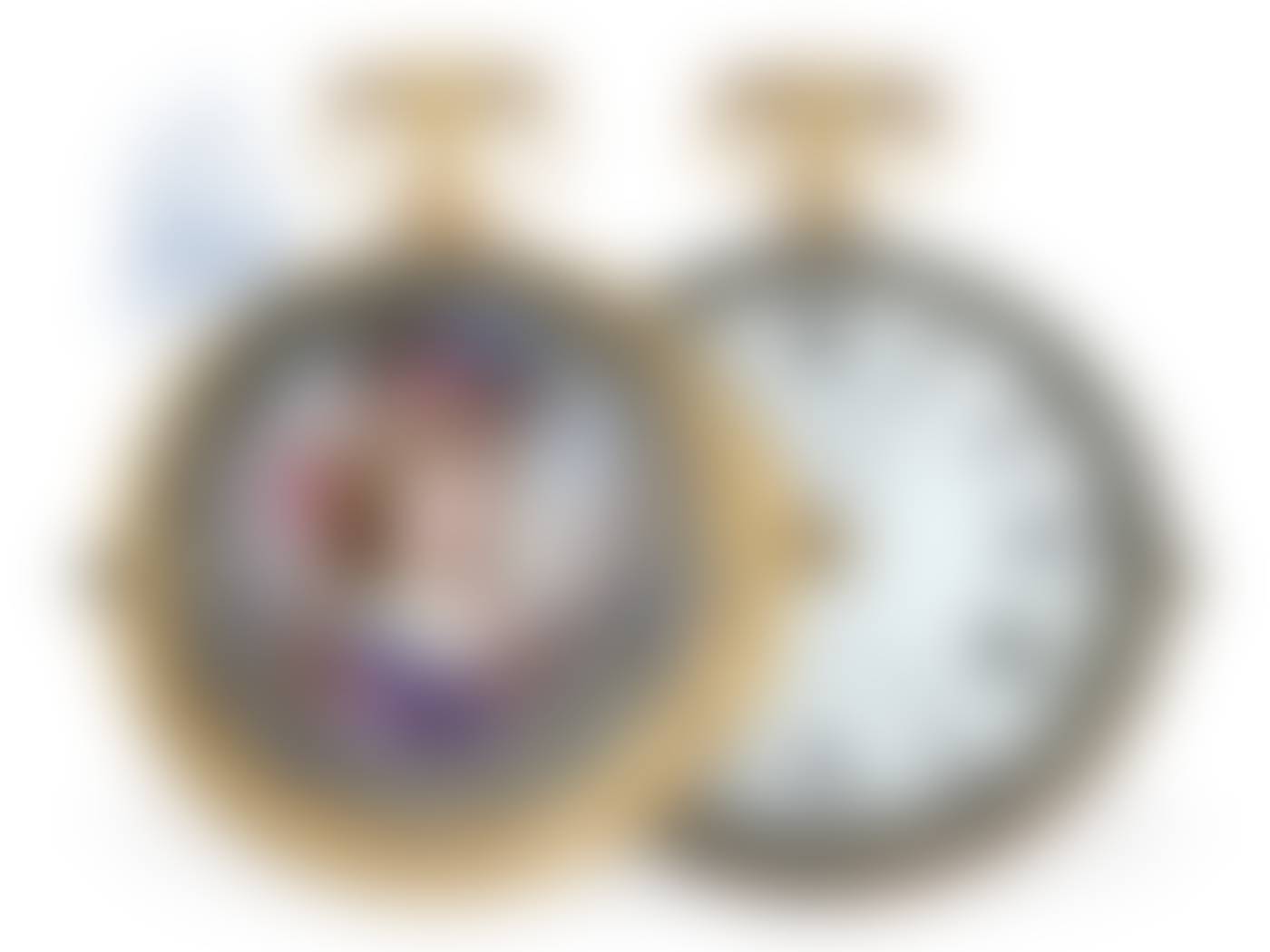 Sell Through Rate: 0%
Artwork:
Pocket watch: rare paircase verge watch with enamel painting and jewels, Freres Wiss & Menu a Geneve ca. 1770
Medium:
Ca. Ø 38 mm, ca. 52 g, gold paircase, matching numbers on case and movement, enamel painting on back, jewels on both sides (some jewels missing), formerly with decorated rim, signed and numbered verge movement, original and signed enamel dial, very beautiful hands, movement intact.