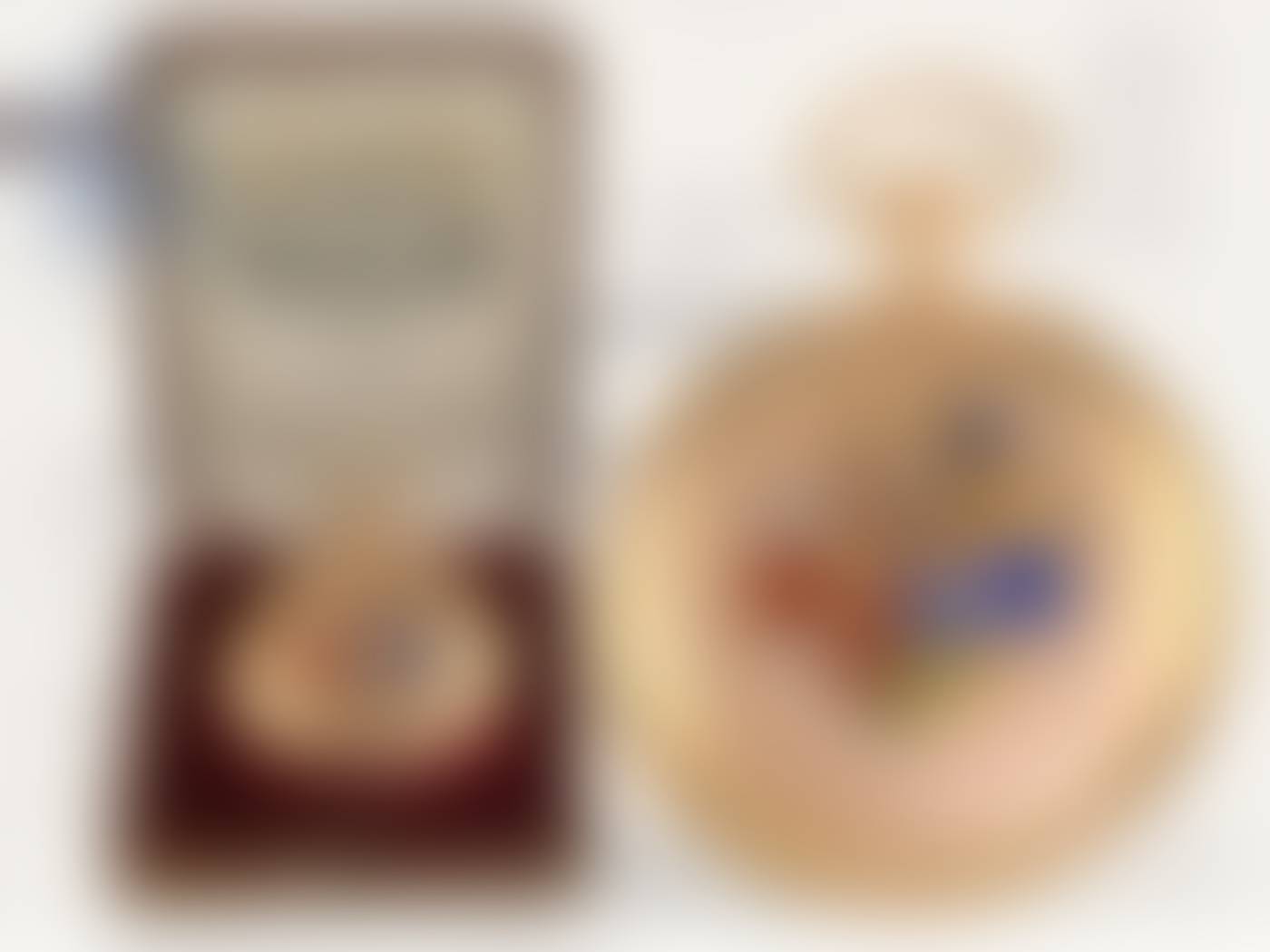 Sell Through Rate: 100%
Artwork:
Pocket watch: unique Lange & Söhne Deutsche Glashütte pink gold/enamel pocket watch, quality 1A, formerly nobleman's possession, with extract of the archives
Medium:
Ca. Ø 51 mm, ca. 84 g, 18 K pink gold, enamelled escutcheon on back, Imperial case, matching numbers 42631, Lange & Söhne precision lever movement, prime quality 1A, screwed gold chatons, diamond endstone, fine adjusting device, compensating balance with gold screws, solid pink gold escape wheel and lever, blued steel screws, original enamel dial in perfect condition, original pink gold hands, with old watchbox by Swedish chronometermaker, excellent condition, in working order, with extract of the archive, sold in September 8th, 1899.