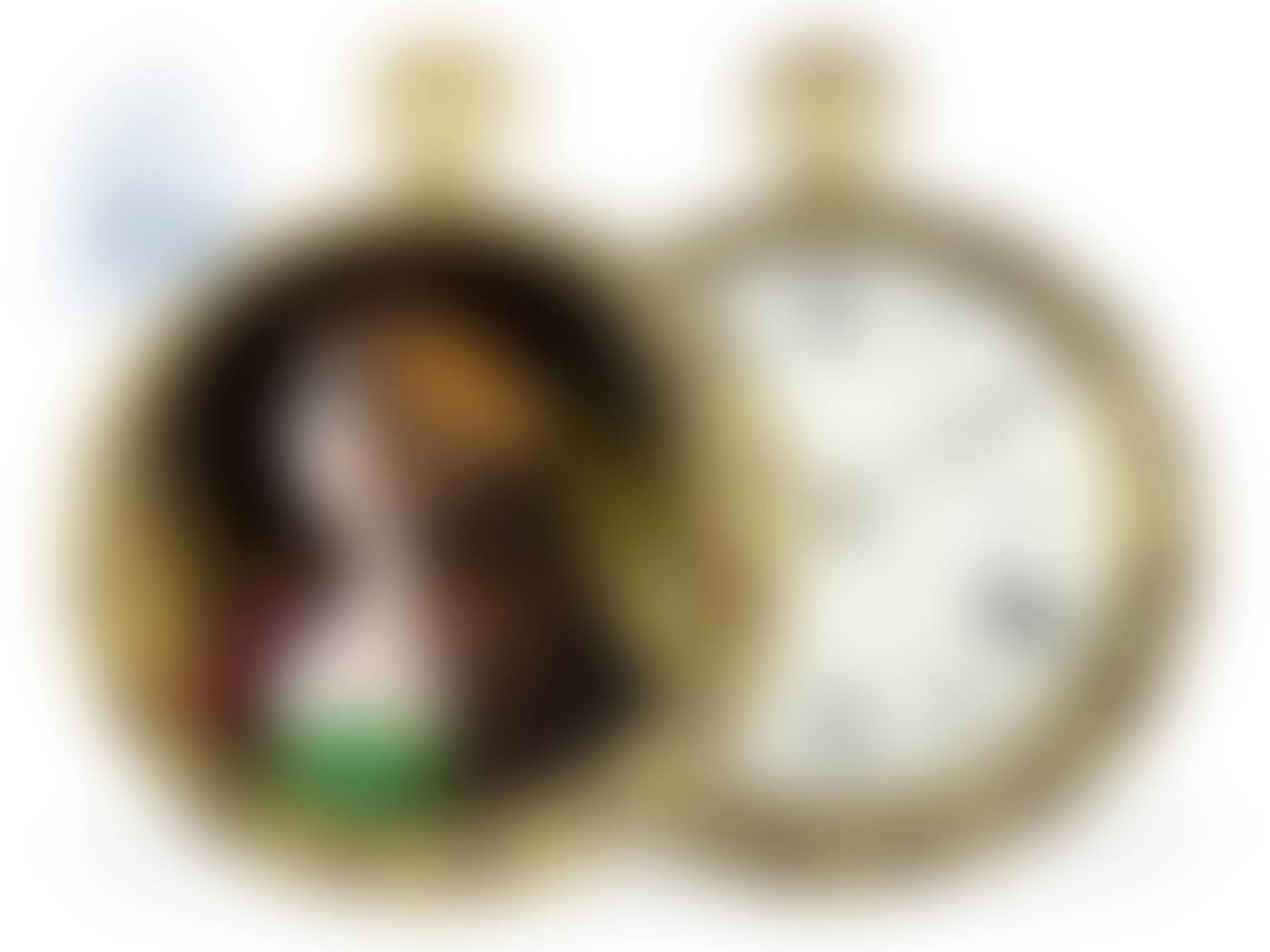 Sell Through Rate: 100%
Artwork:
Pocket watch: extremely rare English paircase verge watch with finest enamel painting and jewels, for the Indian market ca. 1790
Medium:
Ca. Ø 56 mm, ca. 140 g, extremely rare case with 2 integrated opening pushers, case liftable to both sides, Garnet stone, ladies portrait on back, finest enamel painting, peripheral signed, excellent quality, verge movement signed Fontac London No.461, original enamel dial, very professional peripheral restoration, gold hands, altogether in very beautiful condition, very rare watch.