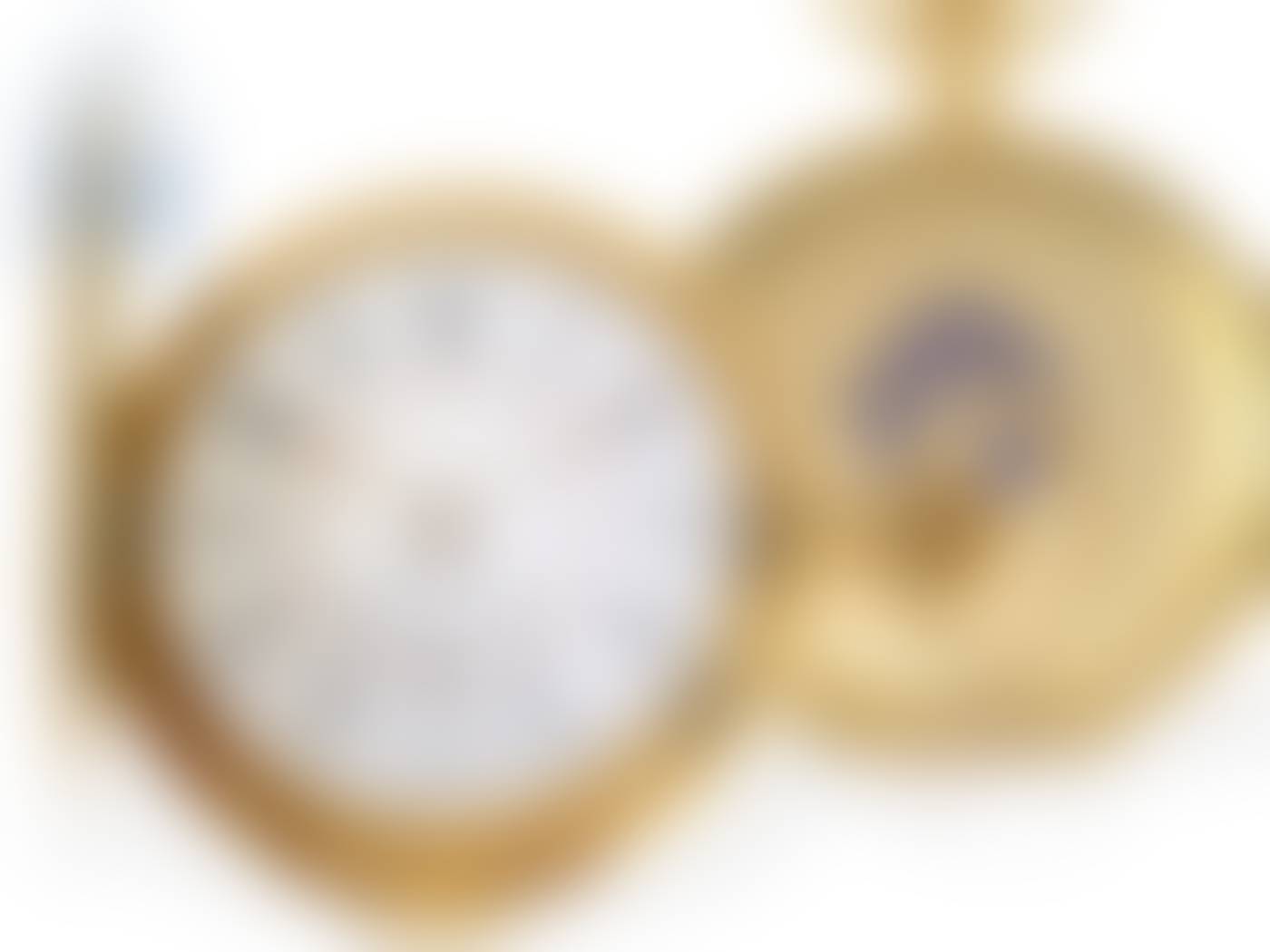 Sell Through Rate: 0%
Artwork:
Pocket watch: rare and small gold hunting case repeater, interesting movement, Switzerland/France, ca. 1900
Medium:
Ca. Ø 48 mm, ca. 85 g, 18 K gold, all 3 lids solid gold, spring lid with enameled monogram SB, case with French import punch and maker's punch LD, rare and extravagant design of release button, solid gold flanks for protection, interesting Swiss lever movement, repeating hours and quarters, similar to Le Coultre movements, special fly break, very good sound, original enamel dial, pink gold hands, case with small imperfections, in working order, fine collector's watch.