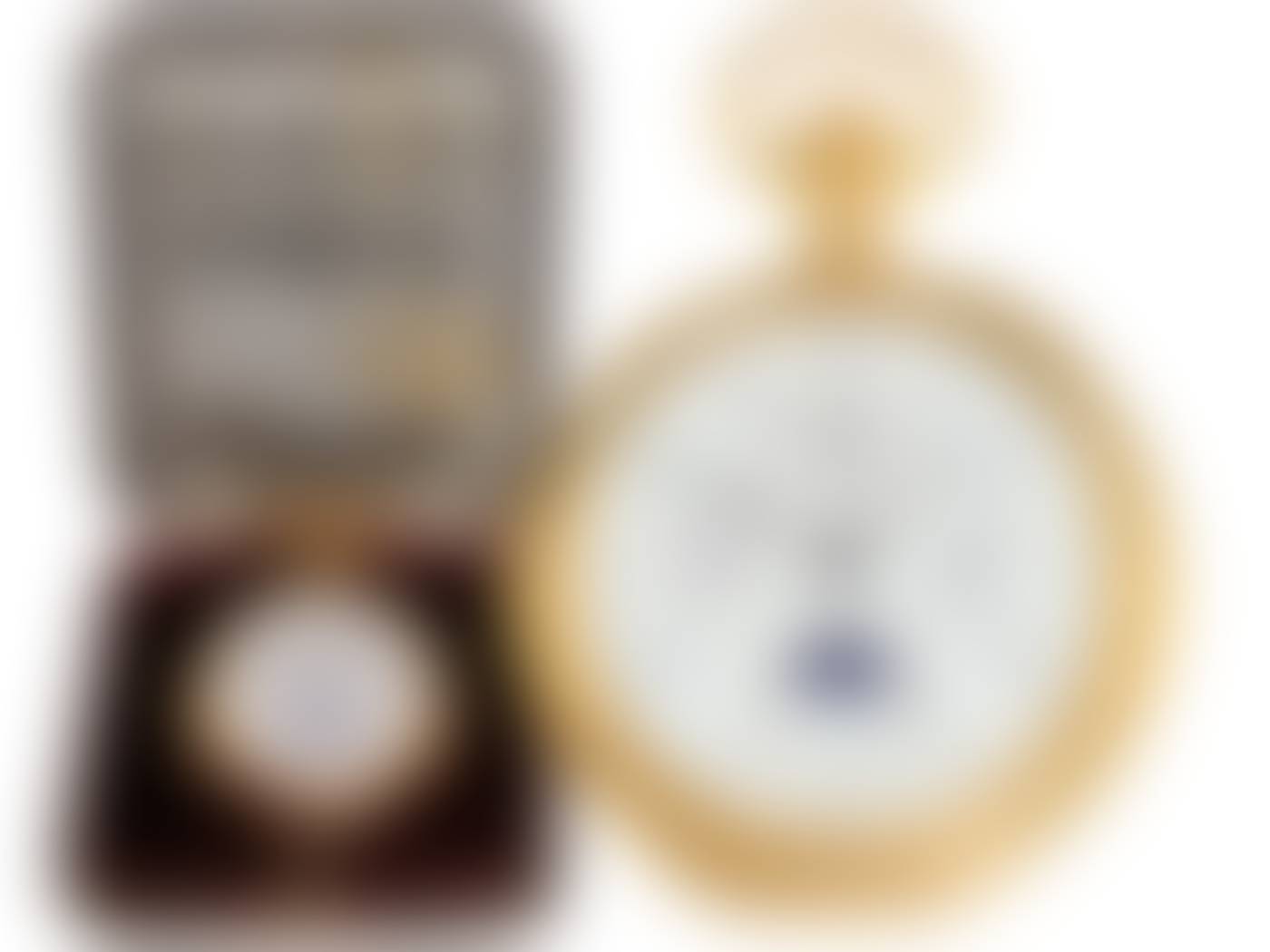 Sell Through Rate: 100%
Artwork:
Pocket watch: important Geneva pocket watch with 7 complications, J.J. Badollet Genéve ca. 1900, with original box
Medium:
Ca. Ø 56 mm, ca. 145 g, 18 K gold, fantastic original Louis XV case with big lateral hinge, case punched JJ Badollet, engine turned, reeded, a goutte, dome full signed and numbered no.88573 with listing of the complications, very complex Geneva precision lever movement, prime quality, 7 complications, minute repeater, chronograph, perpetual calendar with leap years, week day and date, moon and moon age, original enamel dial in very good condition, original steel hands, original box (ring socket missing), excellent condition, rare quality.