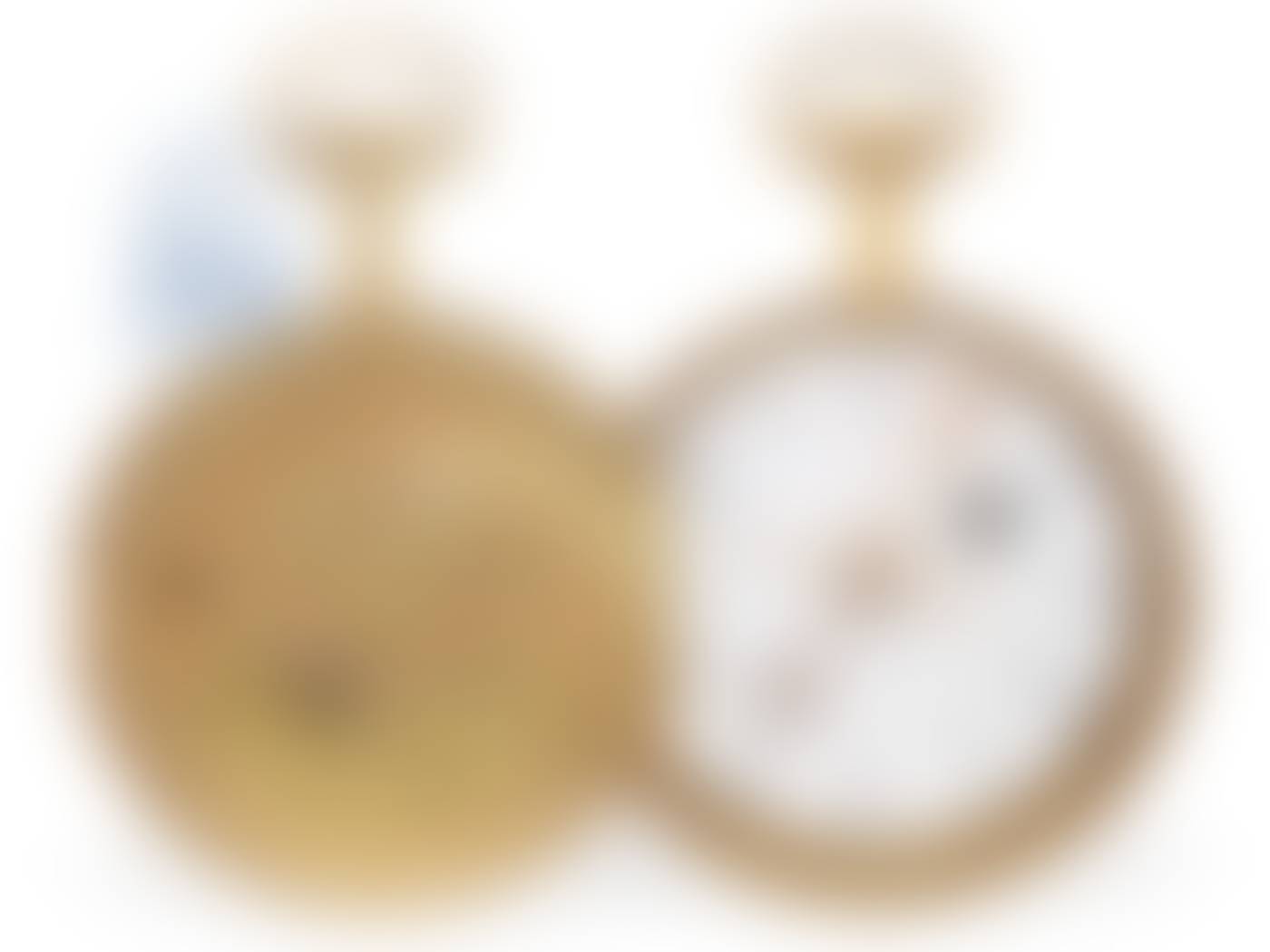 Sell Through Rate: 0%
Artwork:
Pocket watch: fine 4-colored 18 K gold verge watch with calendar, Pierre Viala Geneve ca. 1780
Medium:
Ca. Ø 42 mm, ca. 56 g, 18 K gold, relief case, 4 colors, high-grade 5-part lateral hinge, very beautiful, nice condition, matching numbers 259 on case of movement, complex verge movement with date, signed and numbered, original enamel dial, original gold hands, small chip near winding stem, altogether in beautiful condition and ticking, but service recommended.