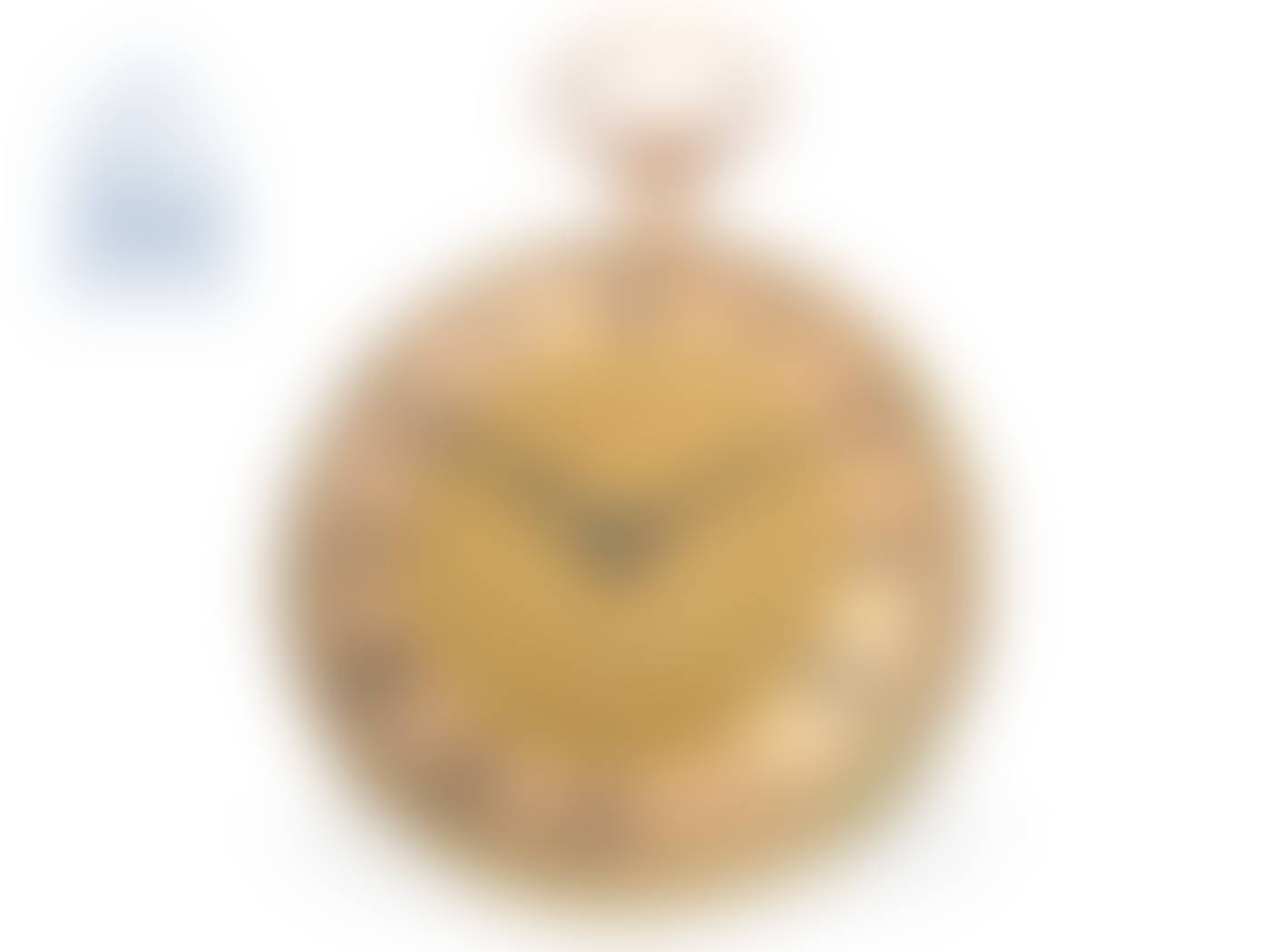 Sell Through Rate: 0%
Artwork:
Pocket watch: big and heavy French repeater with music movement, France ca. 1820
Medium:
Ca. Ø 57 mm, ca. 135 g, heavy 18K gold case, engine turned, reeded mid section, makers punch CHI, 2 lateral sliding bolts to lock repeater and music, cylinder escapement, 2 barrels for gear train and music, hourly music, partly engine turned dial, blued steel hands, movement intact but needs service, with probably original gold key.