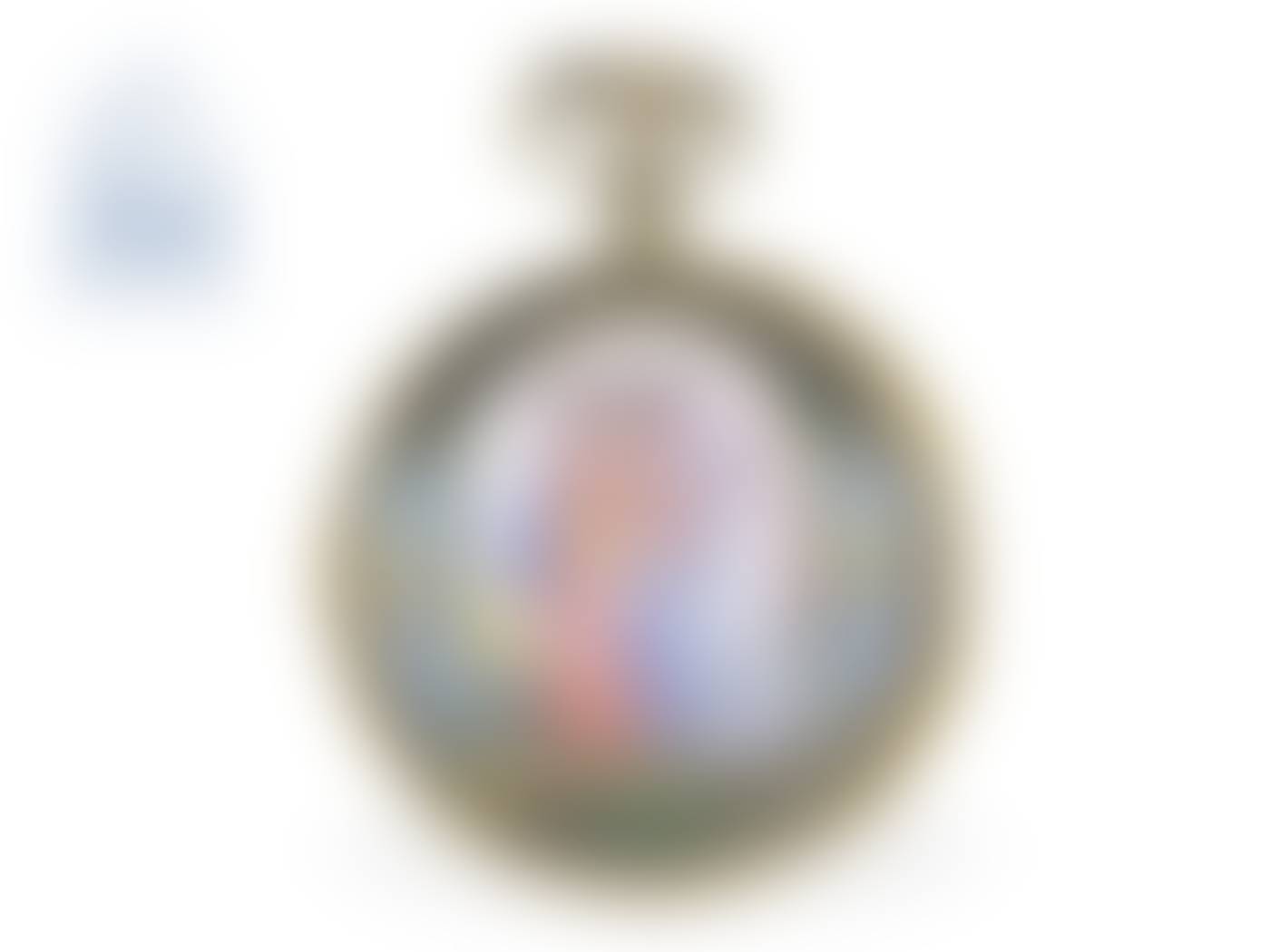 Sell Through Rate: 100%
Artwork:
Pocket watch: fine signed enamel verge watch, important Geneva maker, Esquivillon et Deschoudens à Genève ca. 1780
Medium:
Ca. Ø 46 mm, ca. 78.5 g, original Leton case with fine enamel painting, matching numbers 68120 on case and movement, fire-gilt and signed verge movement, signed enamel dial in very good condition, original hands, in working order, beautiful condition, enamel with minimal imperfections/restorations, altogether in good and original condition.