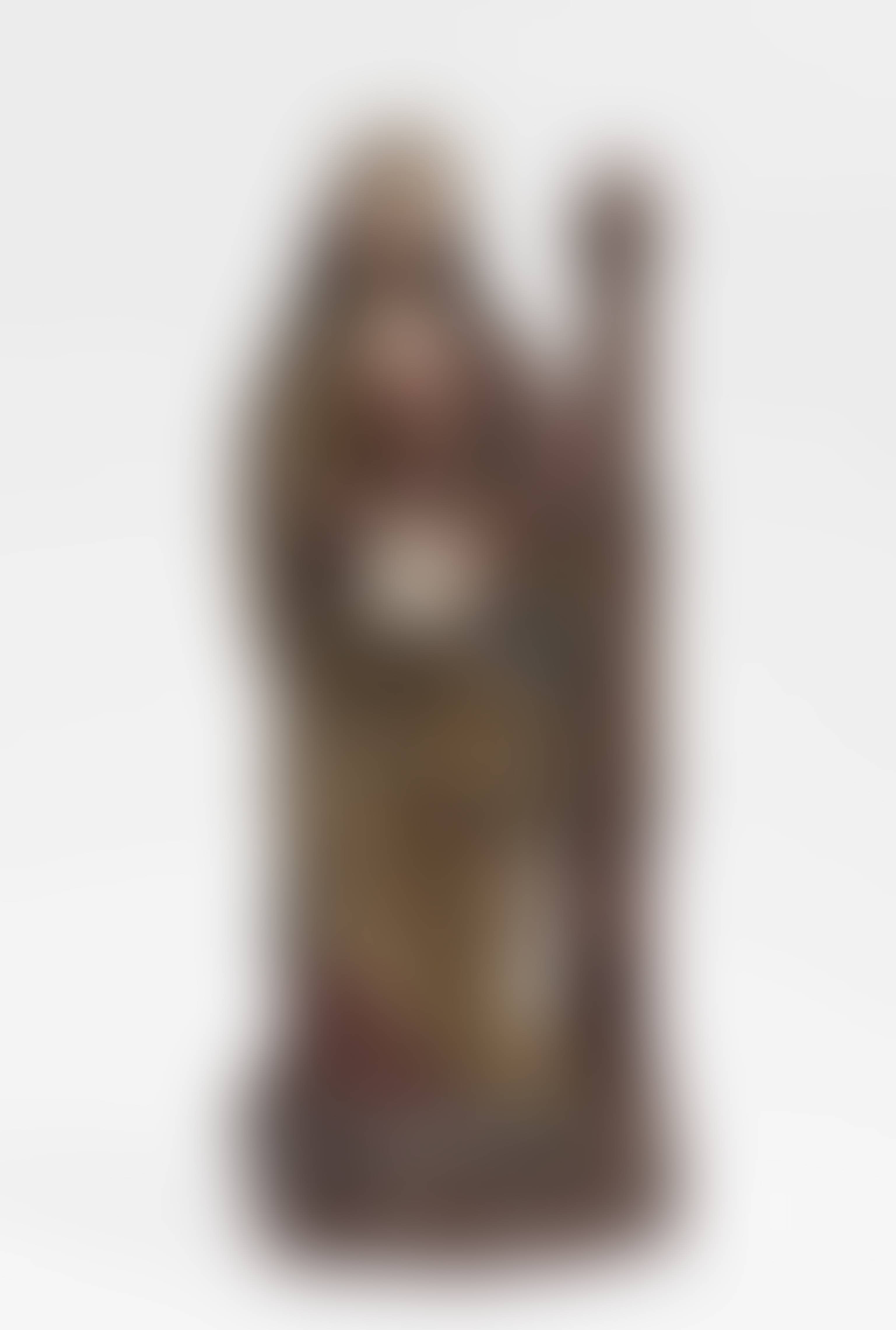 Sell Through Rate: 100%
Artwork:
Saint Barbara - Lower Rhine/Southern Netherlands, Circa 1480/90
Medium:
Oak (?), carved in a full round. Old polychrome painting, scuffed.
Marks:
Standing contrapposto on a polygonal base, standing beside her tower, holding an open book in both hands. Clothed in heavily draped robes. A sculpture of outstanding quality concerning composition as well as detailed individual elements such as strands of hair, drapery and architectural details. Expertise by Dr. Alfred Schadler (not dated) with reference to comparable pieces from Cologne and Utrecht such as the Madonna 'in der Mantelfulle' (Utrecht, circa 1470/80) in the Schnütgen-Museum Cologne, reproduced in Legner, Anton, Spatgotische Skulpturen im Schnütgen-Museum. Cologne 1970, illustration p. 25.
Category:
Sculptures And Ceramics
Artwork details :
Interested in buying this artwork - place your bid HERE!